The Sea. Hear. Now. Festival offered the perfect chance for attendees to finish off their summer on the sandy beach surrounded by art, food and drink, and music. From new artists on the scene to artists who have been performing for over sixty years, there was truly something for everyone. The mid-day surf competition 
Joey Valence and Brae are a relatively new duo that emerged onto the scene in 2021. They came from Pennsylvania- either via tandem bike or by skipping. They opened their set with their song "Watch Yourself," and brought a very high-energy and rowdy set that got the relaxed crowd jumping along with them. Their music is very inspired by the Beastie Boys, and the connection was clear in both their sound and their presentation. They also brought a great sense of humor between songs, before eventually bringing it back to their first song that they ever released, "Crank it up."
Switching up the tone and the audience quite a bit, the Beach Boys, joined by guest John Stamos, were the perfect beachside set. With their iconic songs about surf, summertime, and the beach, the Beach Boys reminded everyone why they are a living classic. Their longevity is incredible- my grandma watched them at her high school graduation in the '60s, and they put on a fantastic show at the festival. They opened their set with "Do it Again." Frontman, and original member, Mike Love was joined onstage by his daughter for a sweet performance of "Surfer Girl."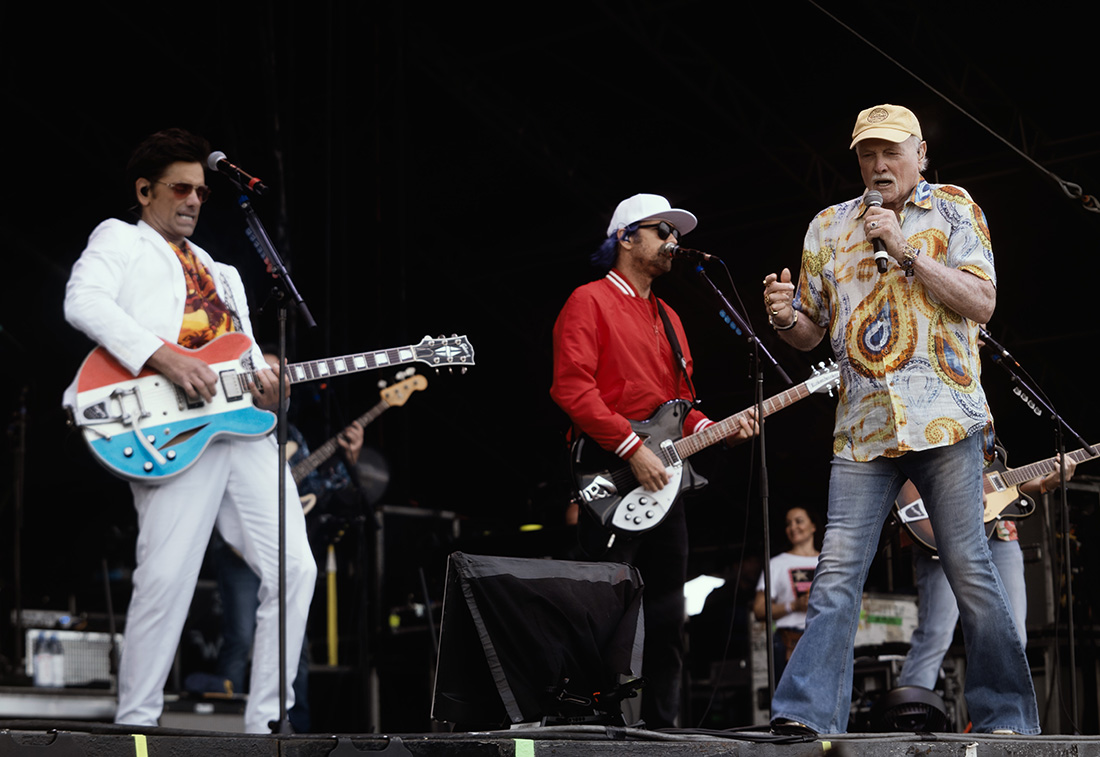 Weezer brought not only some of their greatest hits but also great background animated visuals. Rivers Cuomo sipped on his purple juice as the band performed their sometimes laidback and sometimes hardcore set. They started off with "My name is Jonas," and performed some of their older tracks before moving into their newer work. 
The Foo Fighters finished out the night with a fantastic performance. Despite the rain starting up, they drew a huge crowd and finished off the weekend on a strong note. 
The Sea. Hear. Now festival was an amazing blend of new and old, and an amazing blend of genres in a beautiful and unique setting. What more could you ask for?