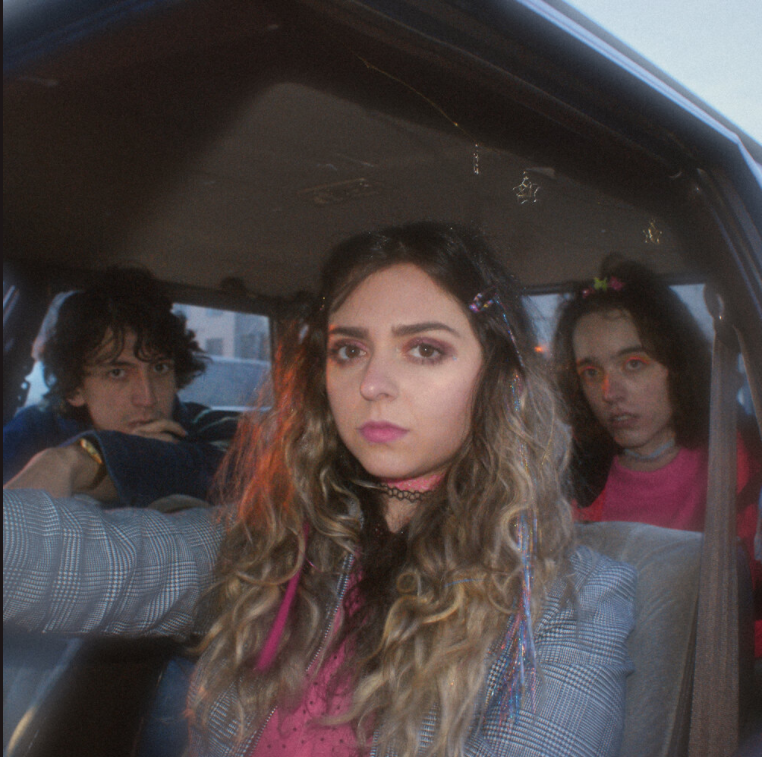 The Velveteers pack a serious punch, and they brought their best shot on a rainy and damp Monday night in Portland. Those lucky enough to have caught their set at Mississippi Studios opening for Des Rocs were treated to boisterous performances of tracks from their newly released (and fantastic) debut album Nightmare Daydream. The Denver trio, composed of guitarist/vocalist Demi Demitro, drummer Baby Pottersmith, and drummer/instrumentalist Jonny Fig, ripped confidently through album standouts such as "Motel #27", "Father of Lies", "Choking", "Beauty Queens",  and "Charmer and the Snake", combining raw energy and power with succinct coordination and tightness.
 It was tough to take your eyes off of Demitro, who commanded the stage through sheer shredding ability and gripping baritone vocals, playing beautifully guttural guitar parts that hit you right in the chest. At once gothic, punky, and glam rock-ish, her licks and riffs swirled around the room with clarity and force; it's easy to see why the band opened for Guns N Roses in August.
Their sound would fit in well in a stadium atmosphere, so seeing them at a moderately sized venue like Mississippi Studios was a special experience. Luckily, if you were able to take your eyes off of Demitro, you would've been equally as transfixed with the dual drumming of Pottersmith and Fig (that's right, two drum kits on one stage), as the pairs coordination and seemingly telepathic groove provided the groundwork for Demitro to soar. It even looked as if they were smashing the same cymbal. Pottersmith and Fig worked the drums with such zeal that it was impossible not to tap along, nod along, and pop your ears a few times to make sure that your brain still worked. Fig even played guitar and piano for a couple of songs, further illustrating the band's technical aptitude. 
"Choking" in particular stood out on the night, and perfectly showcased the talent and power of all facets of the band; Demitro's versatile, punky vocals and fuzzy gigantic sounding guitar riffs with Pottersmith and Fig's primal, eyes closed -head-to-the-sky (yet always in perfect control) drumming. The commitment and passion on display from the band throughout the set was impressive and energizing, as they poured everything they had into each note. You never know, but this might've been one of those "save your ticket stub" type of gigs because there are only bigger things coming for The Velveteers.