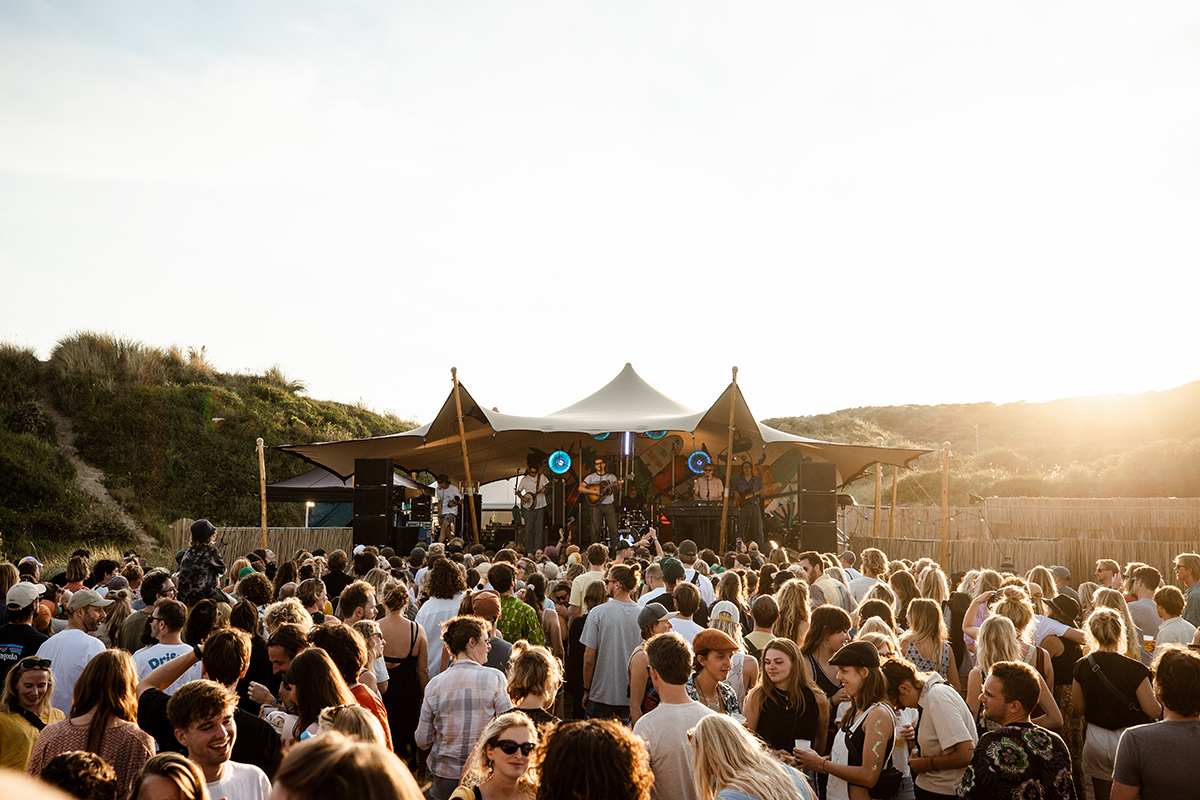 Europe doesn't only have big music festivals attended by hundreds of thousands of visitors, all summer long from June to September, countless smaller festivals take place offering more niche, creative, and unique experiences.
One of them is the Surfana Festival, which as the name already suggests focus lies on surfing and everything related to it, including, of course, a ton of music. Every year, a collective under the same name takes over a campsite 30 minutes from Amsterdam on the beautiful Bloemendaal aan Zee beach and transforms it into a magical oasis that makes you feel like you're in sunny Australia instead of the often gloomy Netherlands.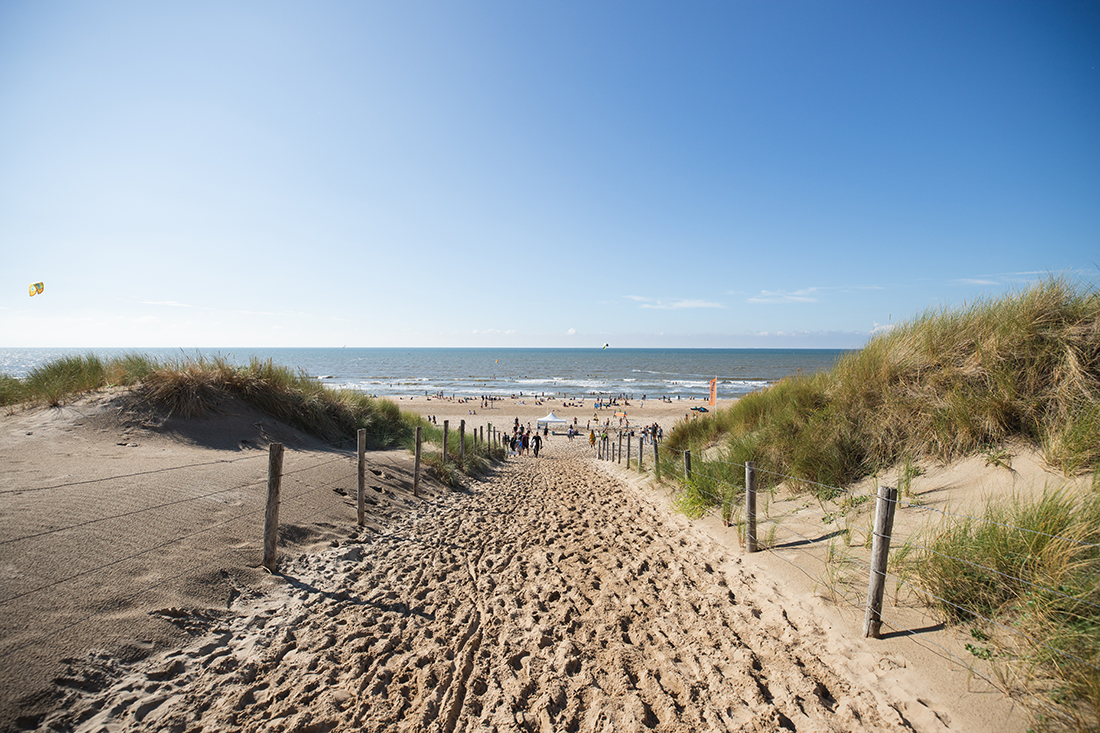 The location is easy to reach by car and public transport and allows camping on site for both, camper vans and tents with all the luxury of modern campsites on hand. Attendees also have access to a supermarket, a restaurant (with WiFi and plug-ins), showers, and toilets at your doorstep all weekend.
There is a lot going on, in addition to music and surfing, with what event organizers call ´clinics` which are workshops you can register for a small fee and try out new sports like catamaran sailing, yoga and tantra session, art workshops, and a lot more! These activities are scattered all over the area, with some at the campsite and others directly on the festival site but it's easy to navigate with many maps placed to help you find your way. 
The timetables for both music and workshops are on display as well, these are sadly a bit messy and hard to read but that in my experience seems to be a common issue when it comes to Dutch festivals. A few carefully chosen food trucks are available, with all of them offering at least one vegan option. There is even a hot tub for those who find the ocean a bit too rough.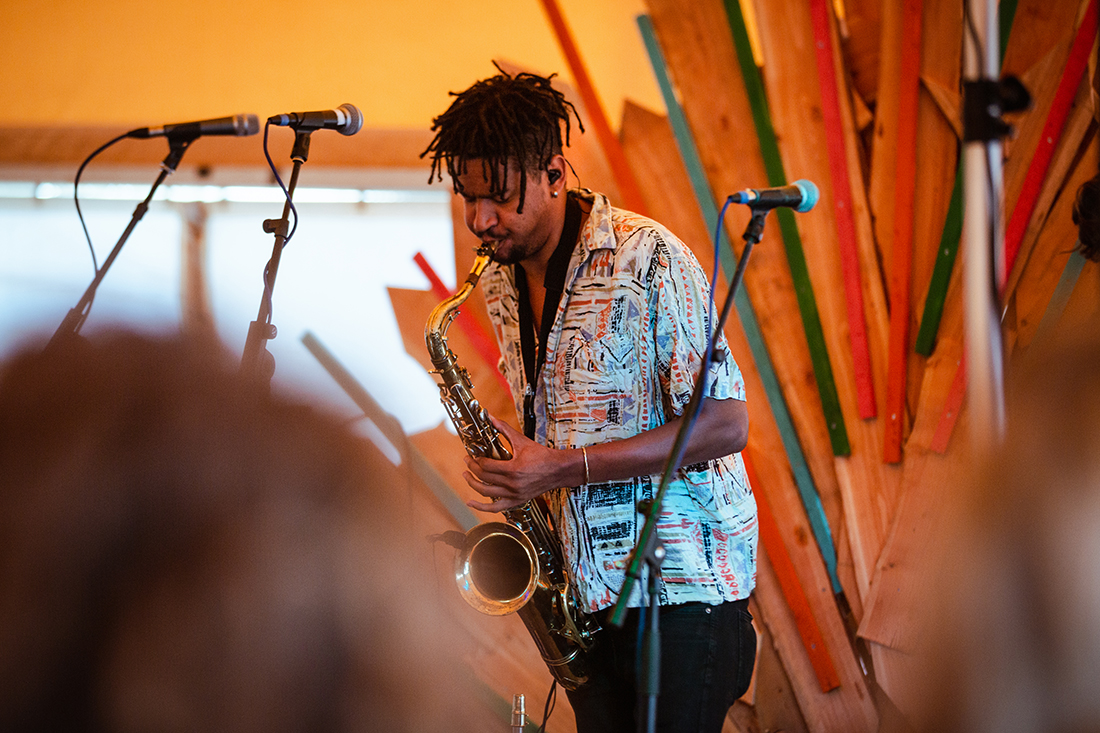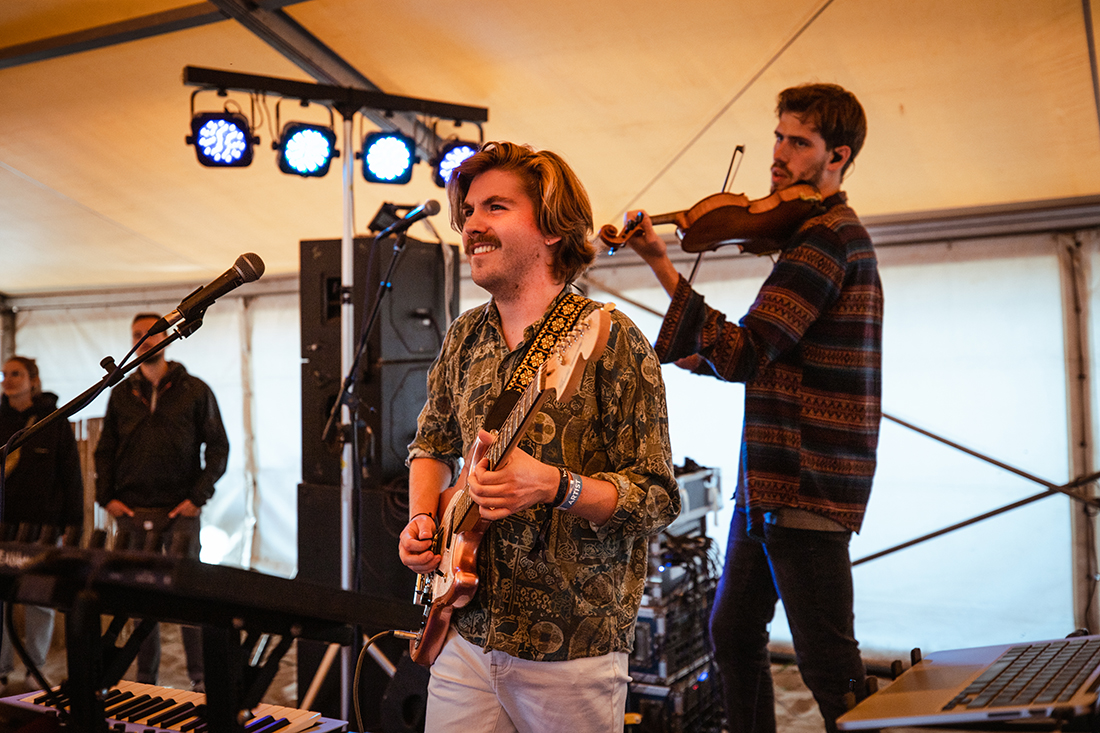 Images above: Omar Dahl
When it comes to music, Surfana is annually able to gather not only a colourful mix of upcoming Dutch indie/rock and electro artists but the biggest names in the indie surf music scenes from Australia and South Africa. Friday started with Omar Dahl, a live electronic band from Belgium who played on the smaller Anne's Stage set inside a tent. It continually rained on and off so people came and went depending on the weather. Right after, Australian singer-songwriter Jack Botts took over the bigger stage and it fit perfectly with the sunset painting a golden glow over the beautiful festival grounds. Dutch garage rock band Cloudsurfers paved the way in the tent for Soulquake, a big ensemble of soul musicians who played until they were asked to stop by the festival organizers, the crowd loved it dancing the night away, trying to convince them to keep going.
Images below: Jack Botts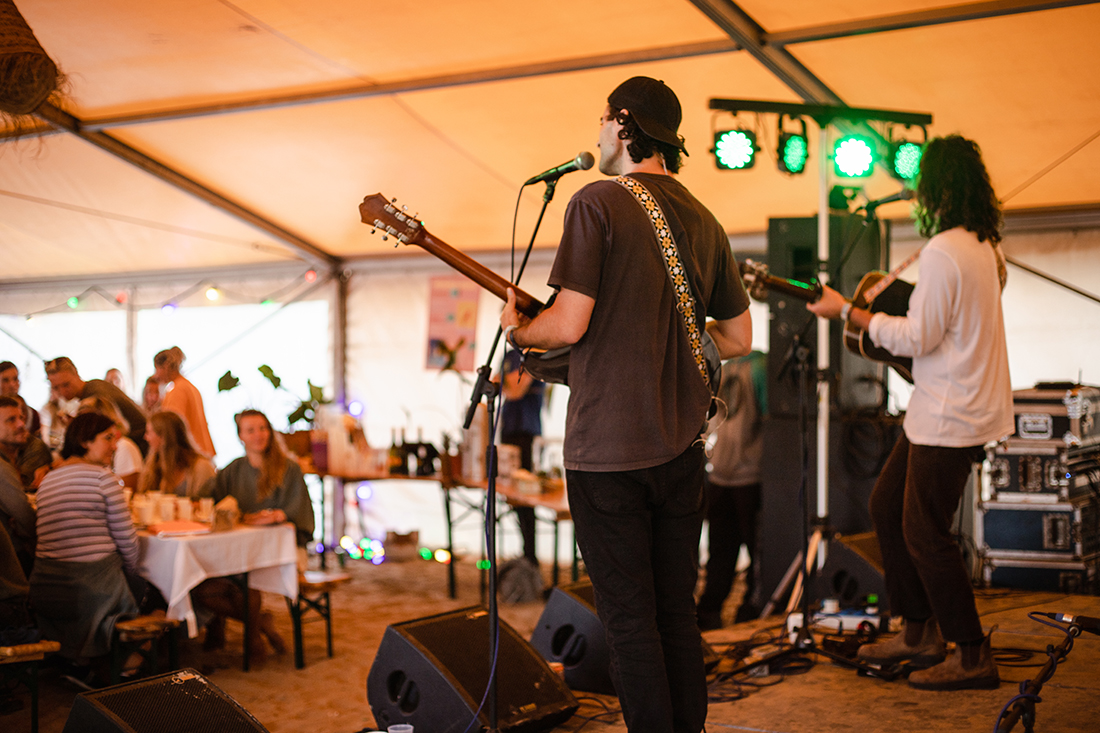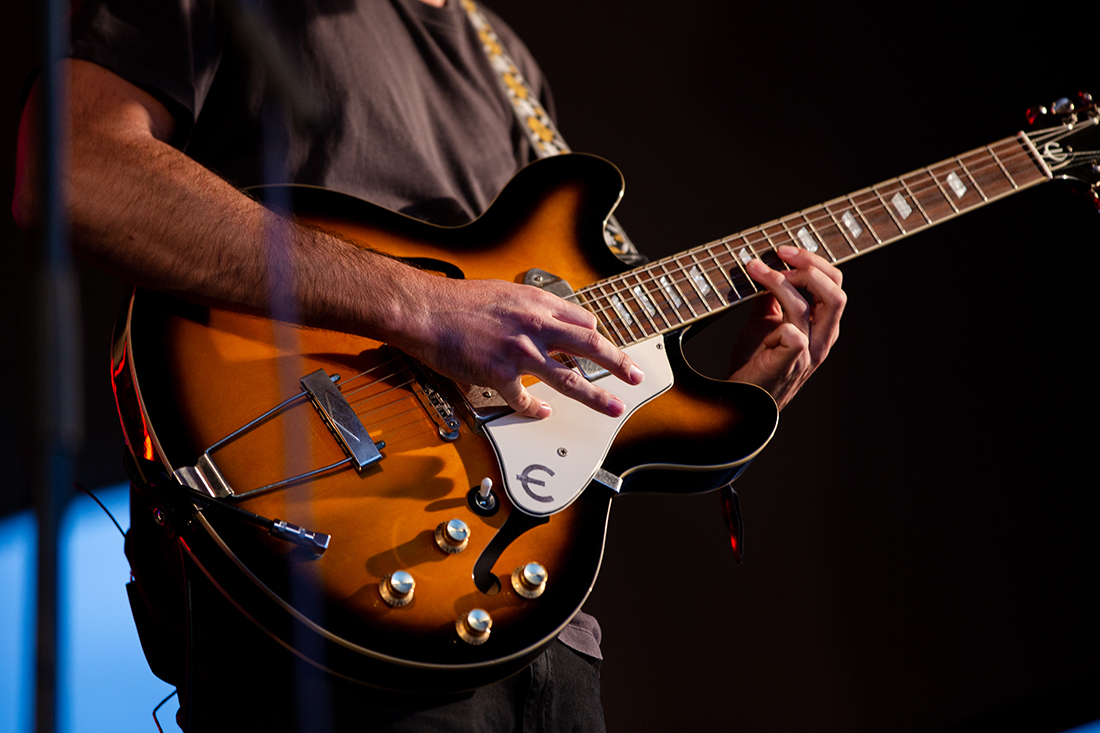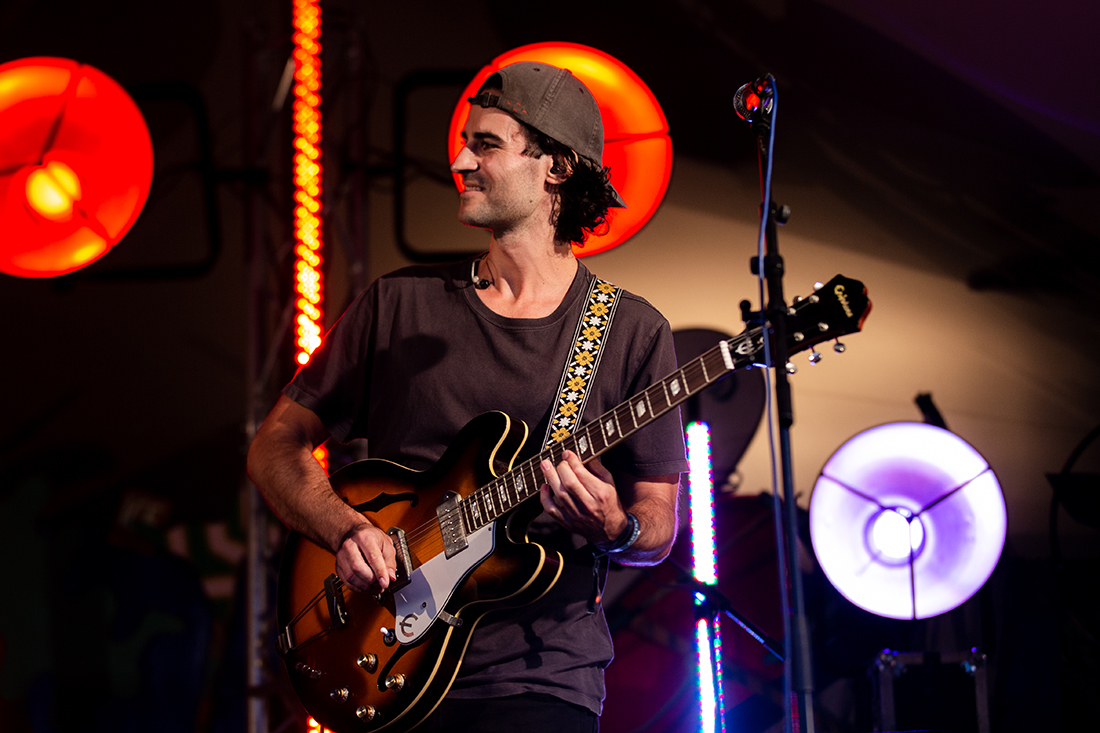 Images below: Soulquake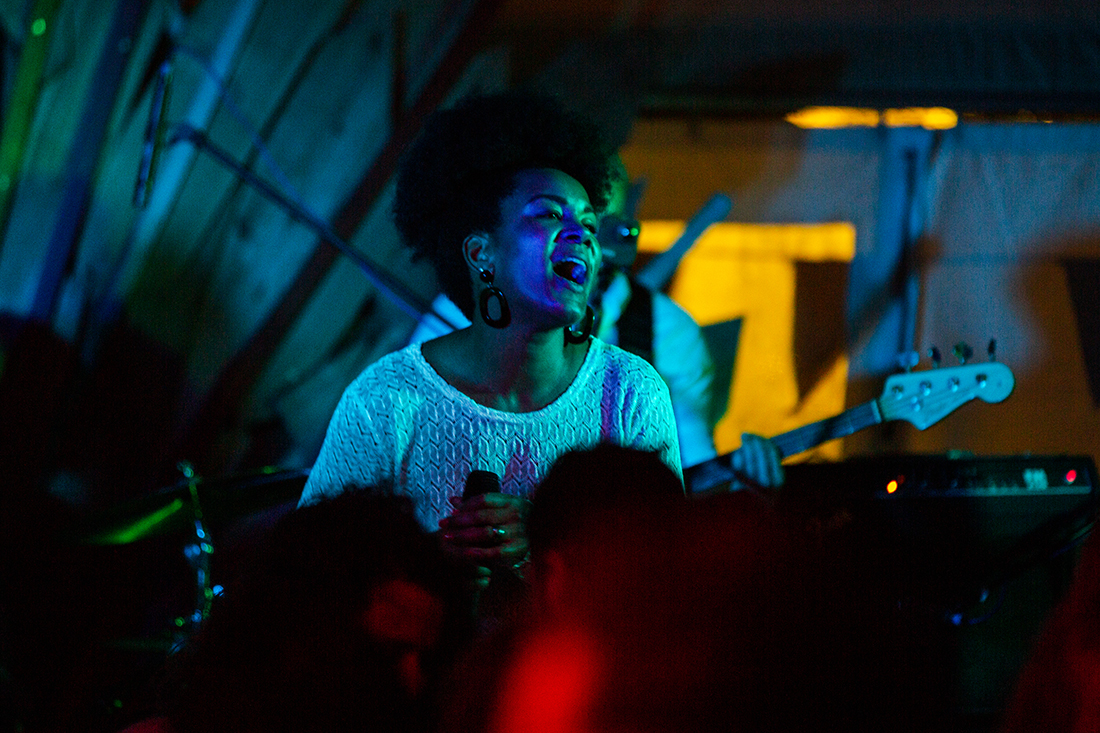 On Saturday, the day started with a breakfast concert by Jack Botts, which was one of the absolute highlights: for 15 Euros you got breakfast in the tent while listening to an intimate acoustic set – it doesn't get much better than this!
Dutch singer Max Poolman played the main stage in the bright mid-day sun which led to a smaller crowd since many were already at the beach riding the waves. Nonetheless, it was a nice set to start the day for real with many more artists to come. In the evening, for example, Dutch rock sensation POM took over the main stage and moved every single person still standing with their powerful female lead.
Images below: Max Poolman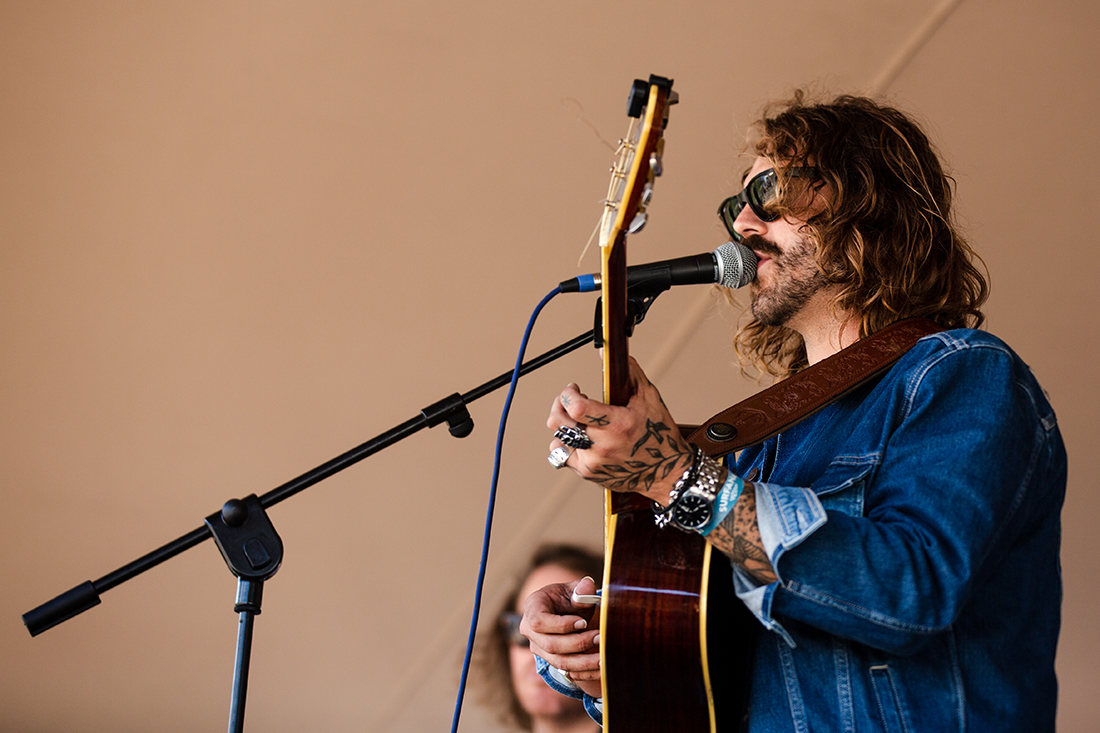 On the closing day the sun came out, the wind was low and everyone was in a good mood, ready to wrap up the event on a high note. Australian band Sons of the East were the Sunday highlight with everyone dancing and enjoying the last hours of the festival, calling it an early night.
Images below: Max Poolman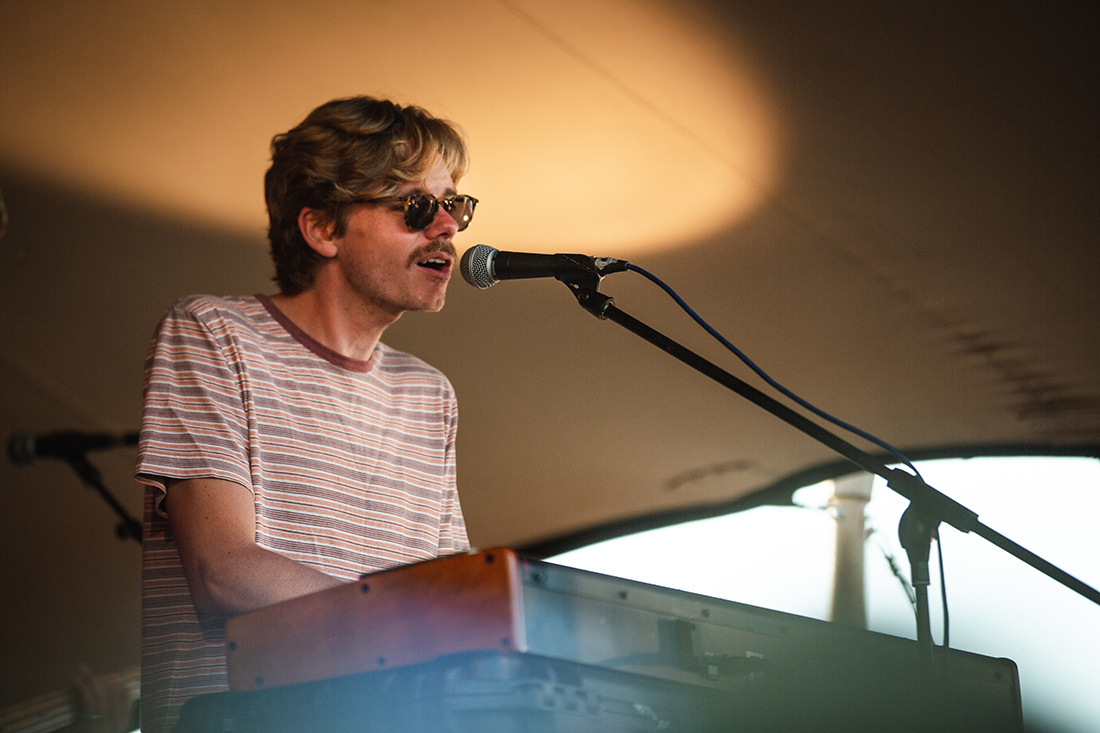 Surfana is a great festival for anyone who wants to get that surfer chill feeling inside of Europe, with a very laid-back vibe, focus on sustainability that actually holds up, good food, and artists performing in large to intimate environments. This one is for the books.