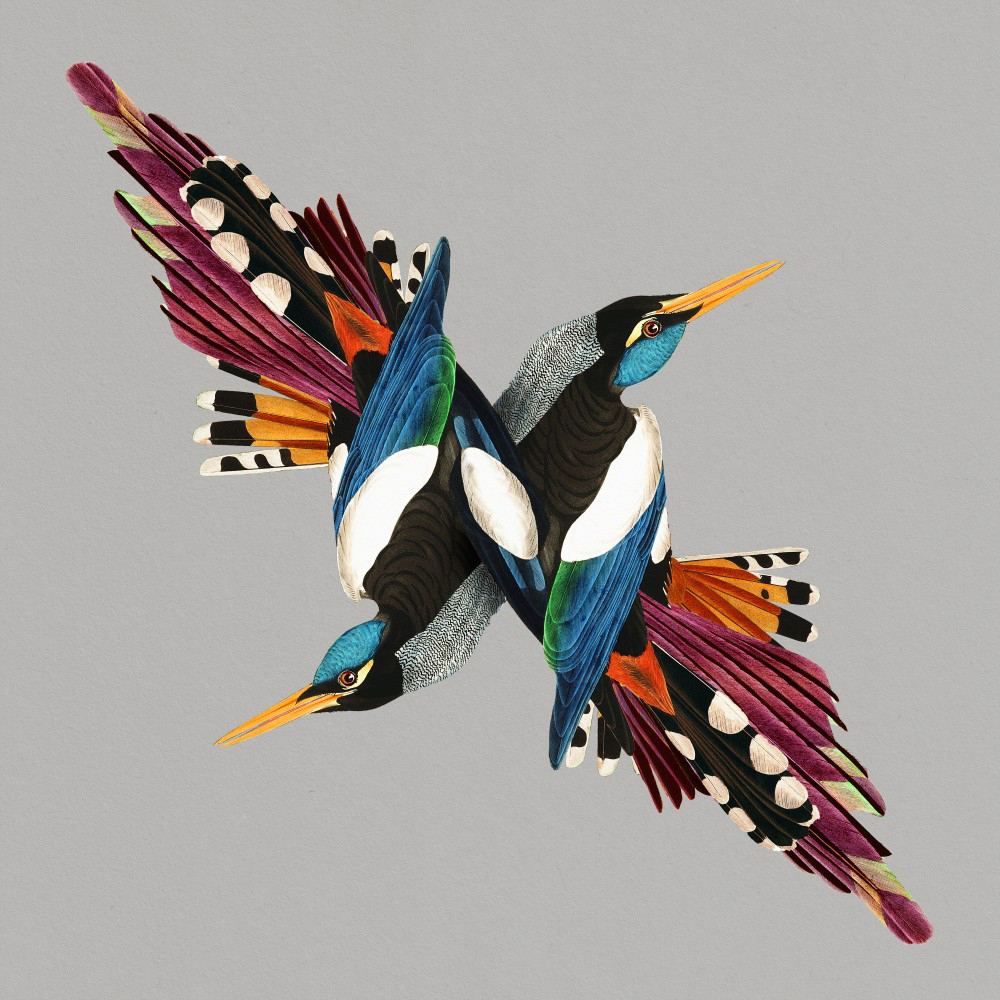 It feels like everybody is dying for a night out dancing. Tomorrow's People, the debut solo record from Shire T (AKA Chris Davids, one half of renowned electronic duo Maribou State), arrives at seemingly the perfect time to fill this collective urge, and Tomorrow's People doesn't waste any time getting the listener moving. "Full Attention" is a perfect album opener, with quick arpeggiated synths and breakbeat rhythms that continuously weave through the track while providing space for hypnotic vocal samples that seemingly float on air. It sets the template for the high energy that runs throughout much of the album. It's a dance floor filler if there ever was one, and feels at once both nostalgic and futuristic, with elements of 90's British rave culture running rampant.
"Under the Sun," another standout track, brings more blissed-out energy; it feels like the sun is shining through the very track, with ambient, reverb-drenched vocal samples that ride on top of equally vibrant synths. It sounds like the Happy Mondays and Rowetta got together in 2021 and made a dance track produced by Frankie Knuckles. The beat still propels and pounds, giving the track an upbeat feeling, while the melody conjured up by the vocal samples serves up a mellower atmosphere.
"Blue Kiss" has a relentless beat that propels the track forward with intent, somewhat reminiscent of the beat from "Firestarter," the classic 90's house track by English electronic dance group The Prodigy. It's an energetic track that's built for the dancefloor, and harkens back to the finest elements of house music; classic drum machines, off-beat hi-hats, biting snare drums, and a deep, trancelike bass that underlies the track and ties everything together. Again, the vocal samples that Shire T conjures up serve the track extremely well, giving it a euphoric feeling that makes you want to close your eyes and dance. In an album chock-full of club-ready anthems, "Blue Kiss" stands out as something lasting and special.
"London. Paris. Berlin" and "Serve No Tea" have an almost a come down-esque quality to them, like tracks that you would play on the tube home from seeing a Shire T set at Fabric. "London. Paris. Berlin" still bounces rhythmically, but compared to other tracks on the record, it's a bit calmer and gentler sounding. "Serve No Tea" in particular has a gorgeous, shimmering piano line that leads the track, conjuring up an emotional feel that closes out the album on a mellow yet extremely high note. It's just what the doctor ordered after a record full of dancefloor bangers. 
Tomorrow's People has hints of acid house, electronic dance, Breakbeat, drum and bass, UK garage, and more all wrapped up into one cohesive listening experience. Shire T manages to warp all of these styles together to create a record that sounds fresh in 2021, but could also have sounded at home in the 90's British rave scene. As with all good house music, Shire T weaves little earworms into each track (a synth here, a vibrant chord there, mysterious vocal samples popping up when you least expect them) while keeping the tempo and the vibe going throughout. It's a record that delivers from the first track to the last, with enough similarities running throughout that it feels supremely interconnected while harboring enough different elements for it to remain interesting in its entirety. I know I'll be recommending it to everyone I know who likes dance music. It's a fantastic debut effort from Shire T.