This article is one in a series, we asked artists to reflect on their life and career in 2020 and share what they were able to accomplish during this incredibly challenging year. Read on to find out what each artist had to say.
Black Am I wrapped up 2020 with a release of a music video for his newest song "The Edge". During this brief retrospective, he shares with us some wonderful behind the scenes footage from the video shoot, all filmed on his farm.
Quip: How has 2020 been for you?
Black Am I: 2020 has been a challenging year. The industry lost a lot of revenue, yet, the Ghetto Youths International label still managed to produce and release some tracks as we tried to be consistent with our releases in spite of all the challenges, I give thanks for that.
Q: Have you learned anything about yourself, your fans, or the industry?
BAI: I have learned that the industry is changing due to the lifestyle of the fans, more staying at home means more time on the internet, viral meetings are the new way to link up so I look forward to more of those and adjusting to that lifestyle.
Q: What have you been missing most?
BAI: Missing the up close and personal with the fans, missing the audience in front of the stage. I also miss traveling and performing.
Q: What new music have you made?
BAI: In 2020 we released the lyric video for "Samson Strength", a track from the Living Dread EP then we released the track called "Kings of Kings" and most recently "The Edge". Despite COVID we have also shot the music video for "The Edge," which I am grateful for QuipMag for featuring. I didn't have any collaborations last year, but for 2021, fingers crossed I hope to do so.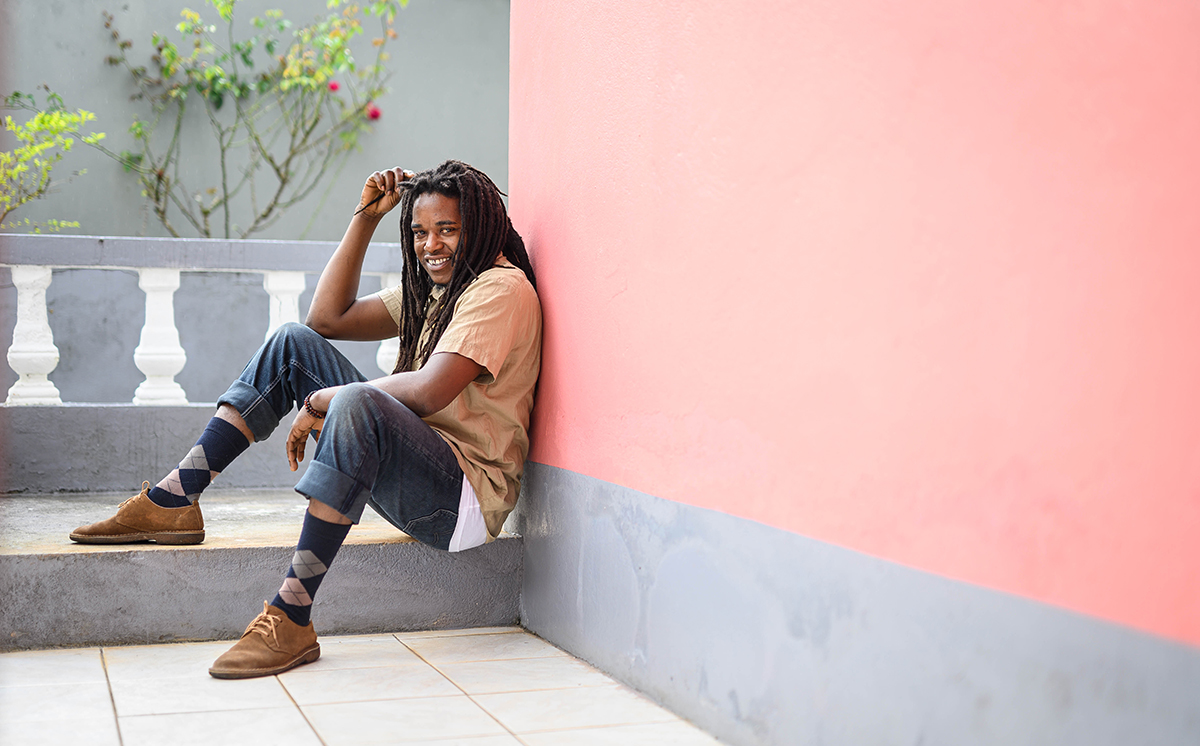 Q: Do you have any past streams you'd like to share?
BAI: When we released the track called "King of Kings" we curated a pandora playlist in honour of H.I.S Majesty's earthstrong none in the future that I know of as yet, but I believe my next appearance might be a live stream.
Q: Anything you'd like to share with your fans?
BAI: I would say to my fans: Be proactive in this pandemic  CPOVID-19, it is A serious thing, prevention is best. We must take the necessary precaution to avoid the spread, life is the key, save yours so you can save mine and much more. Stay safe, walk good, see you soon …
* * *
Black Am I curated playlist, exclusively for Quip:
photo Credit: Tiesha Pough aka Tizzy Tokyo