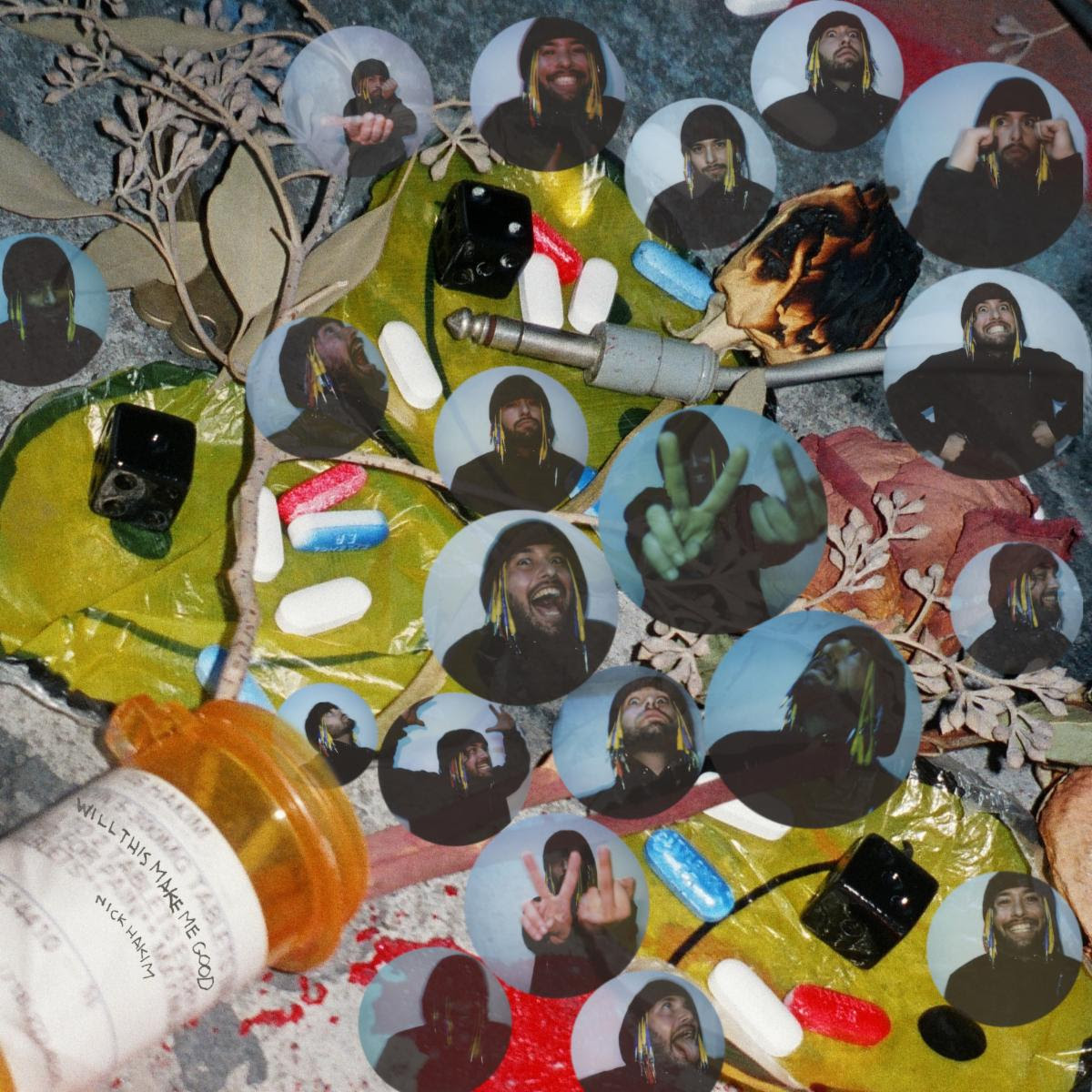 by Haley Paula Stein
WILL THIS MAKE ME GOOD, Nick Hakim's first album drop in three years, breezes through an intricate mix of melancholy and whimsy. At the intersection of psychedelic pop and classic funk, Hakim's return echoes with memories sung into fuzzy, haunting songs like "VINCENT TYLER," "SEEING DOUBLE," and "WHOO."
Hakim uses nostalgia and mood to build upon the last decade's synthpop chillwave movement. However, where early favorites like Neon Indian and Toro Y Moi evoke more sunshine, less structure, Nick Hakim's album edges into territory that is heady, occasionally somber, and often cathartic.
Both the lyrics of expansive, flowery "BOUNCING," which tell about "all these lonely strangers" wandering aimlessly in search for "peace of mind," and the uncharacteristically deconstructed, grating vocals that closing out the track "WTMMG" dance around bleak overtures, but really show that Hakim can take on heavy subject matters with salience.
Take for example, "QADIR," a longer and stranger song than others on the record Named in homage of Hakim's late friend, Qadir Imhotep West, "QADIR" conjures a deep pain that devolves into a heavenly distortion of found sounds and flutes, laced with the voices of collaborators KeiyaA, Pink Siifu, and Oyinda. As written on Hakim's Bandcamp, "QADIR" serves as a reminder to look out for the emotional health of people in your circle. Now, months into the pandemic and all its associated losses, so many are struggling more than usual, quietly and alone.
Hakim wants us to understand, from time to time, that we all need someone to care. May the gentle, flowing melodies on WILL THIS MAKE ME GOOD give listeners the pause to reflect and check-in with one another. You never know how much a check-in text can open a deeper conversation, can maybe make someone good… or at least better than they were before your reaching out, especially given all these changes.