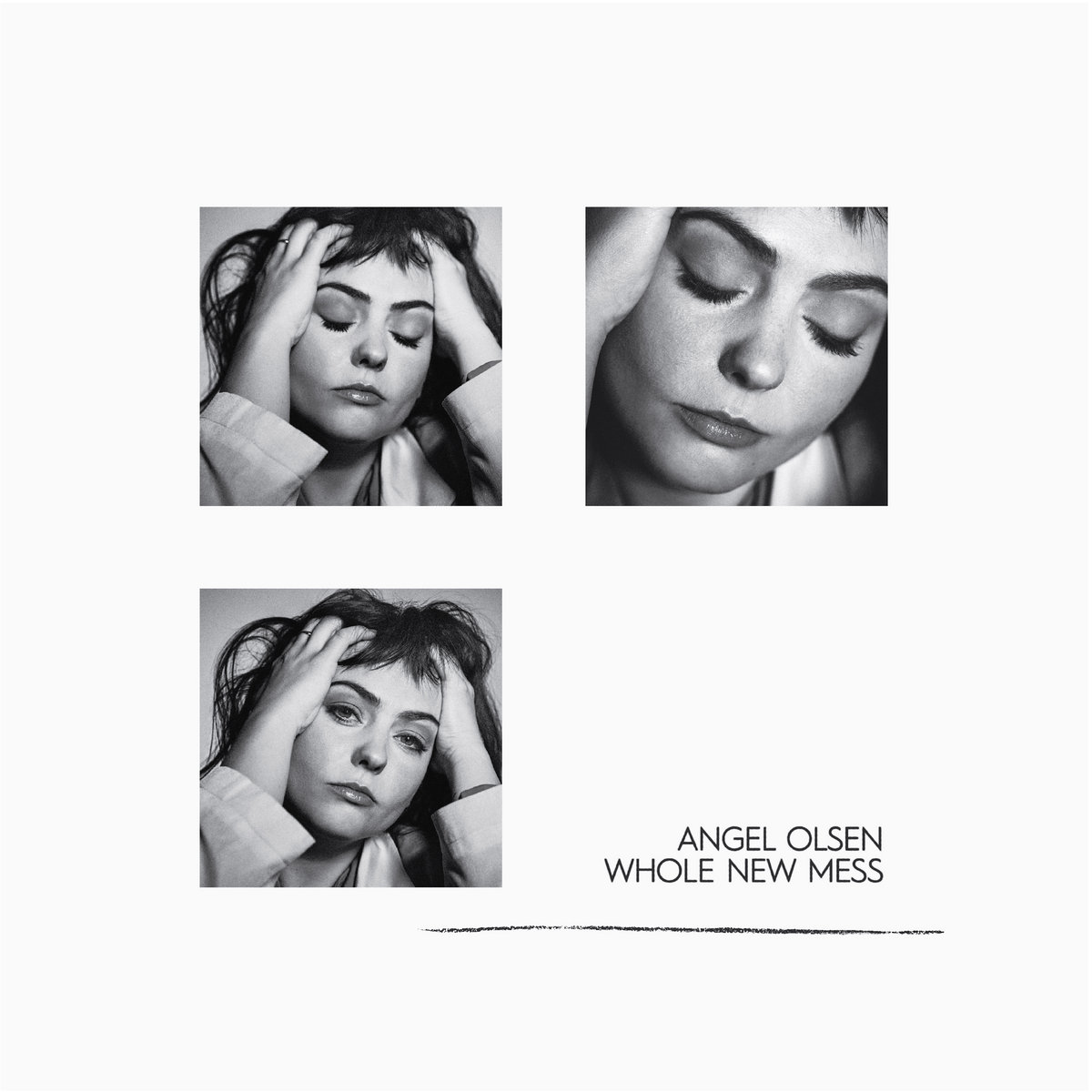 The words "a whole new mess" describes and emboldens what so many of us have come to experience in 2020. It's a simple, unraveled, and downright real explanation for the loaded question we sometimes find ourselves asking at the end of a trying day: how did I get here? But long before this strange reality hit, Angel Olsen had been meditating on these words. More recently, they have been birthed as the title for her latest album which came out August 28. After her release of All Mirrors last year— a layer cake of strings, synths, and the furthest she's strayed into the grounds of cinematic, Angel dropped Whole New Mess, a reflective and intimate return as a one-woman artist.
"I really stand by 'whole new mess' as a phrase. I want to inspire people to think about what that means," Olsen says. Upon listening to the first and title track, to me at least, it's about becoming and the cycle of breakdown that accompanies it. "I stretch my bones out on the floor," she croons, only to "make a whole new mess, make a whole new mess again." The song itself feels like a bittersweet return as if having been on a long, potentially exhaustive journey— that feeling of when you get home, close the door and take a breath, and realize the quiet, the calm, and even the emptiness of where you've arrived.
The sound for this project she owns as "ragged" or "purposefully a mess," but instead of being plain or scrappy, it's her un-glossed, unhindered delivery that gives this album it's humble edge. Initially meant as a partner album and bare-it-all antithesis to her 2019 release, she has released the Whole New Mess version of the tracks in the hopes of peeling back some of the layers that have been built up as her career has grown, and of marrying the woman she is at home, with the artist whose curated image we've come to know.
Though the elevated drama and the storied production of All Mirrors definitely served in creating something beautifully bold, I am partial to the rawness of simplicity Olsen brings to many of the same songs released in this newest collection. Recording in a once-Catholic Church, using the natural acoustics of the space, Olsen and engineer, Michael Harris, perfectly captured both the hollow starkness of feeling lonely and the ethereal power that comes from standing on one's own. After all, this is the first material she's recorded and released without bandmates since 2012's Half Way Home, and it is yet another expression of the theme of returning that comes with life's cycles of growth, disarray, and most importantly, re-discovery. The process of stripping things down was a conscious action to "feel strong in myself again outside of relying on so many band members or collaborators," she shares.
It's this demo-like quality that enhances this record in a different way. "I was still processing a lot of the songs" when this record was written, "feeling every feeling that they evoke," in a more direct, untouched way, she explains. This particular rawness comes through in "Summer Song" both through lyrics like, "If I could show you the hell I'd been to [….] Was that the truth I was supposed to see?" and their utter delivery, from wavering and angelic to hopelessly unphased. There is a grittiness of her strums and lone guitar that brings some of her the dreamy and echo-soaked moments back down to earth.
Though in the past she's joked to audiences at live shows, poking fun at her subject matter and introducing yet another song about the darkness times or severance of relationship, Olsen makes it abundantly clear that this is an album, "inspired by what I've been doing, by traveling constantly, by writing constantly for the last seven years and the things that I've learned [and] the hardship that I've had to confront with people," she shares. The struggle to learn, unlearn and relearn has a bit more nuance and a whole lot more depth to it and rebirth often comes from the ashes of things lost. "There's a lot of hatred and anger and frustration happening in the world right now, and there's a lot of destruction," she says. "But all of that needs to happen before there can be progress.
If Whole New Mess started with a return to home, the album closes with "What It Is (What It Is)" as a metaphorical readiness to step back outside to face the world with the pep of an acoustic folkiness and the silver lining of lessons lived: It's easy if you tell the truth/ but knowing what it is, it's not enough and knowing that you love someone/ doesn't mean you ever were in love."