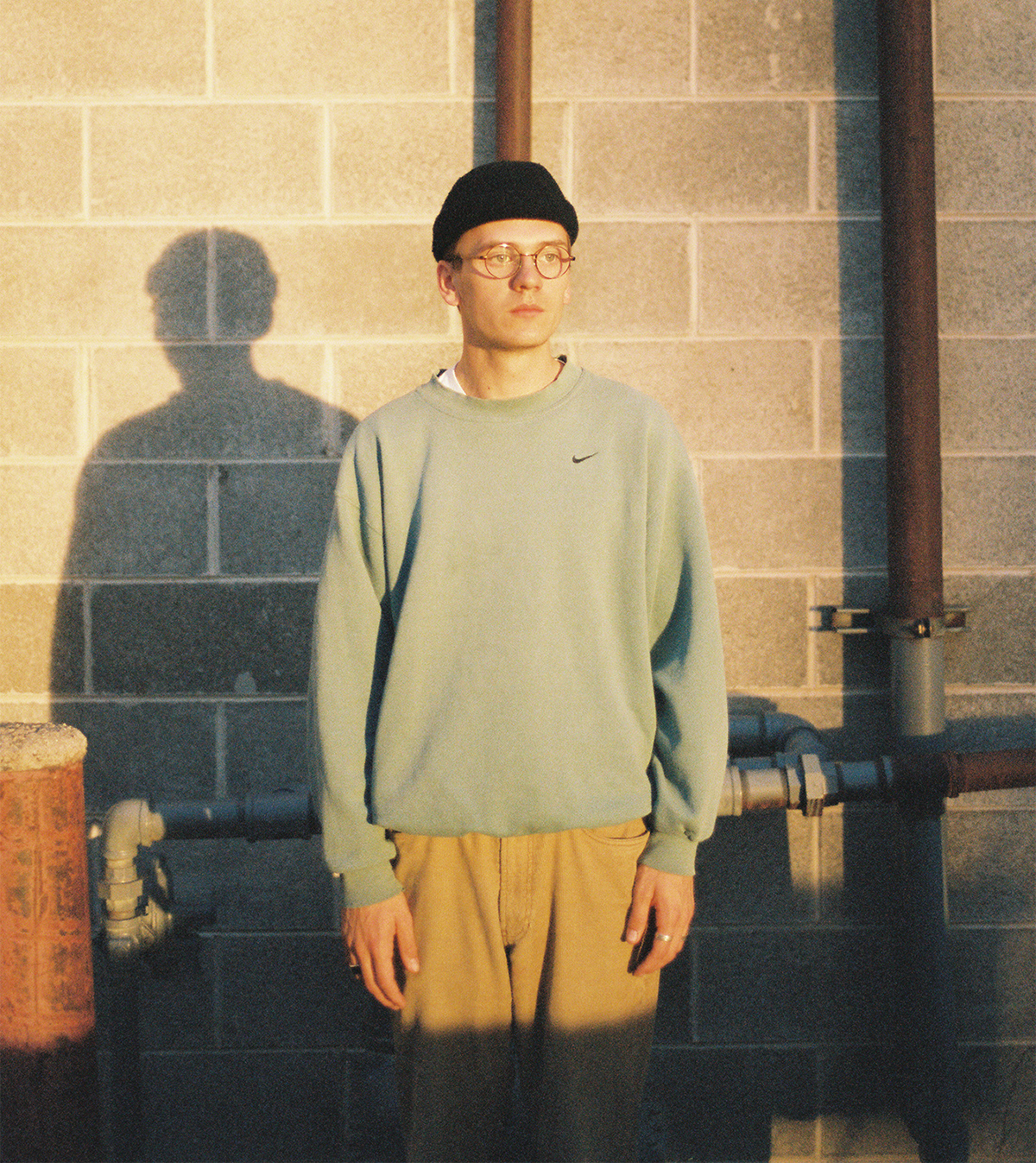 On October 16th Grammy-nominated, indie-electronic artist ford released his sophomore album The Color of Nothing via ODESZA's Foreign Family Collective. The album is an 11-track stream representing "the vast, indescribable blankness you see when you close your eyes" (now that's something to think about) – an album that offers an honest insight into his nomadic upbringing.
At the ripe age of 20, ford has promptly found his place on the electronic music scene and on multiple occasions has been noted to be one of the most promising crossover artists. With 35 million streams and half a million monthly listeners, ford is on his way to dance floor stardom, as soon as we can safely gather on one that is.
The previously mentioned nomadic upbringing spans across the years spent living in Frankfurt, Switzerland, and Singapore. Today, ford is based in Utah but this international upbringing has had a massive impact on his musical development.
Kateryna Topol: Hi there, how is your week going so far?
ford: Not too bad! just enjoying having the album out the past few weeks. worked on some new music that I was kind of into for the first time in a while since I've been so singularly focused on the album for the past year 😊.
KT: How are you dealing with this super odd world right now?
ford: As well as anyone can deal with it I guess. Mostly just writing/working on music and doing my best to keep my mental health in check at all times.
KT: Yes, that seems to be the recipe. How did you first get into music?
ford: I first found out about the idea of being able to make music on a DAW/Program at like age 10 or so. I tried my hand at electronic music for a couple of years and was determined to learn everything about production but proved unsuccessful. It wasn't until high school when I had this shift in musical taste that I started to get into the stuff that I really wanted to make. From then on I just kept rounding out my sound and throwing it up on Soundcloud where I ended up connecting with a bunch of other musician friends that helped me grow and learn as an artist.
KT: Sounds like a lovely journey of self-discovery. Any influences from your family or friends? 
ford: My mother comes from a really prolific musical family. She, along with her siblings, were classically trained, so I also ended up taking piano/drum lessons from different teachers growing up. I think that foundation is something I'm definitely grateful I got even though I was adamantly against having to go to lessons at times. I'm also constantly inspired by the creative friends that I'm lucky enough to be surrounded by, I would not be the artist I am without their support and ingenuity.
KT: So you studied quite a bit of music growing up? 
ford: I took piano/drum lessons from different teachers and dabbled in clarinet when I was in middle school, but we moved pretty frequently so I feel like my interest in doing lessons sort of withered as I kept having to restart with a whole new teacher. Eventually, I just started teaching myself and felt a lot more content in doing so.
KT: What was your first memorable musical experience, any memorable house parties? 
ford: Hahahaha, too many to count from the past couple of years of touring for sure. Had a lot of great moments on my first tour with Kasbo, but I'll never forget how nervous I was during my first show. Those who know the story of that day know that I was stressed out of my mind, my computer was acting up on me, and I had never played or performed in front of anyone before. I messed up a bunch during my set and I'm pretty sure I accidentally hit a Desiigner ad-lib at a really calm part of the set, but the moral was that I learned from it, so it's funny to look back and see where I'm at now in comparison.
KT: Ha, live and learn! What has your musical journey been like so far? 
ford: It's been a mentally and emotionally very challenging one, but ultimately such a rewarding and fulfilling one. It's a lot of rapid change and growth in a short period of time — particularly the past couple of years — but having the support base that I have has gotten me through it and I've learned a lot and grown a lot as an artist in the process.
KT: When did you join Foreign Family Collective and how did that come about?
ford: Around the end of my last year of high school! Clay of ODESZA apparently came across my Soundcloud in 2018 and they reached out to me about releasing music through their label.
KT: That's awesome! Congratulations on the release of The Color of Nothing, it's a stunning album, let's talk a bit about it…
ford: Thank you! The album itself is really just a culmination and reflection of my experiences throughout the past couple of years. With so much changing in my life I felt like music was one thing that helped bring me back to my center and this album is a result of that exploration into myself.
KT: Very cool. How long did it take and what was the process like? 
ford: In total it took over 2 years to complete the whole album. I was definitely challenged both mentally and emotionally in the writing process but the end result is something I'm truly proud of and I'm thankful that it was a project that pushed me to my limits and provided me with a lot of growth.
KT: There are a few collaborations on the album, how did you choose who to work with?
ford: It differs from song to song. Sometimes I'll hear a specific voice that I think would work really well on a song, and sometimes it's just an artist whose lyricism or sound I truly admire and appreciate. Thankful to all the wonderful people that lent their voices and talents to this record.
KT: Do you have a favorite track on the album? 
ford: Not sure if I have a favorite but I definitely really enjoyed working on "In My Eyes" with Verzache. At the time that we were writing it, I really resonated with the lyrics that Zach wrote and the whole song came together really naturally which always feels good.
KT: You received a Grammy nomination last year, that's awesome, how did that feel? Did you celebrate? 
ford: It was cool! I was honestly a little surprised and confused by the nomination but the fact that I was even considered is really flattering and I'm just glad I got to be there. I found out about the nomination on my way to the airport heading out to the Madeon tour so I couldn't really celebrate but I did a lil' dance through TSA for sure.
KT: Haha, nice! What's next for you now that this album is out in the world? 
ford: No clue! Hahaha, just trying to patiently wait until touring starts up again but otherwise I like to leave things pretty open-ended! Definitely some fun ideas on the way though 😉.
KT: Looking forward to seeing it all come to life! Thank you so much for your time, have a lovely week!
ford: Likewise! Thank you for having me 😊.