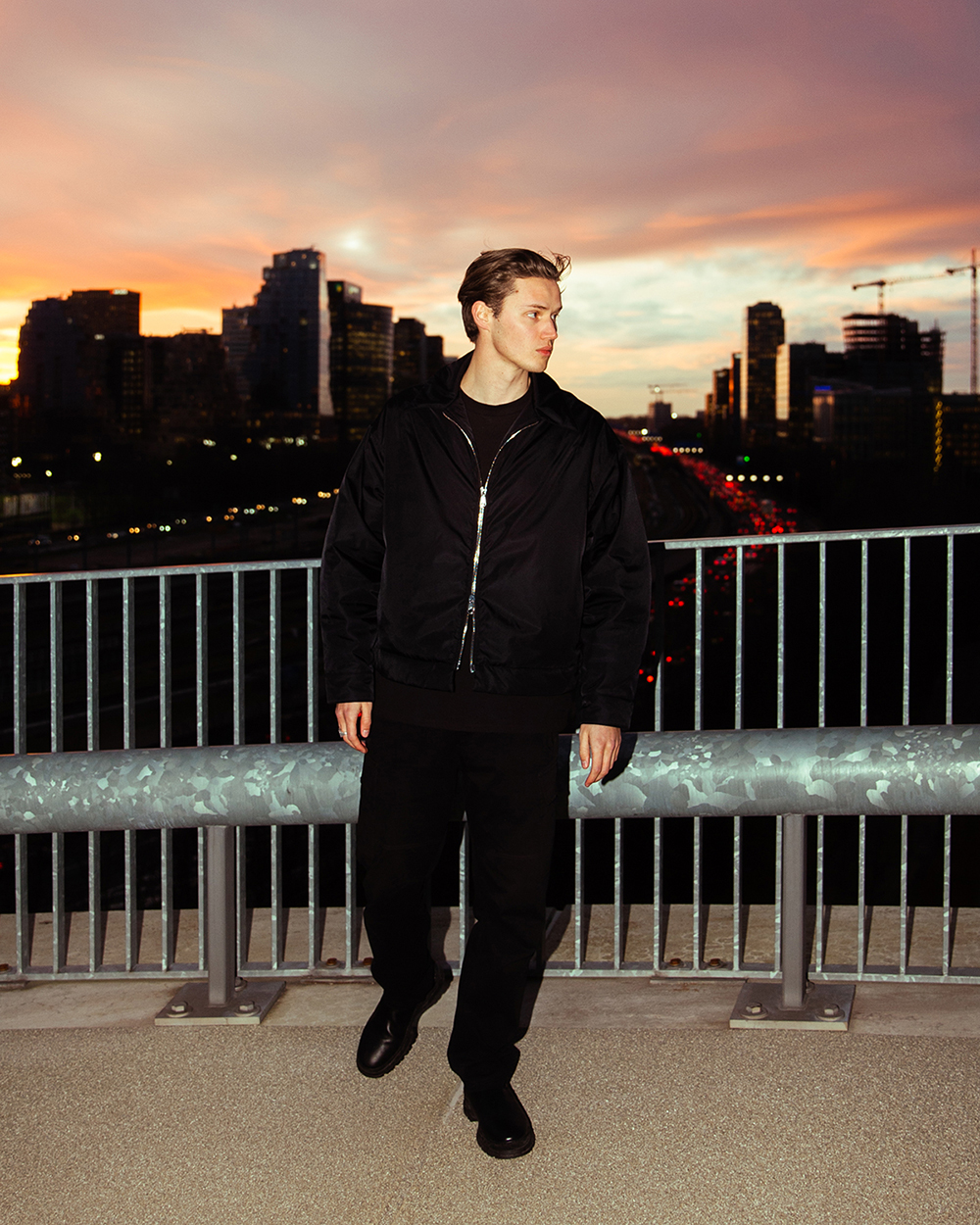 Countdown Fest landed over New Year's and brought with it one of the most stacked line-ups that fans of contemporary electronic music could possibly indulge in. Between Zedd, Yellow Claw, Maya Jane Coles, Virtual Riot, Zhu, and Deadmau5 endures an audience bolting across the enormous NOS Events Center trying to catch them all. Among the lineup is Mau P, a name that people may not be immediately familiar with. Looking up the name on streaming services provides but only one song and its respective remix. Adjacent to that track, however, is a very very very large number. 
Mau P is the latest pseudonym for Maurice West, an electronic artist with almost a decade of versatility under his belt. His earlier work consists of a well-known Cascada remix amidst other festival rave tracks and driving house riffs. 
Let's keep it clear though: this is a Mau P article, not a Maurice West one. There's a noticeable rift between the two monikers; the latter is dissolved for all intents and purposes. After the name switch and releasing his debut track in August, Mau P has amassed over 45 million listens in four months. Stats that would make an excel sheet delete itself. The track in question, "Drugs From Amsterdam", is no stranger in clubs and venues across the world. A catchy refrain blended into a deep house rave bass stapled together with vocal chops and that timeless off-beat high hat sample. The remix is worth writing home about too, with Reinier Zonneveld spearheading the flip. The Chris Nolan-esque horns go so very hard over a four-on-the-floor bop.
You could play that track in warzones and people would think twice about not dancing. Formidably, Mau P was placed before Deadmau5 on the mothership stage – the biggest and most beautiful of the Countdown tents. It was a moment in and of itself. I've covered a lot of festivals this year with Quip but that stage was on another level: tiers of strobing LEDs ribboned head-long for what felt like a kilometer, with massive speakers on each increment ensuring a solid audio quality for even the most distant raver.
Mau held his place and then some, packing the tent near the better part of the crisp Californian sunset. You already know Drugs From Amsterdam was played. Totems and costumes moved in pulse with the beat. The track was scientifically procured to make the community bounce and deployed in tandem with a solid hour-long set, Mau P straight-up set the vibes for the rest of that Friday. We were lucky enough to kick off 2023 with an interview with Mau P, wherein he details his life post-global takeover as well as his future moves with his new identity.
Audrin Baghaie: What's up? How's life?
Mau P: Life is pretty dope right now. Played some amazing shows around new year's and now back in Amsterdam to work on some music.
AB: How was playing Countdown's biggest stage?
MP: Honestly insane. I thought my set time was pretty early and wasn't sure if there'd be a lot of people but it ended up being super busy, I couldn't even see the end of the crowd anymore. The crowd itself was also really loud and amazing.
AB: Under the name Maurice West you've released a wide array of powerful electronic tracks; with the switch to Mau P you've eclipsed your last moniker with only one song. What was the reason for the re-brand, and was Drugs from Amsterdam the catalyst for it?
MP: I had been making a different style of music for a while before the re-brand. It was just that every time I was working on music I felt like it still had to fit whatever I had been doing under the name Maurice West, which kind of put a limit on my creativity. Also, I wanted to play different music and I wouldn't have been able to do that under my old name, or it would just have been really confusing for people. Once me and my team decided for me to continue under a new name I just felt liberated somehow. I then started sending all the music I had finished to bigger DJs and organically Drugs From Amsterdam got played the most.
AB: Your single track has become one of, if not the biggest house tracks this year – what's the response to the massive reception on your debut? Did you expect such worldwide acclaim?
MP: I expected nothing to be honest. I mean I just switched up to a new name, without even a Spotify profile, no shows, no nothing. I was ready to grind and hungrier than ever because of that (I still am). But don't be fooled, I've been making music for so many years now, so when I started to notice that things were popping off with Drugs From Amsterdam I was definitely like "okay it's finally happening now dude, get ready". I feel super blessed and thankful, but I also know that the harder I work the luckier I get.
AB: I feel that Electronic Music awareness in the states, in general, is often overshadowed by more mainstream French, Spanish and English DJs (except every year around ADE). How is the electronic scene in the Netherlands?
MP: Well I feel like dance music is always a bit ahead in The Netherlands compared to the rest of the world, which is cool to see from closer up. Over the last decade, we've been diving deeper and deeper into underground sounds which have resulted in most younger kids now being into techno, making it almost the mainstream thing to listen to. In Amsterdam, the minimal house sound is really big. Despite the city being so progressive in dance music I feel like DJ-wise it's kind of oversaturated. That's why I want to try and bring something new and dive into a space that no one is operating in yet.
AB: Any local Amsterdam musicians/DJs you recommend for us to check out?
MP: My friend Franc Fala. He's an amazing melodic techno producer and DJ. I've heard all of his unreleased music and know for sure he's gonna crush it this year.
AB: What's next for Mau P in 2023? Is it somewhat intimidating to try to follow up the success of such a huge debut track?
MP: It kind of is but at the same time I just keep reminding myself making music is the most fun thing in the world to do and it's not supposed to be forced. I kind of cheated the system here though because the follow-up for Drugs From Amsterdam was already finished before Drugs From Amsterdam blew up, so there was no pressure there. Both tracks were made out of pure joy and messing around, which is what I strive to do for every track that will come after.
AB: How are the drugs in Amsterdam?
MP: Well apparently so good that I had to make a song about it.
AB: Anything else you'd like to plug/mention?
MP: My next single will be out this month. It's called Gimme That Bounce. It's being played by DJ Snake, Fisher, Diplo, John Summit, Dom Dolla, Wade, and more and I can't wait for it to finally come out. Get ready to dance!
* * *
Check out Mau P live on all streaming services, among live DJ performances on YouTube
All images courtesy of the artist