Vancouver-based house music producer Nostalgix is here to remind us what we love most about house: contagious beats, fun crowd and love that spreads through the room when the beat hits just right.
While her career may be still young Nostalgix has garnered attention from the industry's best including imprints like Steve Aoki's Dim Mak, Tchami's CONFESSION, AC Slater's Night Bass, and Insomniac Records' In/Rotation. Her most recent single, "Friends" feat Amy Miyú, is an upbeat, catchy song about Girl Power layered over a slightly harder style of bass house that Nostalgix is known for.
If you are attending any major US festivals in the coming months you might see her perform live, but then again, you could just make that a primary goal because who doesn't need good 90s infused house show right about now (tour dates here). In the meanwhile, however, let's get to know her a little more.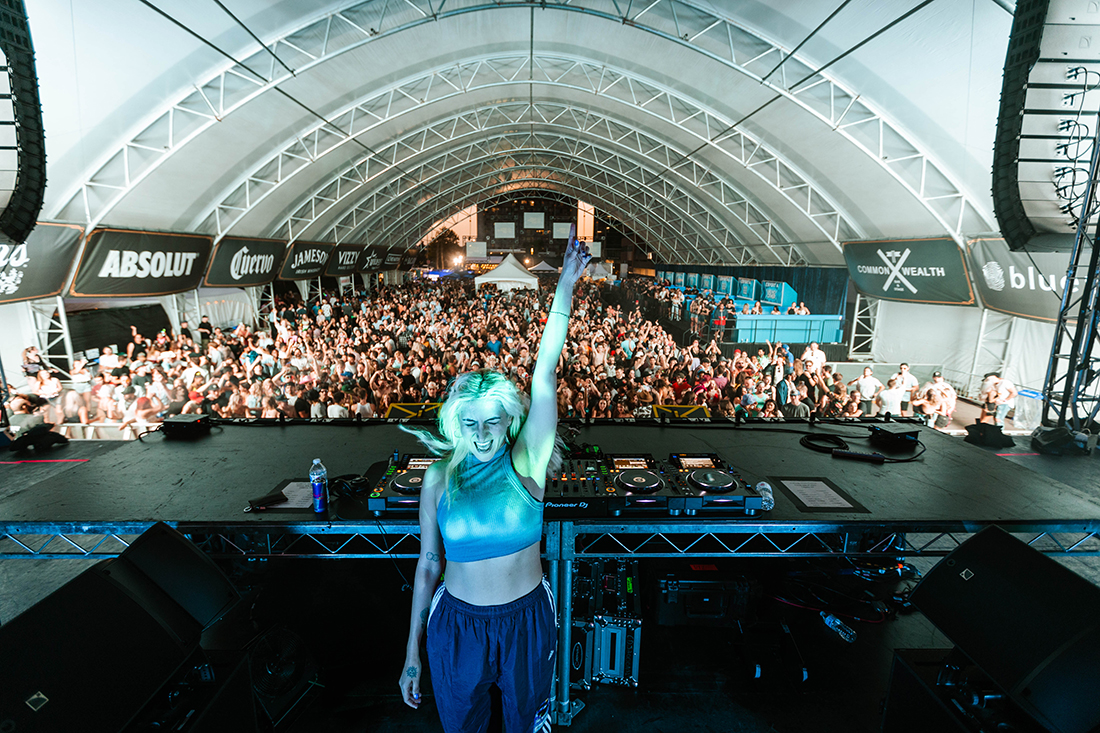 Kateryna Topol: Hello Nostalgix! How is your summer going so far?
Nostalgix: Hey!! My summer has been incredible so far. I recently moved out to Los Angeles and have started touring. It's been an insane summer of music, shows and meeting amazing people while getting settled into living in America. Couldn't be more grateful to be back to doing what I love most! 
KT: Sounds exciting! How did your, let's call it love affair :), with house music start? 
NX: My love for house music started back in 2016. I saw Dr. Fresch performing at Life In Colour in Vancouver. I didn't know who he was at the time, but I absolutely fell in love with what he was throwing down. It was my first time hearing Bass House and G House music. 
I was standing in the crowd, absolutely blown away by the music and the energy. It was hands down one of the coolest things I'd ever experienced. I went home that night knowing that I wanted to start producing. So, I did! 
KT: What an experience! "Friends" featuring AMY MIYÚ came our recently, tell us a bit about this song and collaboration…
NX: "Friends" was such a fun record to make! I had produced the instrumental for it and knew I wanted to work with AMY MIYÚ on the vocals. I knew that my production along with her vocals and sass would work so well. The record is super fun, bouncy and sassy all around. The song is about being true to yourself and not trying to be like other people. 
What I love most about "Friends" is the confidence and the attitude that the song brings. It's something you can really feel when you listen to the record. 
KT: Are you working on any other new music? 
NX: Yes!! I'm always working on music haha. I'm working on some very meaningful records right now that I've been putting a lot of time and love into. You will be hearing a taste of that this fall and going into 2022.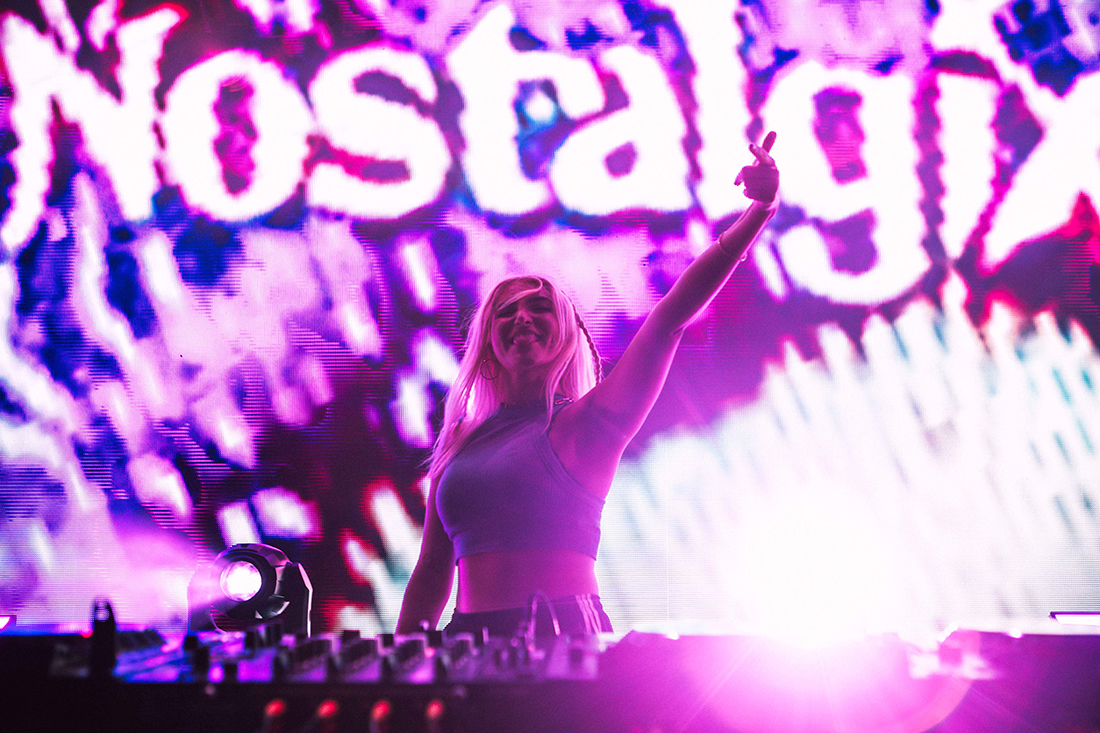 KT: You have a pretty stellar tour through US festivals coming up, starting with HARD Summer – which set are you most looking forward to?
NX: Honestly I'm excited for everything! My tour through the US and Canada is gonna be so special, I'm stoked for all of it! I love performing at festivals, but I also love club shows. So, I'm just beyond excited to go out and share my music and everything I've been working on. It's gonna be surreal to see everyone in person! That's what I'm most excited for (all of it haha.) 
KT: What can fans expect from your live set?
NX: Good Times. Fun. Energy. My shows are a place to be yourself, exactly as you are. Have the best time of your life and dance like there's no tomorrow. I want fans to leave my shows sweaty from dancing all night, feeling happy, and loved.  
KT: Will you be doing any solo sets at home in Canada? 
NX: Yes! I'm performing at Chasing Summer: Family Reunion in Calgary, Together Again Festival in Winnipeg, ÎLESONIQ Redux in Montreal, and more in the upcoming months! I'll be announcing my first hometown show back in Vancouver soon as well. I'm truly so excited to go back to Canada and perform in my home base! Canadian festivals and shows have such a special place in my heart. 
KT: Those will be so much fun. What is your process like – if you have one – from idea to polished finished track?
NX: When I'm producing, I like to always get the idea down first. I start by writing either the melody, bassline, or vocal and take it from there. I usually will create or find a sound that inspires me and it all flows naturally from there.
For me, it's important to get the idea down right away then move into the more technical parts of songwriting. When I'm in a state of flow, I'm always my most creative so it's easiest to write and decide where I wanna take the song. After that, I'll dive more into the technical aspects of production. 
KT: Ok, Millennial to Millennial – what do you miss most about the 90s? 
NX: I miss the fact that one of the main sources for finding the hottest new records was through MTV Music Videos. That used to be my favourite pass-time as a kid. I would go to my grandparent's house in Iran and put MTV on cable to watch different music videos and see what artists were doing in the States. 
I also miss the fun, colourful fashion that came in the 90s. Think that's definitely made a come-back though! 
KT: Oh for sure. Let's do a few quick-fire questions: Favourite venue to play in Vancouver? 
NX: Celebrities Nightclub! Such an amazing venue. 
KT: Stapl venue for sure. What about the dream stage – do you have a goal?
NX: EDC Las Vegas main stage, or Tomorrowland main stage. That would be the dream! 
KT: Favourite song you produced?
NX: Nostalgix "Realest," and another song that's currently unreleased 
KT: Favourite self-care routine? 
NX: Practicing gratitude in the mornings. Waking up and writing down 10 things I'm grateful for to start my day off in a meaningful way. Also, working out! The best kind of self-care. 
KT: Go-to late-night snack?
NX: Granola bars. They're quick and taste good! 
KT: Anything else you'd like to share with your fans and our readers?
NX: Thank you for supporting me! I love you so much. There are a LOT of great things coming from me soon, so keep your eyes peeled! And see you on tour!! 
Images courtesy of the artist
*  *  *
USA TOUR DATES:
September 4 – Fort Worth, TX- Panther Island (Deadbeats)
September 10 – Vancouver, BC – FVDED in the Park
October 1 – Seattle, WA – Beyond Wonderland PNW
October 2 – Chicago, IL – Spring Awakening
October 29 – Detroit, MI – Elektricity w/ AC Slater
November 12 – Orlando, FL – EDC Orlando
November 19 – San Antonio, TX – Headline
November 20 – Austin, TX – Headline
November 21 – San Fran, CA – Audiotistic
December 28 – Vancouver, BC – Contact Festival
December 29 – Edmonton, AB – Get Together
December 31 – Seattle, WA – Abduction NYE