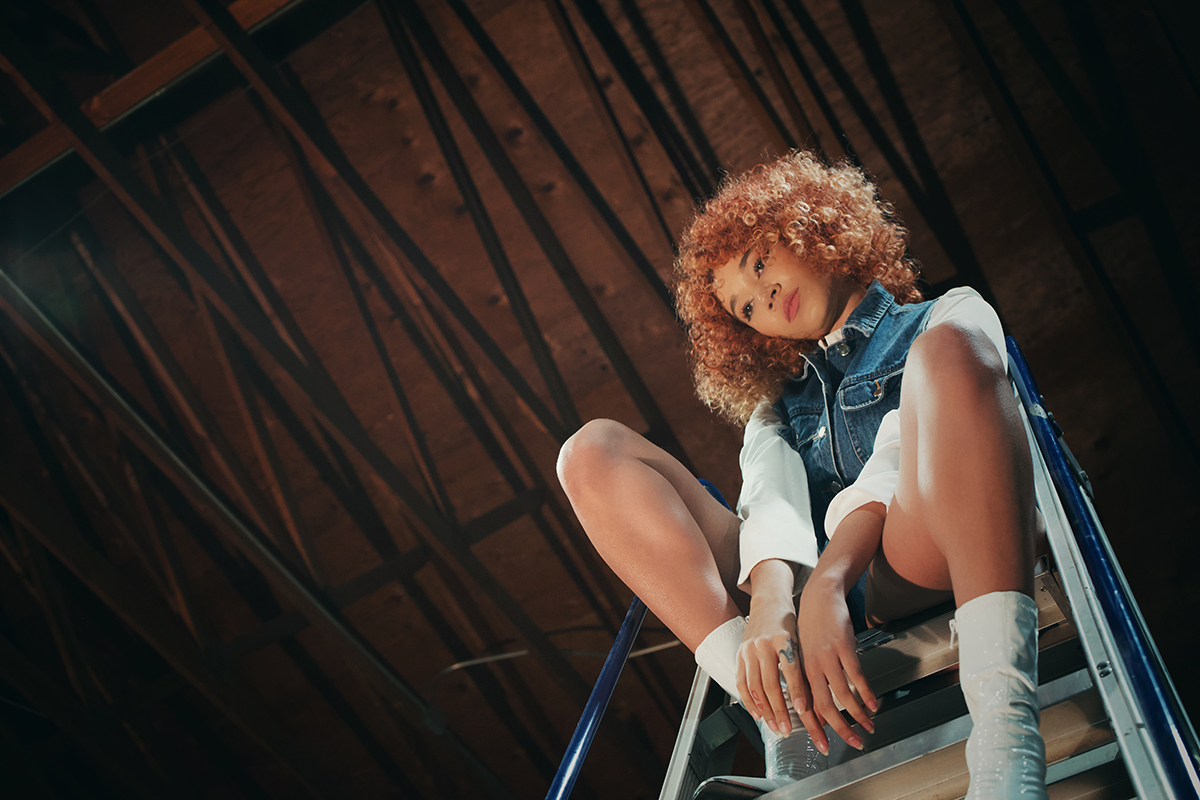 Young new artist queen mars is bursting into the pop scene and is more than ready to take control. She wonderfully blends her soulful R&B voice with a Pop vibe as she illustrates stories that captivate listeners with her impactful lyrics about romance, heartbreak, and personal growth. Ahead of her April 9th album release, Trust Issues, I had a chance to talk to queen mars. 
Vidal N. Granados: Hello queen mars, how is your 2021 going so far? 
queen mars: So far, really good! I've kept busy and can definitely say 2021 is going better than 2020. I'm really just waiting for the pandemic to be over.
VNG: Aren't we all! Having worked on this EP for a long time, how exciting is it to finally have it releasing soon? 
qm: I'm feeling all the excitement and nerves of this release! I have been working on it for a while and I'm ecstatic for people to finally hear it. This project has allowed me to grow as an artist so I'm grateful for it.
VNG: Can you describe the album and what message you'd like listeners to walk away with
qm: This project is a deep dive inside my mind and how it affected my previous relationships. I think a lot of what I'm describing in my songs are normal things early 20-somethings go through in the dating world. It's hard out here! I feel like we go through these traumatic experiences because we are still defining ourselves but at the same time, we're trying to play adult. It's like high school drama but with more responsibilities. I hope people are able to learn from my mistakes but also know that they aren't alone in these crappy experiences. We're just doing the best we can.
VNG: Being a former fuckboy myself (I have rehabilitated) I felt the words on "Boy Like You." How hard was it writing that song showing listeners your vulnerable side?
qm: Hahaha, I'm so glad to know you've moved on from your fuckboy ways! What's so funny is that I've had a couple of men tell me that they are the "boys" I'm talking about in "Boys Like You" and that they've been able to understand a little more how the girls feel in those situations! And for that, my job here is done! Being vulnerable, as hard as it can be for me, was worth it.
VNG: I really enjoyed "Miss America" for its fun nature but serious subject matter. And "B!tch" is a strong empowering anthem I'd imagine women can get behind. However, with your EP, it listens more like a self-reflection piece – how important was it for you to be honest and letting listeners into your world on these 5 five songs?
qm: I agree this collection of songs is more self-reflective but I feel that they are just as empowering because they are so vulnerable. I used to believe that being "unbothered" was the epitome of a strong woman but as I've grown, I've realized that being able to articulate your emotions and move forward was the true sign of strength. I love a bad bitch anthem just as much as the next, but I also think it's important to connect with listeners in a more human way.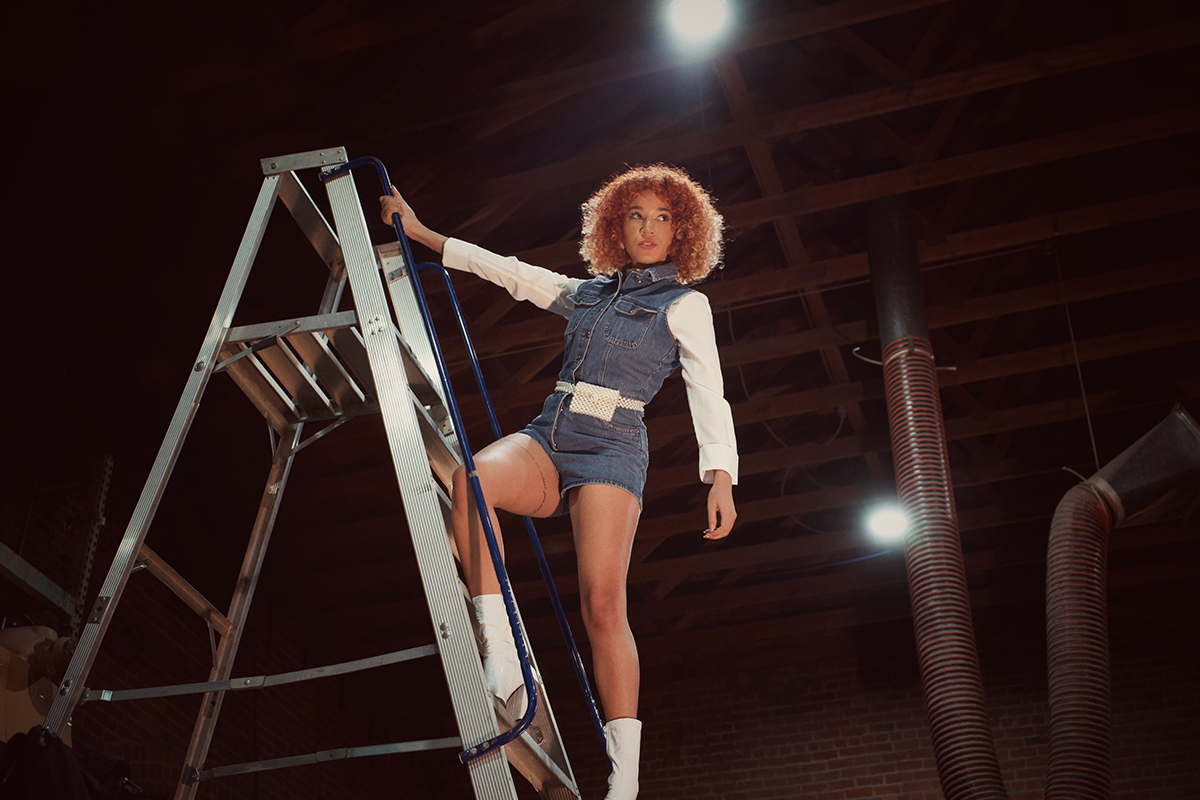 VNG: How has the pandemic affected the songwriting process for your EP and the overall rollout of this project? 
qm: The pandemic has provided me with more time for self-reflection … which I guess is why my project came out more introspective. But I'm appreciative of this time because I feel like I was going through the motions the last couple of years and I've been able to screw my head on straight and become more focused. I've also been more experimental with the creation of my music so I've noticed my sound and style start to evolve.
VNG: What were some good/bad lessons you learned through all this?
qm: I needed to reevaluate who I gave my time and energy to, set strong boundaries, and stand up for myself when those boundaries were crossed.
VNG: Solid lessons! Aside from working on the EP, what else did you do during the lockdown to relieve stress, or were you fully focused on the music?
qm: Last year, I spent A LOT of time focusing on music, both the creative and business side but I did reach a point after I finished the project that I sank into a bit of a depression because I hadn't allowed myself other outlets of happiness. I'm a bit of a workaholic so I've started to prioritize downtime for me to decompress. Now, I watch a shitload of VOGUE Beauty and Fashion videos on YouTube, Architectural Digest, and House Tour Videos, and of course, I indulge in the movie streaming and TV show binges; I watched both Fleabag and The Queen's Gambit like 3 times each! More recently, it's been, 90-Day Fiancé … SO good!
VNG: Fun. I saw an interview from 2018 in which you mentioned there wasn't really an underground Pop scene in Chicago. Has that changed? 
qm: I've done more performing since then and I do feel like Chicago's music scene is starting to become more eclectic. I think the Pop scene is still pretty small but Chicago does have an amazing R&B/Soul scene which my music falls into as well. I've been hiding out in AZ with some family during the pandemic so a lot of my collaborations have been digital but I still do visit Chicago to get work done because my network is stronger out here.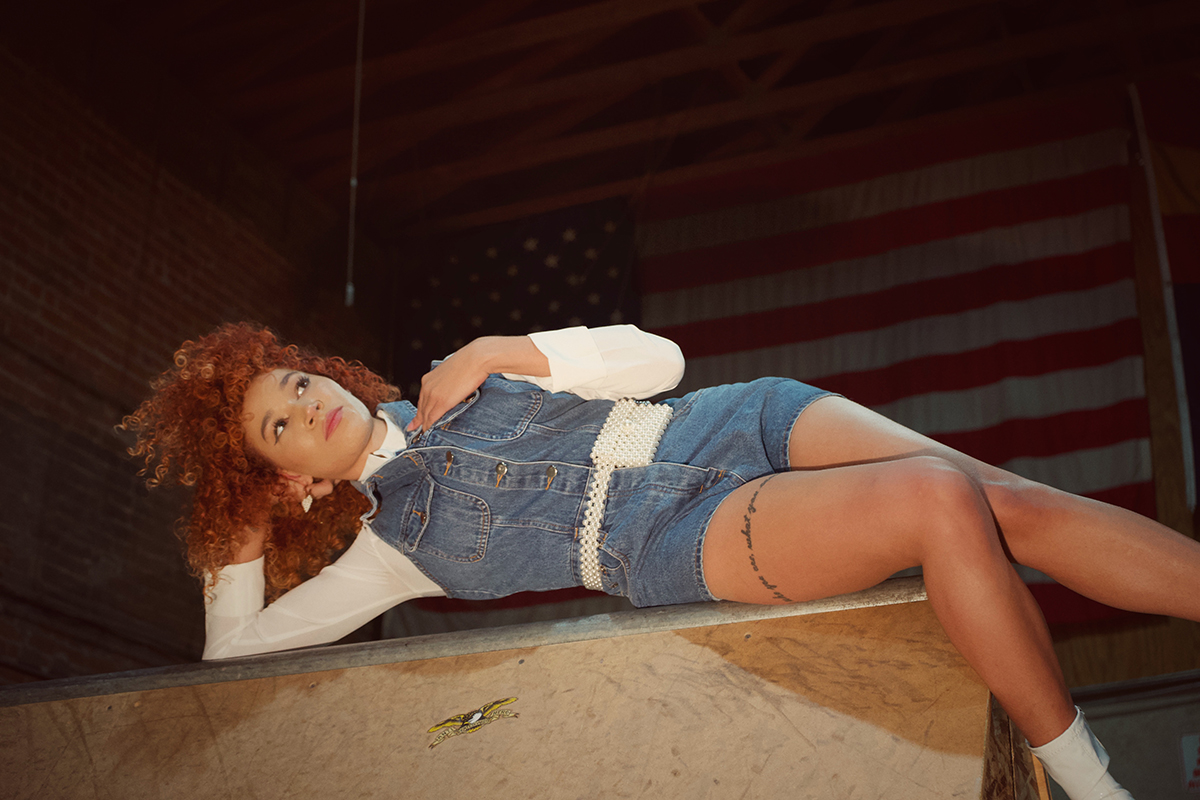 VNG: Writing songs since you were a child to being involved in the visual and mixing process of your EP, what other aspects of the music business do you want to learn more about?
qm: I've recently started producing more of my own music, which has been AMAZING. It has allowed me to be more experimental in my sound which has led me to being able to start to shape a sonic palette that I feel authentically represents me and where I'm headed. As I've shot a handful of music videos the past year, I'm also interested in building the creatives behind videos for other artists.
VNG: Nice. Having moved around to different parts of the country, what makes Chicago, in the normal times, the right spot at this point of your career? 
qm: I actually have plans to migrate…again lol. I'm pretty nomadic but I feel that Chicago is my home base because it shaped me not only as an artist, but as a person. I feel like I really came into my own in this city and will always love it!
VNG: Do you think you'll move again?
qm: I'm torn currently! I'm keeping my options open between LA and NYC. I have networks in both places so I'm keeping an eye out for a sign of which would be better. It might come down to a coin flip, who knows!
VNG: Growing up, what records influenced your sound, and what artists do you currently enjoy listening to?
qm: Growing up, I was all about Pop and R&B but also lived in a conservative household where Gospel and Christian were a constant. Growing up, I loved artists like Alicia Keys, Beyonce, Kirk Franklin, Britney Spears, Kesha, Lana del Rey. More recently, I've been listening to these artists on repeat: Nilufer Yanya, Glass Animals, Claire Laffut, Yseult, and Charlotte Cardin.
VNG: Great list! Any final thoughts you want to give readers? 
qm: 90-Day Fiancé is the best reality TV Show. TLC is unstoppable.
VNG: Haha! Awesome, thank you for your time!