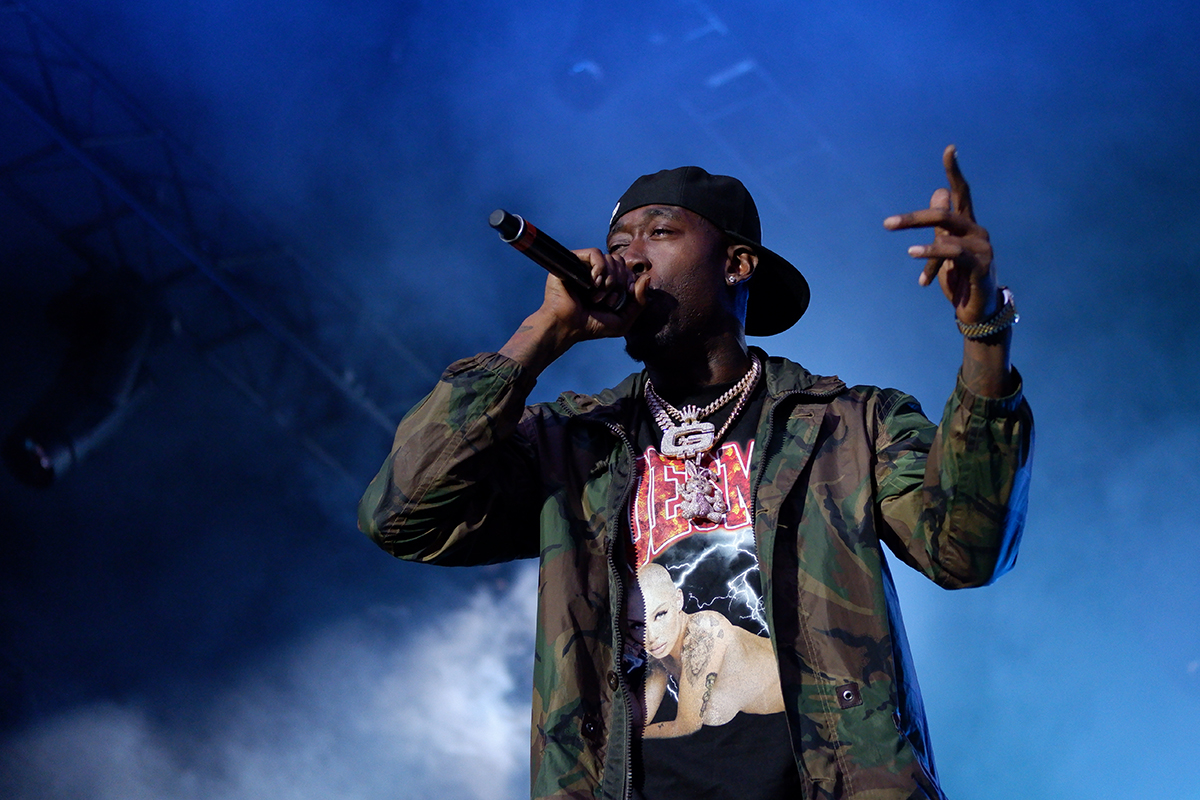 Festival d'été de Québec, or FEQ, took over the center of the city for 12 full days of musical programming this July. Hundreds of thousands of people descended on Québec from across Canada and the globe, some for a day, some for a handful of shows. Throughout all 12 days, five stages (2 stages in one park and 3 separate) hosted a wealth of musical talent across multiple genres, decades, and geographical origins. 
With the main stage stretching across the historical battlefield of Planes of Abraham and most others a short walk away the concertgoers could easily visit multiple venues on the same day but sadly were always at risk of getting rained out; luckily during our 3-day visit that only happened twice. Event organizers clearly had a plan in place for such a situation and were very efficient in evacuating the grounds during thunderstorms and then promptly letting people back in and firing up the equipment. Needless to say, a few acts' sets got affected by the rainfall but such is the sacrifice with outdoor events.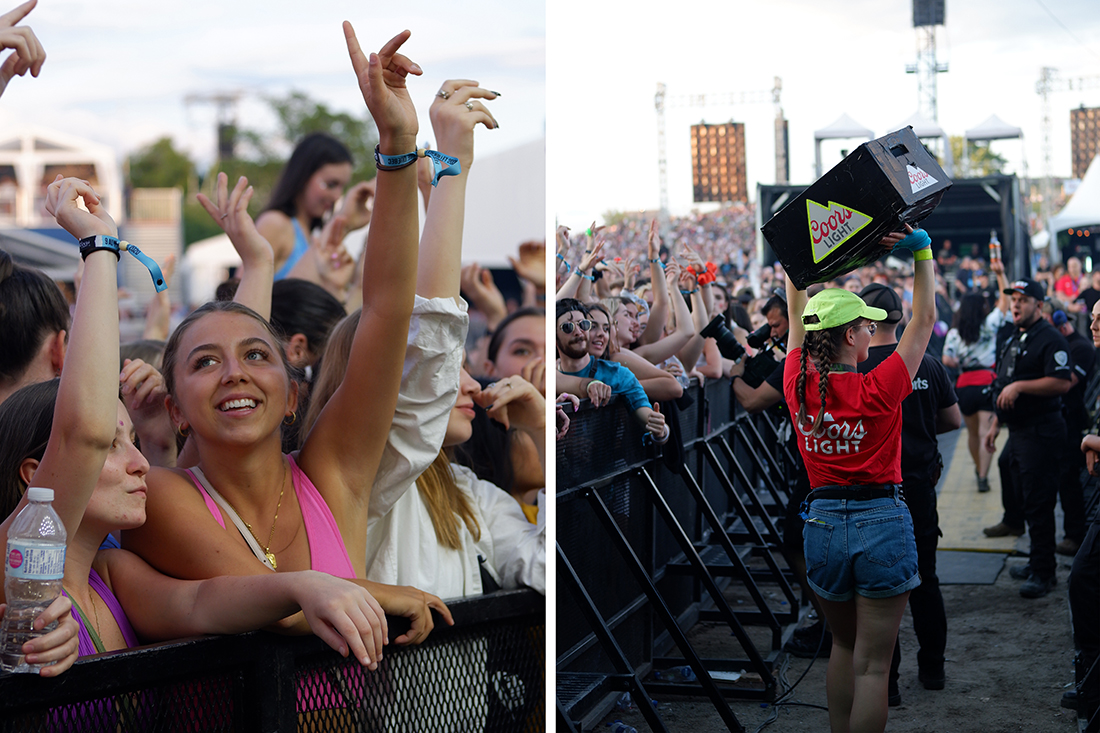 The main stage, being as large as it was, was catered by efficient on-the-move staff carrying beers and straight-up liquor bottle shots minimizing movement and bar lineups. The excited crowds at the front had very little opportunity to get out so this type of "table-service" was very welcomed as people purchased 6-packs of Coors Light or quick shots of Bacardi rum. Security guards in the photo pits were always paying a close eye on the tightly packed fans, handing them water and promptly pulling out anyone who might look slightly unwell.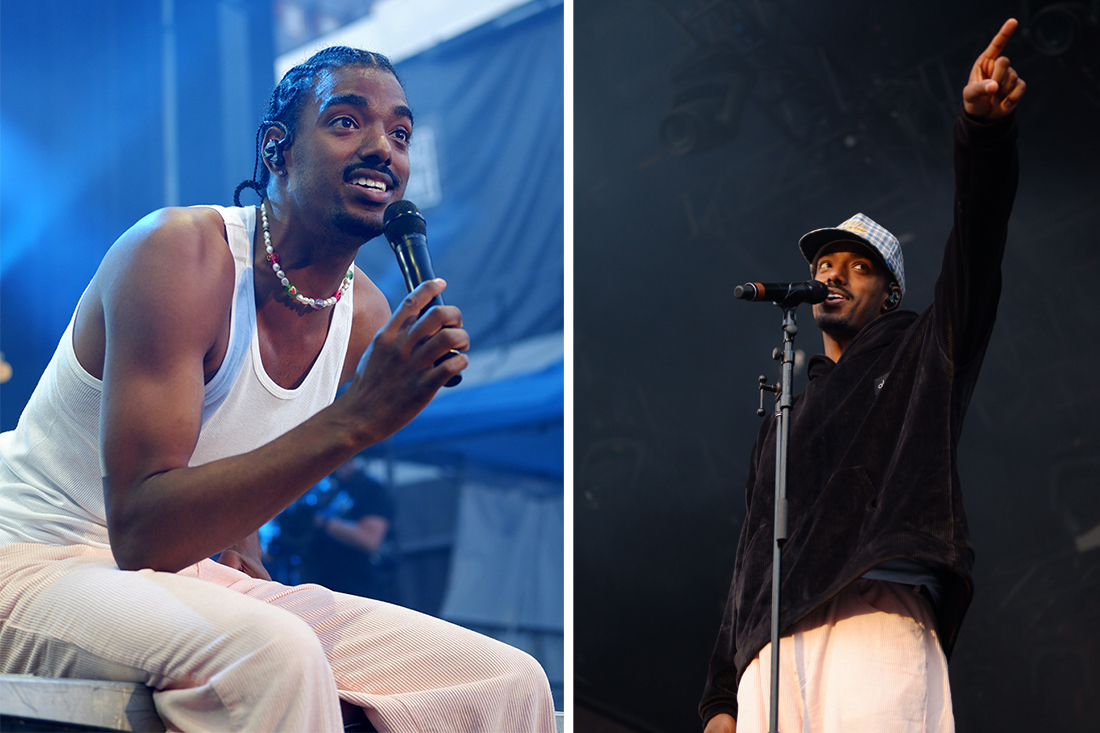 Since the viral TikTok debut of "Stuck in the Middle" Tai Verdes has been taking the musical world by storm playing major festivals across North America and receiving praise from publications like Rolling Stone, Billboard, and Lyrical Lemonade. Tai Verdes is known for his positivity-laced tracks and that infectious positivity carries through to his live performances just the same. Playing an 8:00 pm set to a full crowd he kept encouraging us to get loud and wild, demanding that everyone in the crowd gets their hands up, even those far in the back. Verdes continually interacted with the fans between chart-topping hits like "A-O-K," "Happy Til It Hurts," and "LAst dAy oN EaRTh". The most involved sing-along naturally happened during "Stuck In The Middle" – a song describing the all too familiar struggles of young love and dating: 'But friends turn into sleepovers / And sleepovers turn into love / Love turns into jealousy / And now we both fucked up'.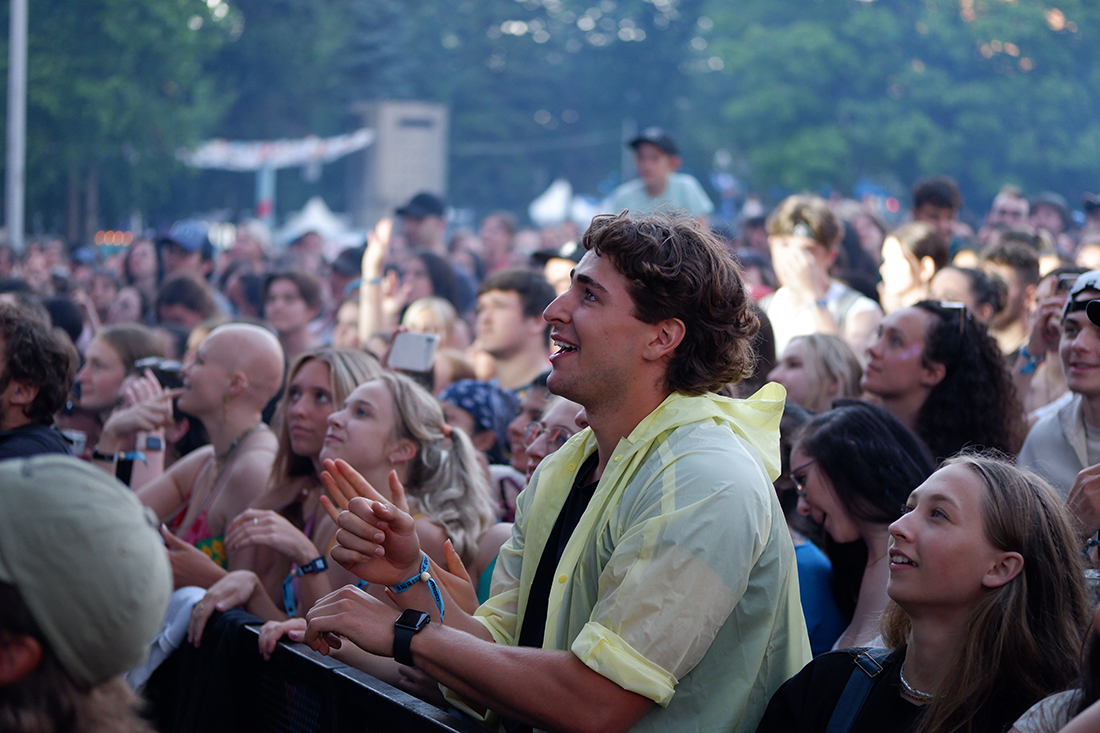 Tai Verdes crowd also came through for Young M.A who crushed the music charts with her quadruple-platinum hit single "Ooouuu" in 2017, she is still surfing that wave. We, of course, got to hear the track today with an open mosh pit and collective energy busting at the seams. But no event in Québec is complete without an appearance of a local rap celebrity and tonight we got to see Loud. Born Simon Cliche Trudeau, Loud is a hometown hero and his dedicated fanbase always comes through strong. Dressed like a safari guide and accompanied by a great DJ Loud took us through his career highlights with songs from his first solo EP New Phone to the latest release Aucune Promesse. Naturally, a handful of guests (Francis Belleau, 2Faces, 20some, Rymz, Lary Kidd) joined Loud on stage for a few collaborative tracks and a tribute to the late Karim Ouellet.
One of the most anticipated rap sets for the week was Freddie Gibbs. Arriving a bit late due to issues at the customs Gibbs entered the stage with a smile and a token "Fuck police!" shoutout, which became an ongoing thread statement between tracks and verses. From day one this excited crowd chanted the soccer anthem when in anticipation (in perfect sync I might add) so naturally they greeted Gibbs with "Olé, Olé, Olé" – Gibbs was taken aback by this behavior but embraced the confusion with a callback (laughingly asking people to shut up) before heading into his next track. Often leaning into a cappella Gibbs brought to his fans tracks from  Piñata, You Only Lie 2wice, and Freddie. "I've been doing this shit for a long time" he grinned looking out at the crowd. Close to the end due to a thunderous rainfall Gibbs had to leave the stage a bit abruptly, therefore, becoming the rapper to close this evening rendering Lil Tecca's set canceled by the weather.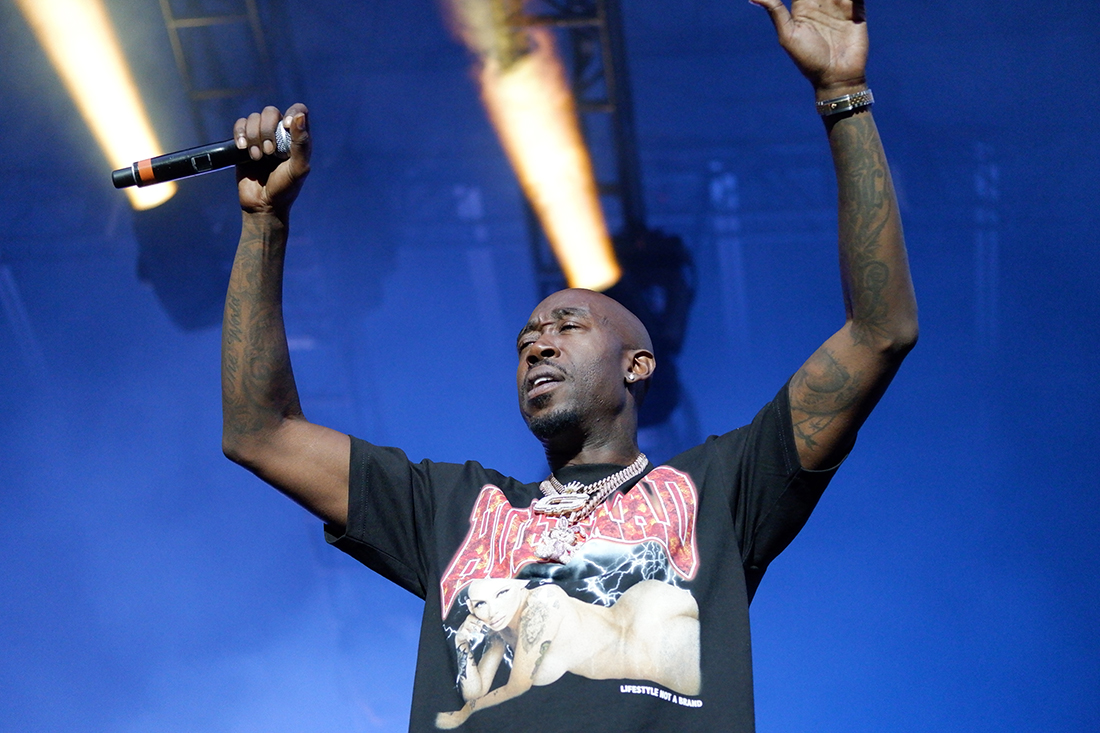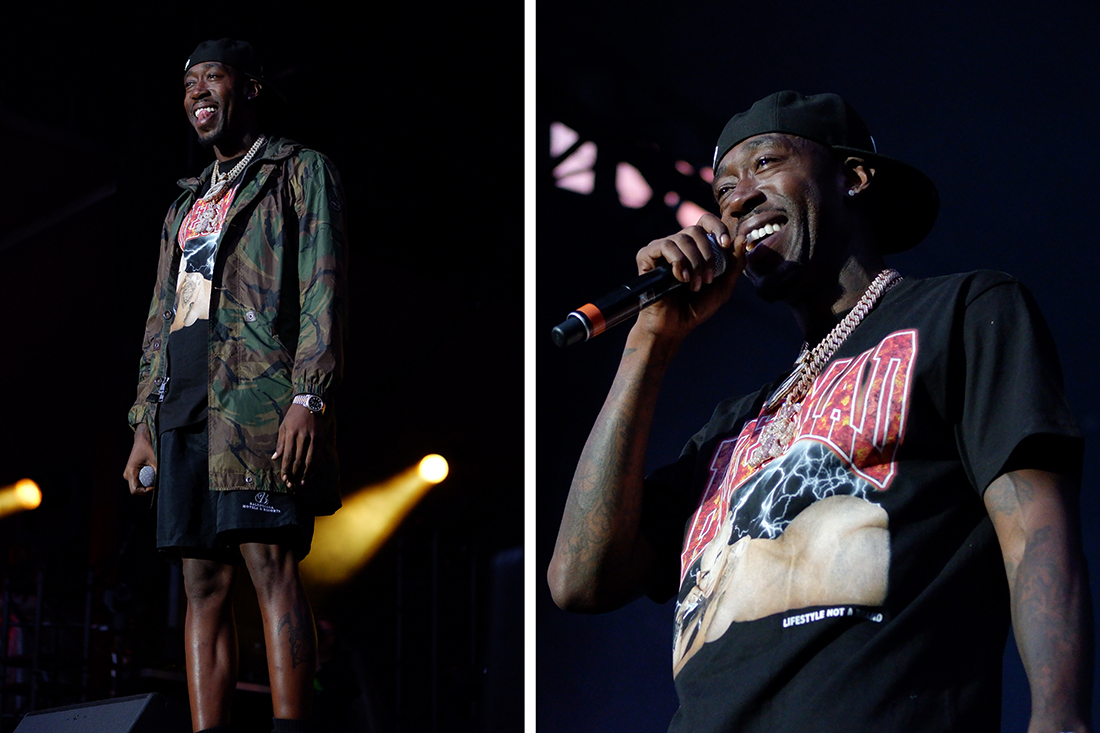 Sometime mid-day as the main festival gates opened the stage was being prepared for the Québec veteran electronic producer Pascal Asselin, better known by his stage name Millimetrik. With nearly a decade-long music career Millimetrik has a lot to show for himself and continually grows and evolves as an artist. One thing, however, that stays constant is the vibrant energy of all his music brought to life by drums during live performances. His latest record, Sun-Drenched, is a summary take on a blend of house, disco, and soul. This also just might be one of the most collaborative records Pascal has produced thus far showcasing the voices of Tire Le Coyote, Liana Bureau, Dominic Pelletier, Valérie Clio, as well as Mel Lancet. Dominic Pelletier (vocalist from New Bleach) and Liana Bureau were both present for today's set, joined on stage by two dancers. At one point Dominic climbed over the barricade and rolled over the crowd all the way back to the stage while continuing to perform his song, inevitably being dropped on the ground closer to the stage but springing back to life in seconds, causing a riot of a laugh for those who saw it. It was an engaging and entertaining set to watch and an amazing way to start the day. Interview with Millimetrik to come shortly as well, stay tuned.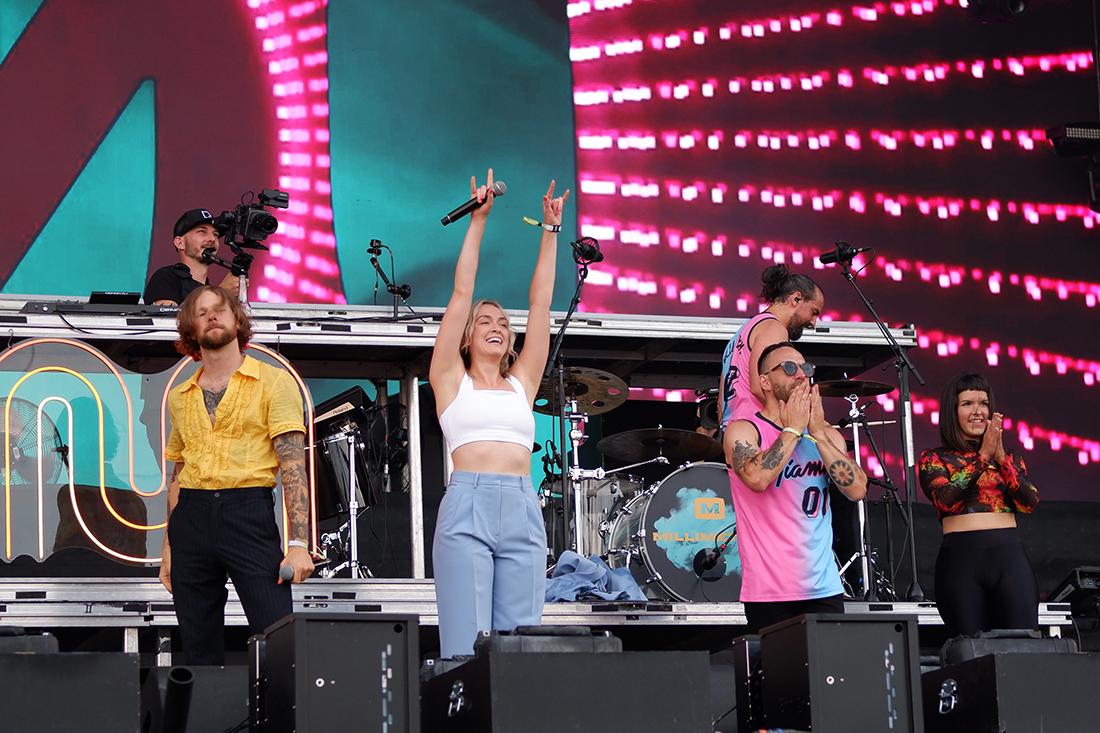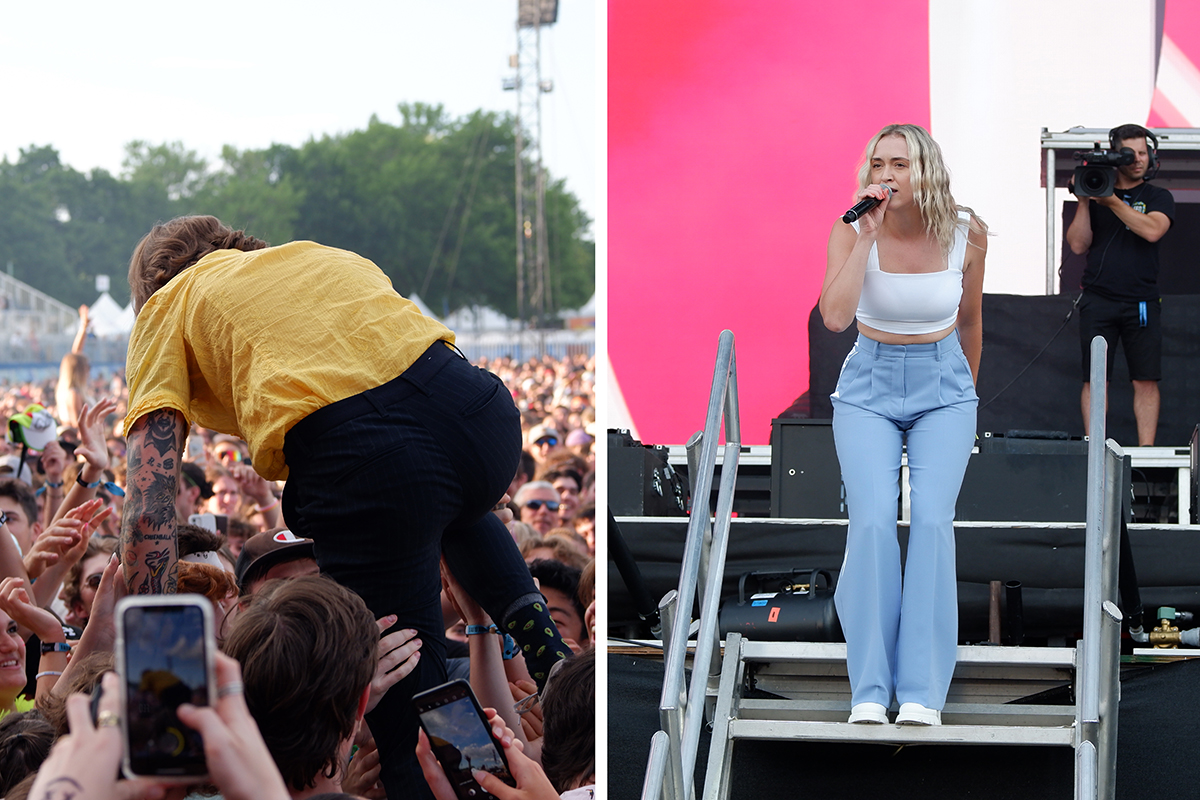 On July 13th many people came into the city exclusively to see Marshmello (aka Christopher Comstock) at Planes of Abraham. Geared up in branded t-shirts, hoodies, and masks people of all ages packed the venue in anticipation. Performing his entire set solo Marshmello was far and away behind his giant DJ setup. Luckily that 'desk' also served as a second stage on which he would occasionally hop up to take a stroll and interact with the fans, holding up a hand to his marshmallow head as if requesting feedback (which he obviously received in bulk). The pyrotechnics added an exciting layer to this showcase causing a loud stir through the park every time the steamy jets went off. Marshmello played a range of original solo tracks (mostly from Shockwave) as well as a few well-known collaborations like "Here With Me" feat Chvrches and "Numb" feat Khalid eventually wrapping up his set with "Happier".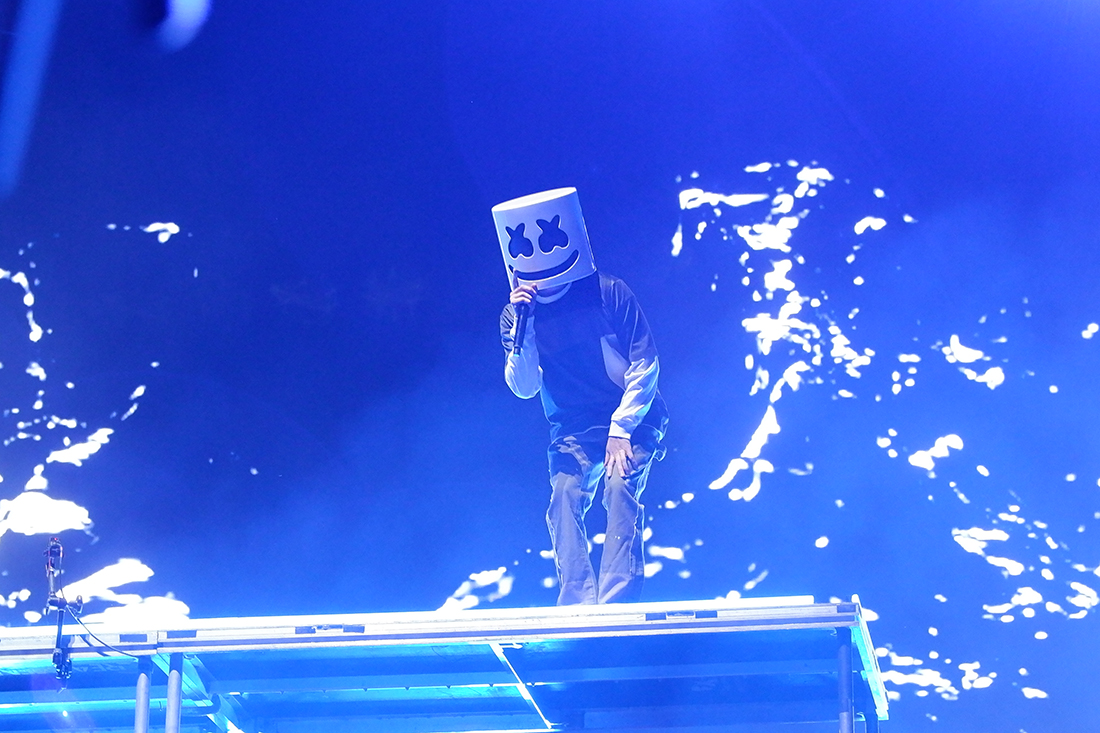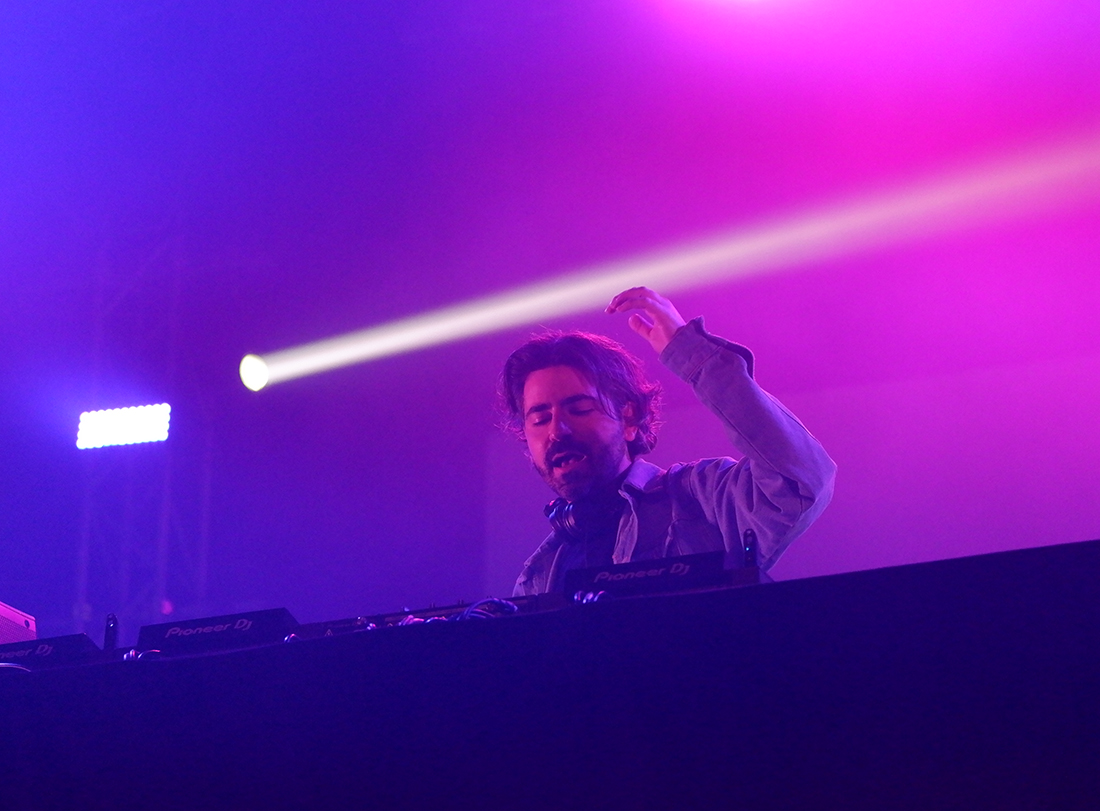 The Armoury was home for the FEQ late-night extras including a memorable showcase by multi-platinum DJ/producer Felix Cartal. It was a bit of a slow start but when Cartal got going the party also took off. His latest LP  release, Expensive Sounds For Nice People, has carved out a niche within the electronic music genre exploring love, loss, and heartbreak in a rather upbeat manner and his signature indie-tinged house. Late-night FEQ attendees got to dance to the tracks like "Over It," "The life," "Worry" (from Next Session), and a remix of Euphoria's "Still Don't Know My Name". 
Five Alarm Funk also made an appearance for a late-night special at The Armoury, taking over the tiny stage with a full band. Their all-encompassing marching band energy filled every corner of the room. With five acclaimed albums under their belt, this 8-piece band certainly know how to create an environment for a sweaty dance floor. 
After 3 full days of events, with a dash of city exploration, FEQ came to an end for us but continued to surprise and entertain audiences for a few more days. Admittedly 12-days straight is a lot to expect of any music fan but when the time allows, with the festival pass priced well under $200, you could pick and choose events as you wish while continuing regular activities with minimal interruption. Or just dive head first into full programming on select days, like us and many others. To each their own but there is certainly something for everyone.