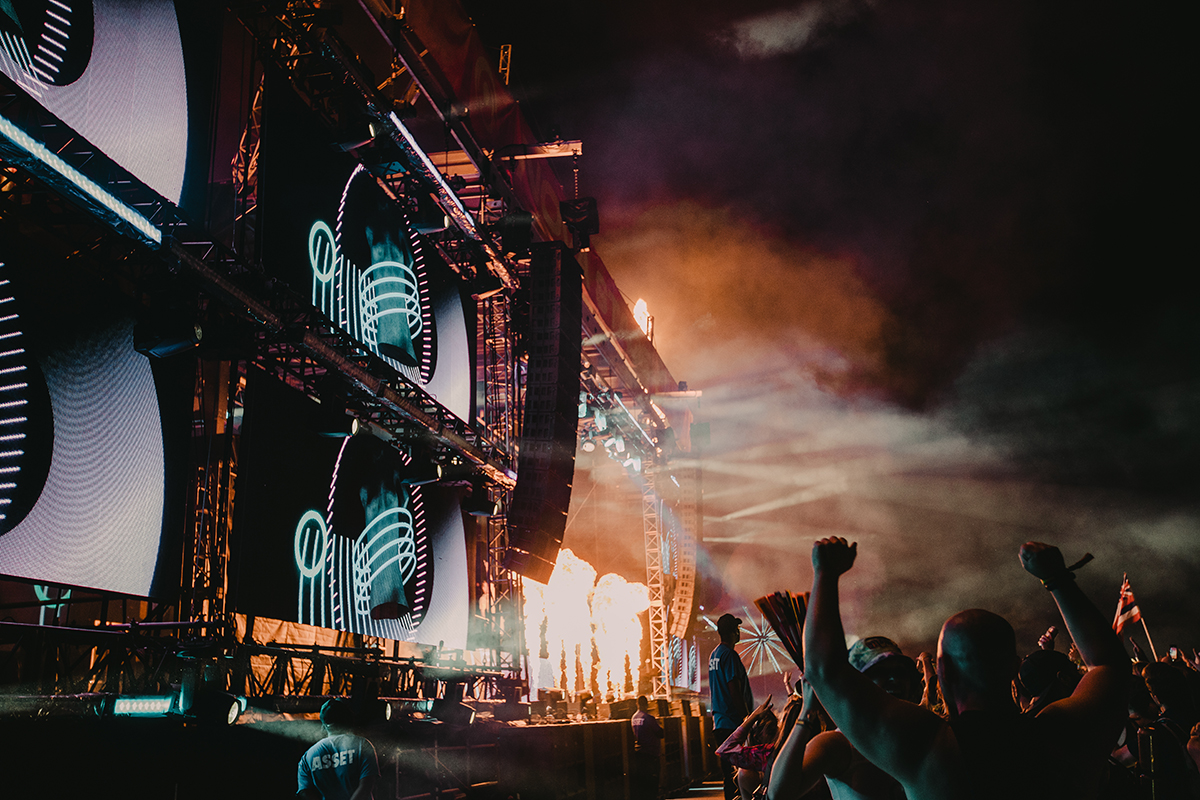 photos by Manny Diaz
One of the best festivals to debut in 2022 was Auris Presents Heatwave Music Festival. Having big-name EDM artists paired with fun art pieces spread throughout the fairgrounds was one the most well-received experiences of the year. Naturally, the announcement of the festival return was filled with excitement. For its sophomore outing, the organizers moved the event to the secluded venue of Northerly Island. It was a fresh take being next to Lake Michigan and enjoying the mixes of some big-name DJs.
The first day was extraordinary as fans marched to the distant venue dressed in their best summer gear. A giant rubber duck greeted attendees upon entry. This enormous figure was not only adorable to take photos with, but used as a beacon to locate friends when groups split up. There was also a series of breathtaking trailers decked out by talented local artists.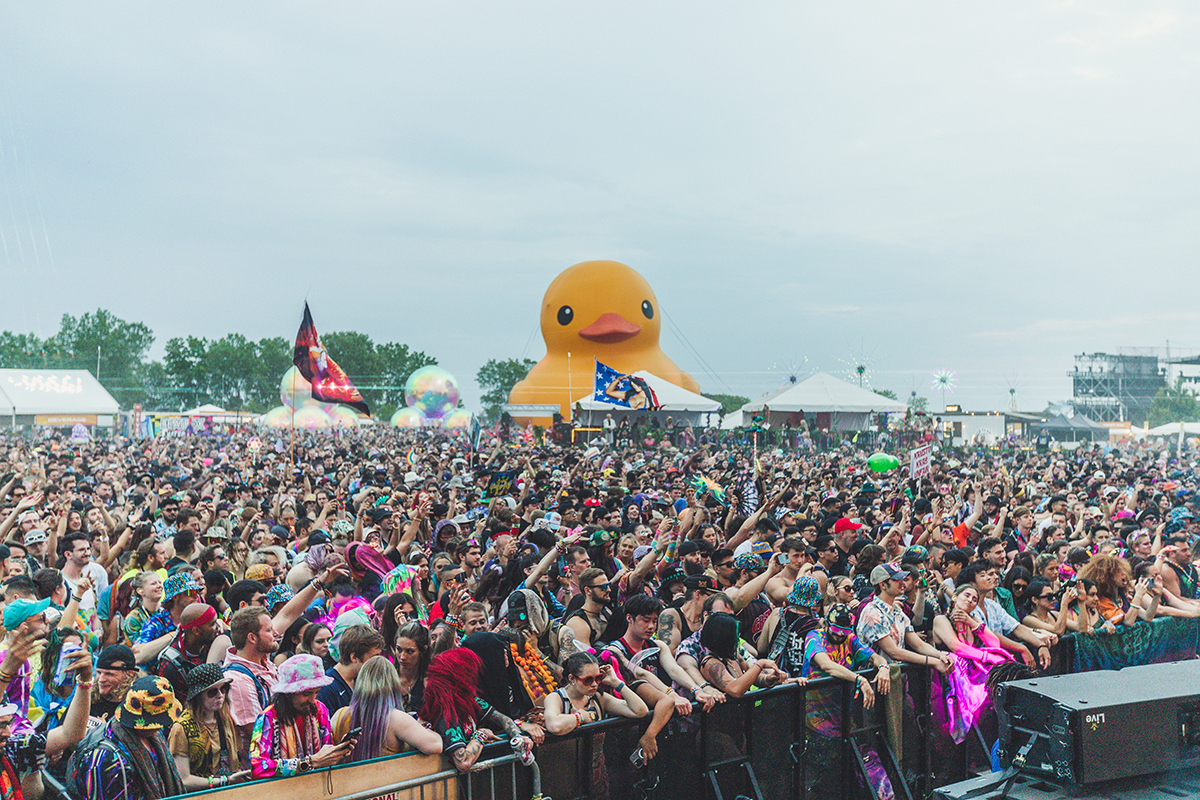 After exploring the food options and scoping out the merchandise stands, people swarmed the Rising Stage to see DanceLoud. The Chicago-based duo, DJ Kristen Sanchez and drummer Desereé Fawn, was a unique standout showcase. The ladies first met attending Columbia College where they learned that Sanchez's hip-hop scratches blended well with Fawn's jazzy percussion style. After their set, DanceLoud was nice enough to give Quip a tour of their renovated traveling van and let us sample their sour ales drink in collaboration with local restaurant Estrella Negra.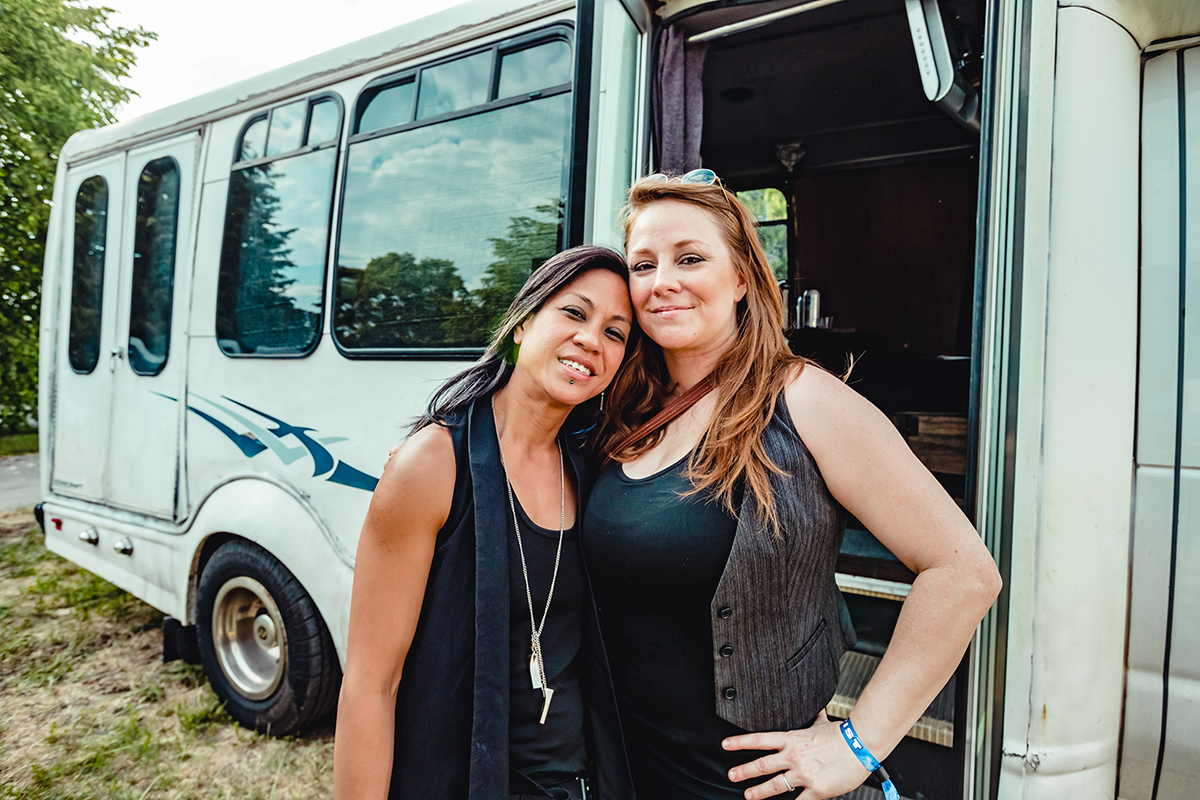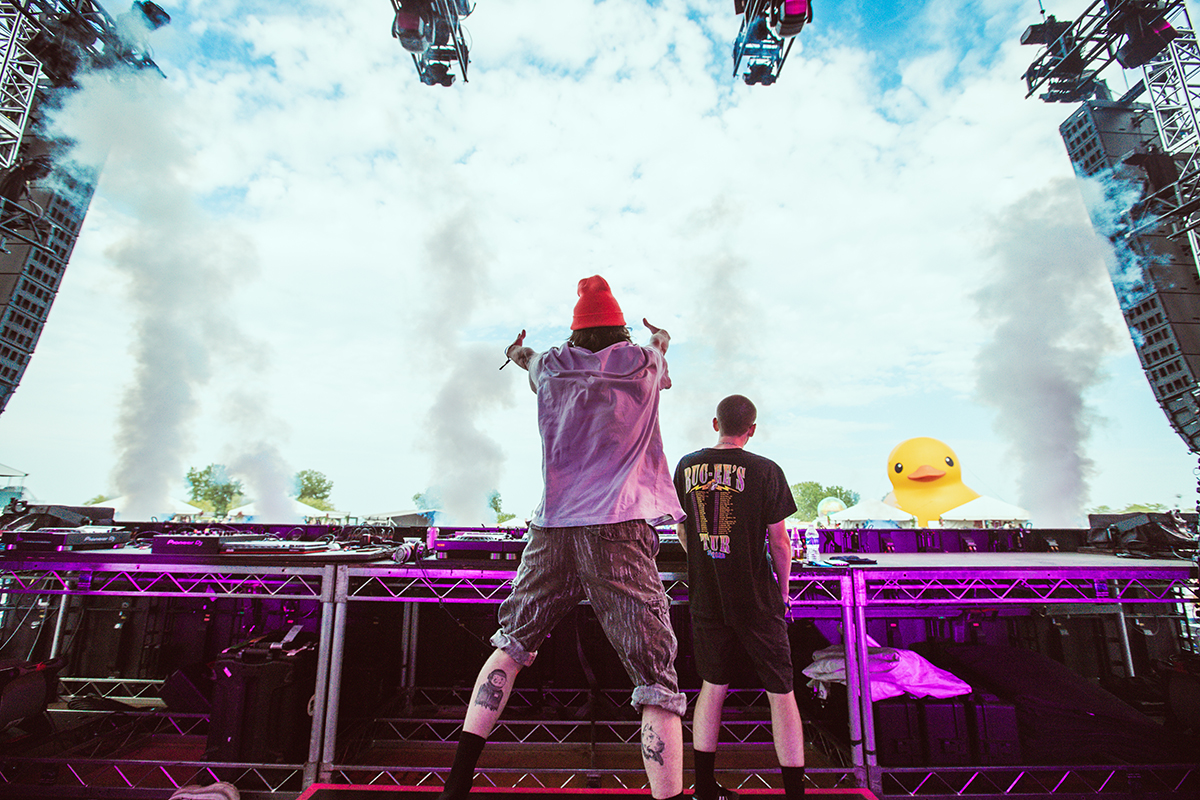 Luna Stage is where many stayed planted to watch a slew of big-name artists back to back. Eazybaked [image above] got the crowd popping with their gritty, dirty bass tunes. As the name suggested, their tunes bring the wubbs out making it completely stoner-friendly. Eazybaked played mixes from their Intertwined album keeping things mellow for the relaxed fans.
LSDream came on next which really amped things up. His psychedelic style took us to outer space with his alien-themed. He got the crowd rowdy with his remix of Genuwine's "Pony". LSDream ended the set with a positive message: "This is all about love. Being present. Put your feet to the ground and breathe. We're all one"  he said to the crowd before wrapping things up with "High Vibrations".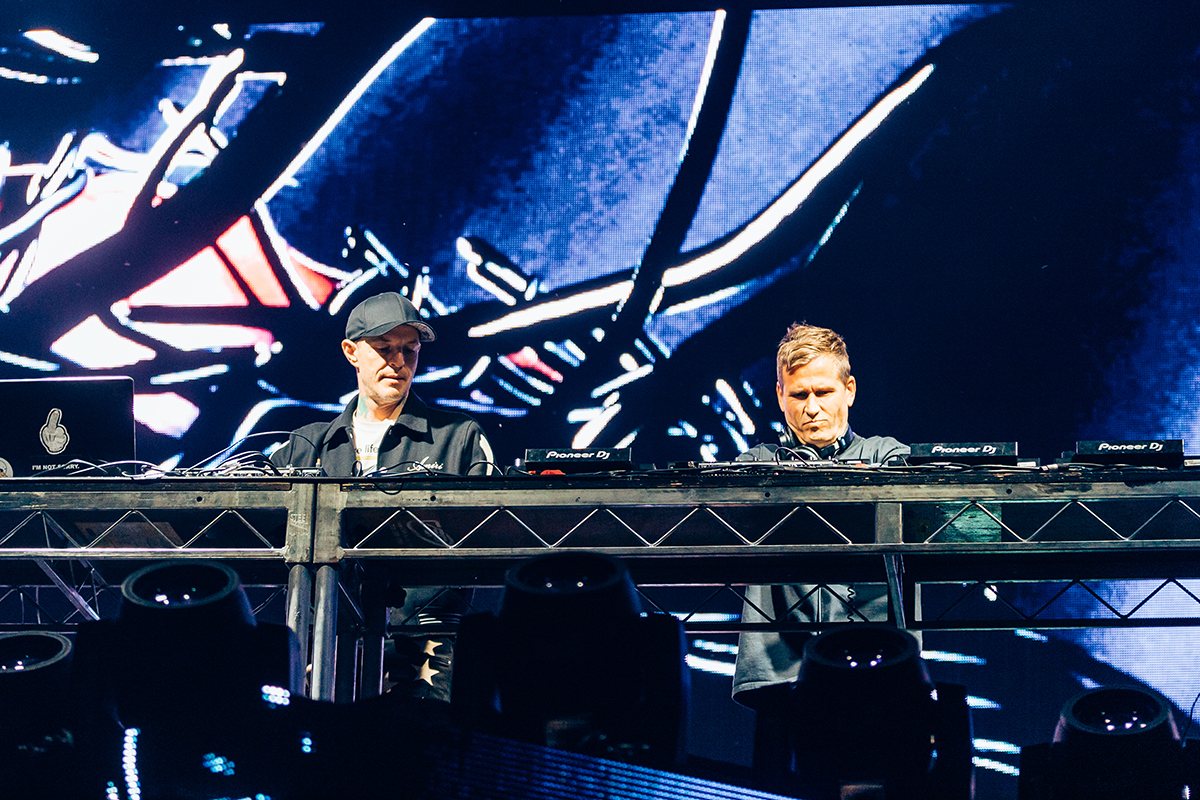 Fans had the hardest decision when choosing how to end their first night: Kx5 [images above] or GRiZ. Both are heavy hitters and well-respected in the EDM scene. The legendary producers Deadmau5 and Kaskade were also something you didn't want to miss. Kx5 is riding high with the release of their debut album and their club-centric turns definitely got the ravers going wild all through the night. If you're more into the heavier bass and jazzy tunes then GRiZ was the place to be. Bouncing back and forth from DJing to saxophone and rap solos, GRiZ's set had a bit of everything. Of course, if you did miss either set you could hit up one of their after-parties but it getting in would have been a miracle.
Day two, however, was a complete 180. The weather drastically dropped from 85º to 55º. The sun went away and in its place were dark gray clouds leading to persistent rainfall throughout the day. Being next to Lake Michigan didn't help matters either and winds chills kept blowing by. Yet the fans marched forward in the freezing winds hoping Heatwave's lineup could warm them up. Fortunately, Elephante was there ready for the task.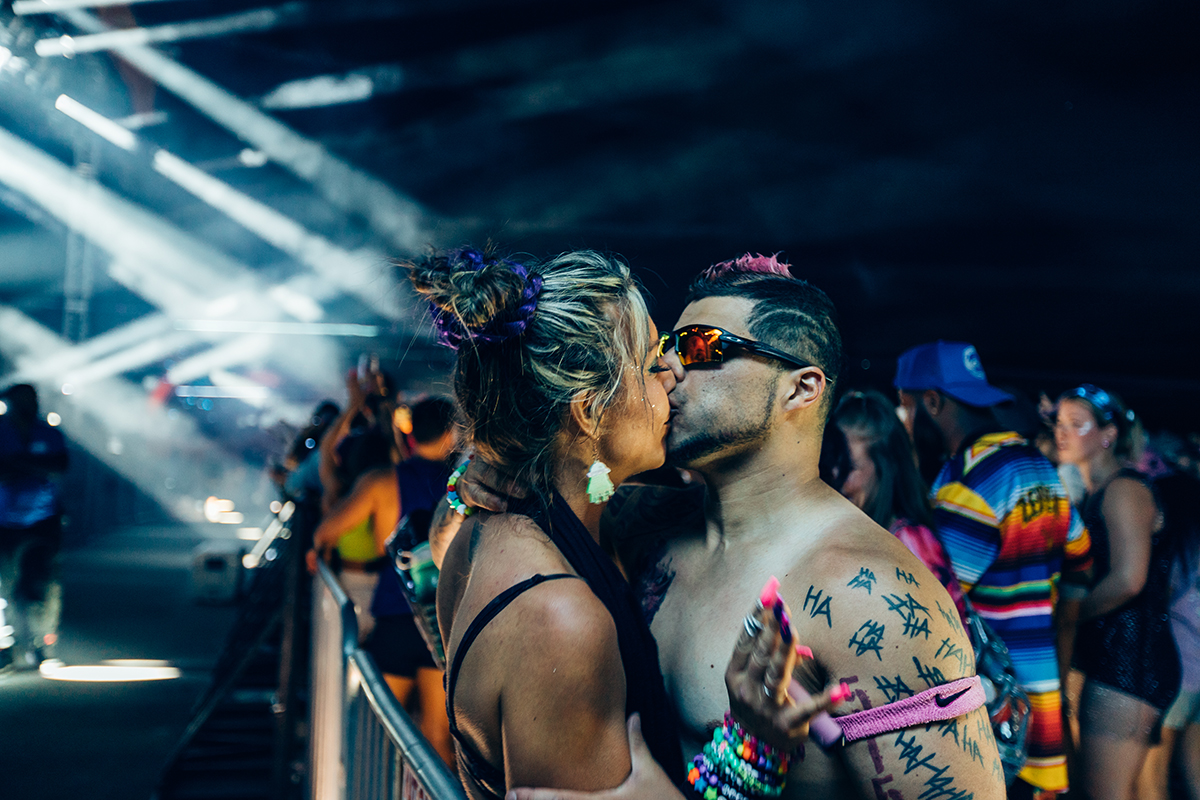 Elephante immediately lit up the crowd with "Plans". The track had a guitar solo during the breakdown of the song, a great showcase of his versatility. He continued to perform tracks off his debut album I Am theElephante and Glass Mansion with songs like "Dynasty," "Starbright," and "Otherside" keeping the crowd engaged in their soggy hoodies.
For many attendees, the reason for this quest was of course Tiësto. Honestly, no other DJ could close out the event or make folks forget their troubles quite like Tiësto. The legendary producer had everybody moving along to "The Business" before reviving things up into the next gear with "Lay Low". He continued to shake things up with his tracks "Red Lights" transitioning into "Chasing Cars" keeping the energy at a high pace. Tiësto did give us a moment to breathe with "I'll Take You High". But the excitement couldn't be contained with pyro, fireworks, and elaborate light show beaming from the Nova Stage.
Overall Auris Presents team did a terrific job with Heatwave. It was no easy task to follow the event that was beloved last year yet they managed to pull it off. The change of scenery was a nice touch as it took over a space that other organizers rarely use.