This was a big night for History, the kind that invited a fairly varied crowd. Fans of Earl Sweatshirt are not always also fans of Action Bronson, and vice versa, but tonight they shared the table like a family. These people may have been fans from the start, but much like the artists themselves, they've grown up.
Earl Sweatshirt came up at a young age alongside Mike G, Syd the Kyd, Left Brain, Tyler, the Creator, Domo Genesis Hodgy Beats, and Jasper Dolphin who at the time were known as Odd Future rap collective (O.F.). When the crew blew up with their video "Earl" he was only 16 and that was a lot of attention to ravel in. Some quiet time and a handful of rumors later Earl is in his late 20s, a father, and a solo career performer.
His latest LP, Sick!, is a fresh start to his decade anniversary in the world of music. A lot of "life" went into this album, he told Rolling Stone, and his young son is a part of that influence. Earl has matured and when we saw him take the stage at Toronto's History this May we saw a whole new man. This Earl was serious, more pronounced, in tight tune with his DJ, and thankful for all his blessings.
"Toronto, make some fucking noise for yourself, did you know that you're beautiful, did you know that I love you?" The crowd went wild.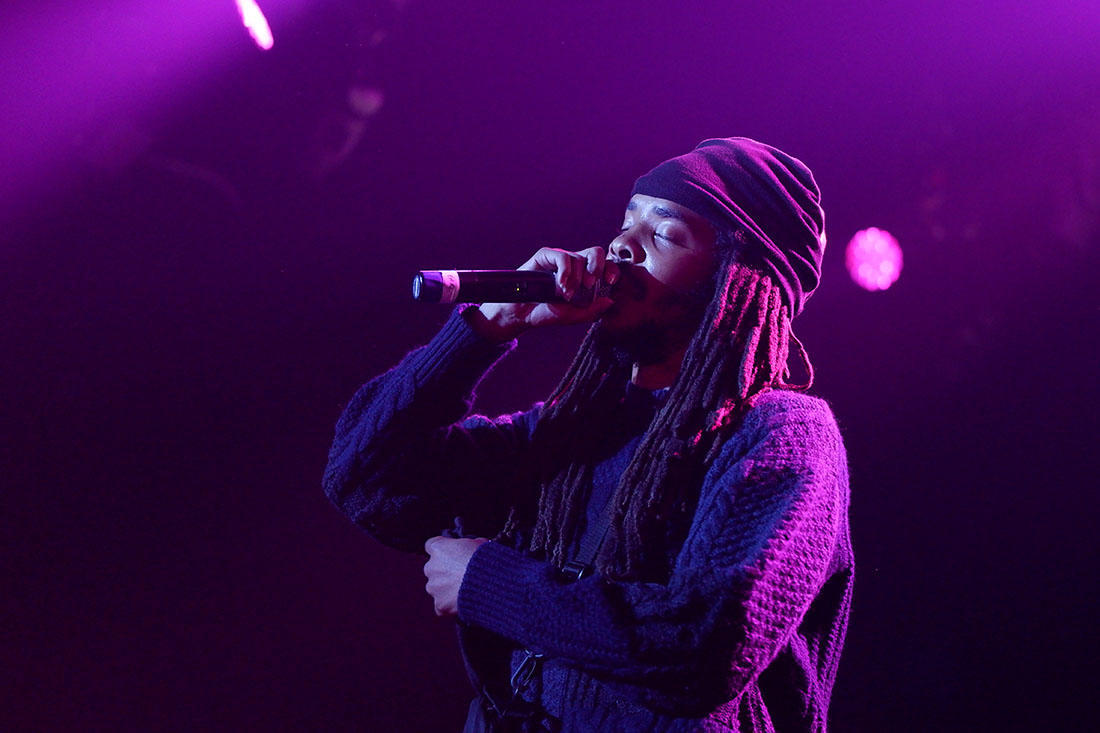 For nearly an hour Earl Sweatshirt, equipped with a towel (the most useful tool in the universe, iykyk), paced around the stage, speaking to the crowd, making small banter with his stage partner, who it's worth mentioning, was masterfully mixing in throwbacks and fading track like a true scratch DJ. Naturally, we got to hear most of the tracks from Sick! ("2010," "Lye") mixed in with his 2018 release Some Tap Songs ("Shuttered Dreams," "Riot!").
Action Bronson (born Ariyan Arslani) took the stage shortly after. The massive background screen filled with visuals of dolphins, crocodiles, and occasionally horses. But dolphins, naturally, were the start of this show, however pixelated. A quick Google search will list pages and pages of food articles and stories about Arslani's phenomenal fitness journey, I guess that tells a lot about our current priorities as a society. In the music world of Action Bronson, however, the big news is Cocodrillo Turbo, his latest 10-track release, an album naturally also themed after a majestic (yet ferocious) animal. Pitchfork called this record a "hallucinatory, fuzzed-out journey into the wilderness," and you know what, yeah, okay.
"I first came up with this album while in the water. I've spent many lifetimes in the water. I'm just a water man. I was born in the water, I'm a water sign" – Bronson shared in the album announcement press release. A lot of this album is about water, but then again, nature is a prominent theme in Bronson's discography.
This was the most crowded photo pit I've been in since before the rona, but everyone was happy to be here, politely navigating the tight space, chasing Bronson around the stage. Bronson went back and forth between Cocodrillo Turbo, ("Subzero," "Storm of the Century") and Only For Dolphins ("C12H16N2," "Latin Grammys"), taking his time with each track, pausing for effect, listening to the room. Arslani is not the kind of rapper to make the photo pit work hard, he likes to stop, and pose, let his fans take in the moment, soak in the statement he just made with a song. People would cheer loudly while he stands still, panning the room with a squinting eye, occasionally sporting a satisfactory grin. This show was a vibe and we're here for it.
One could say it was an honour to see Bronson perform, he is a workaholic and a man of many projects, so this tour was a special treat for many. Though perhaps a greasy food truck at the end of the night would've been a great thematic bonus.