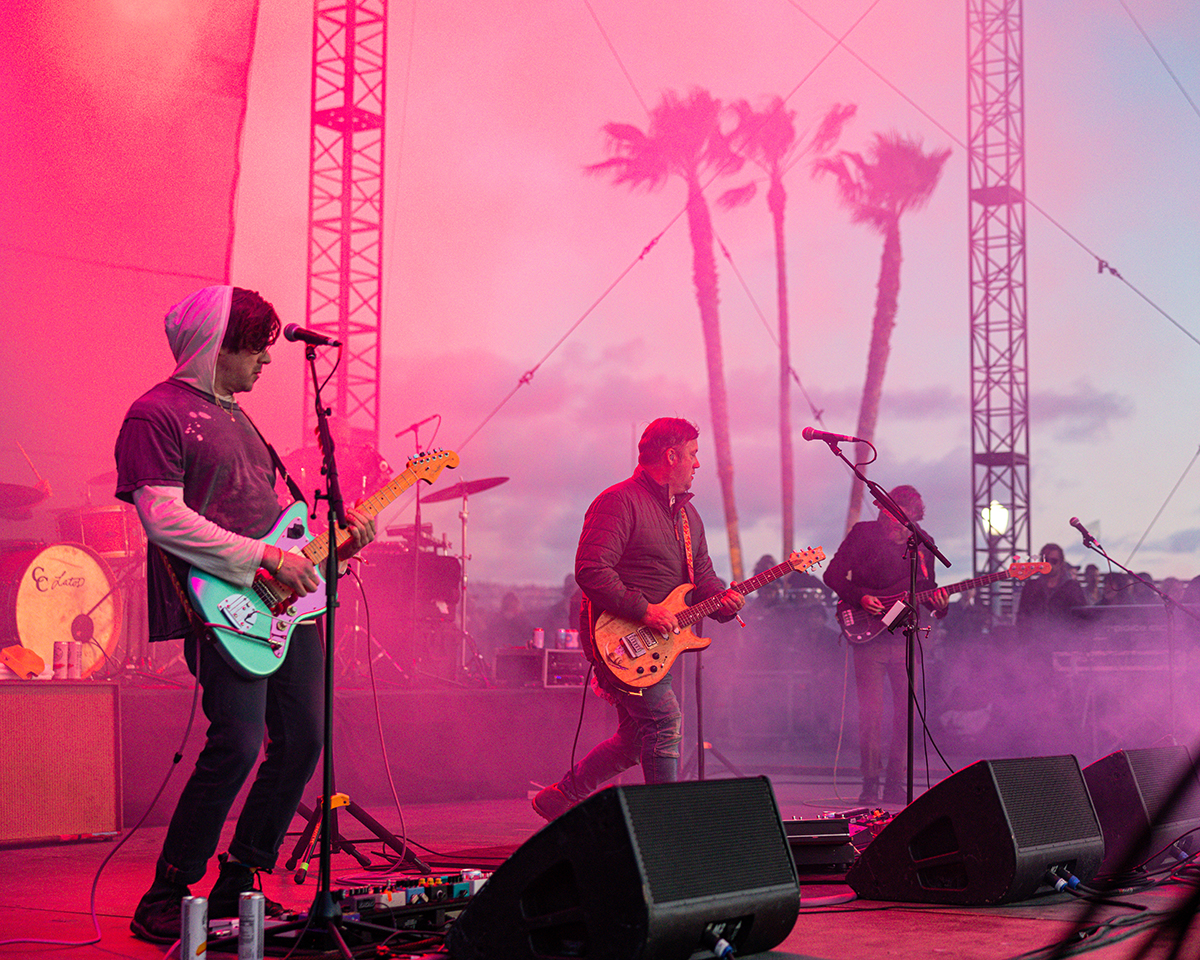 photos by Nathaniel Windisch
It's finally starting to feel like spring in California after a long and record-setting rainfall. Locals have been craving a reason to gather and were excited for BeachLife Music Festival taking over Redondo Beach. A slew of musicians across different eras and genres collected in the sand. The location was perfect with four different stages located within short walking distance.
Rushing toward Redondo, I was excited to see the breathtaking vocalist LP. The artist got the crowd loose and flowing with the euphoric lovemaking track "When We're High". They kept the loving embrace going with "Everyone's Falling in Love", the bluesy "No Witness" and "Strange". LP's voice is as heavenly as it is powerful. Their vocal range is jawing-dropping, putting listeners in a trance of wonderment. LP is also very gifted with the harmonica and whistling. Their chirps echoed across the sandy LOWTIDE stage. Having briefly met LP at Lollapalooza 2021, they graciously ran to hug me when I nervously stuttered hello and we talked for several minutes about life.
A newer band gaining some stream was the pop-punk band The Foxies. They performed at the chill SPEAKEASY stage. The intimate setting allowed the trio to stick to acoustic instruments. Regardless of what kind of instruments they used, The Foxies were able to bring out a punk sound. "Overrated" is the attitude to have in this era; to stop seeking the viral attention that most crave. The crowd felt the vibrant groove of Julia Lauren Bullock of "Deep Sea Diver" as it went with the ocean theme.
Most of the weekend consisted of throwback 90's artists that are from California. I felt like a kid again going to the HIGHTIDE stage to see Sugar Ray. Their songs have just the right amount of nostalgic cheesiness that you'll find me randomly singing to "Someday". No matter who you are though if you grew up in that time you'll definitely be singing along to "Fly" and don't deny it!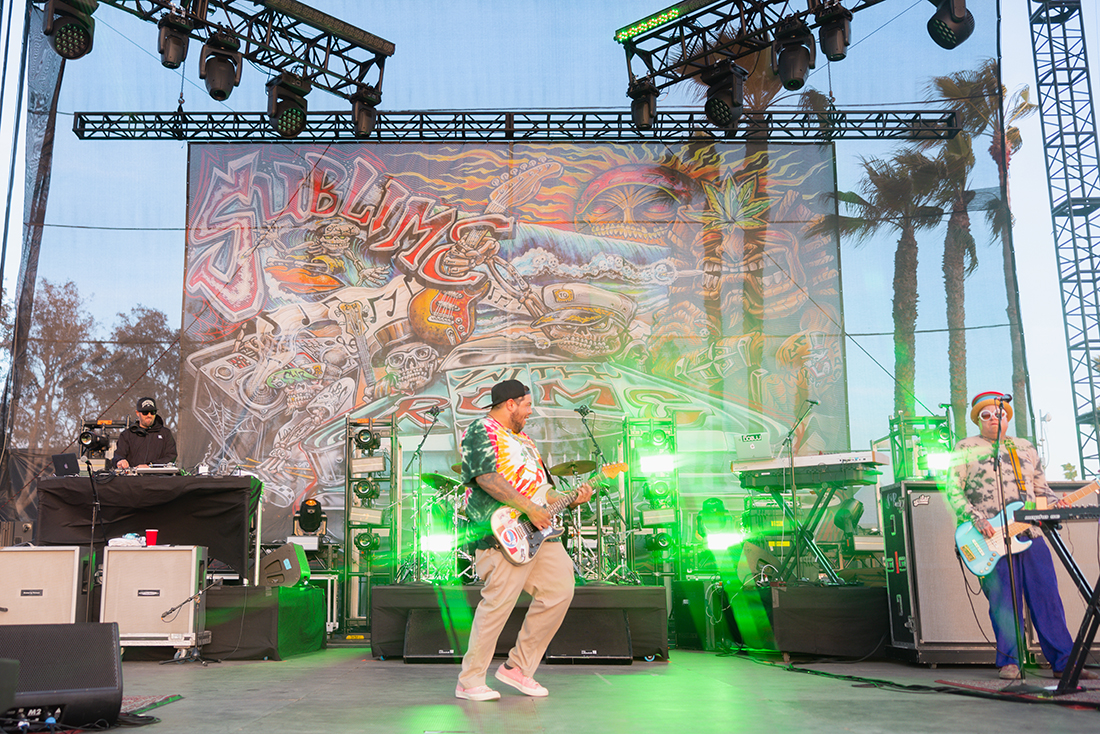 Another popular act that fans were ecstatic to see was Sublime. The Ska icons arrived to thunderous applause from the huge crowd gathered on the beach. It was fitting to have Sublime back on the sandy LOWTIDE stage giving the beach stoners some toasty tunes like "Santeria," "What I Got," and "Smoke Two Joints".
Other great throwback bands that graced the stage were Modest Mouse and The Pixies. Modest Mouse started off their set with a trippy, loose instrumental rendition of "Float On" before switching gears to "Dashboard" and "Lampshades on Fire" before going back to playing the traditional version of "Float On". I wanted to feel more emo and The Pixies provided that with "Gouge Away". They continued to pluck my teenage angst with my favorite track of there's "Hey!" And you know as soon as you hear that echoing howl at the beginning of "Where Is My Mind?" you're in for a great time.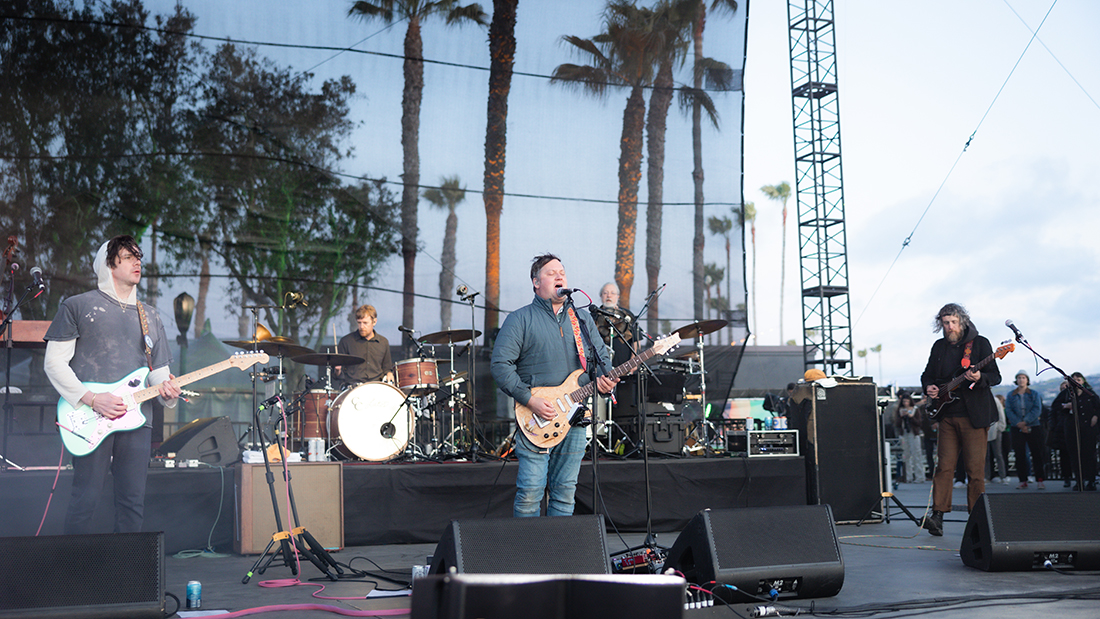 Back at the placed turf stage of HIGHTIDE to see none other than Gwen Stefani. Adorn in a bright yellow tiger print jacket, the Californian singer took over the stage and the crowd. She instantly got the crowd swinging with the poptastic "The Sweet Escape". She then turned back to the oceanic surfer vibe with "Sunday Morning" and "Underneath It All". Gwen had to crowd eating out of the palm of her hands as she had fun interacting with them including bringing a little girl on stage for a hug. She also had the perfect blend of throwbacks from her No Doubt days to the mainstream pop charts. Girl power was in the air with tracks like "Rich Girl" and "Just A Girl" but everyone sang along to "Don't Speak".
Sunday perhaps meant the most to me as I got to see two legendary music catalogs introduced to me by my father live with The Wailers (Bob Marley) and John Fogerty of Creedence Clearwater Revival. Growing up, my dad had Bob Marley's Legend compilation album on cassette that I still own to this day. In fact, I played "Jammin" so much that the audio warped on the tape. I got the next best thing, seeing the remaining band members of The Wailers play the song live. It felt good being in the sand listening to the plethora of reggae jams everyone knows like "3 Little Birds," "One Love," and "Is This Love". Truly felt like a moment of peace and unity.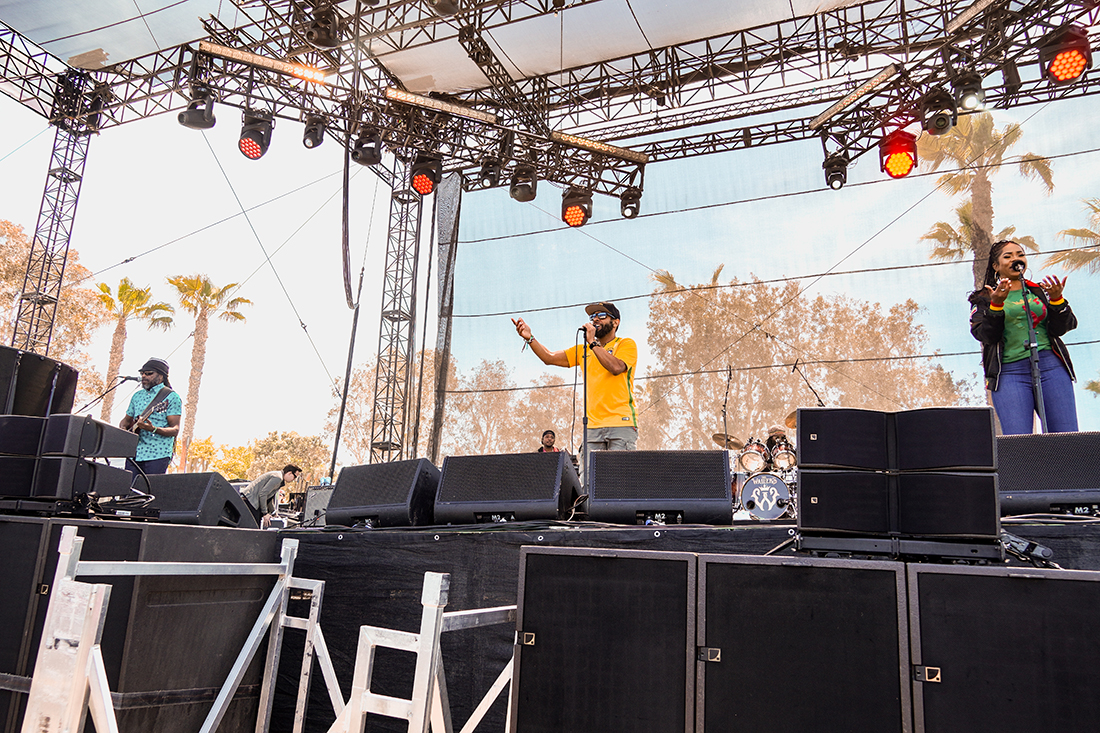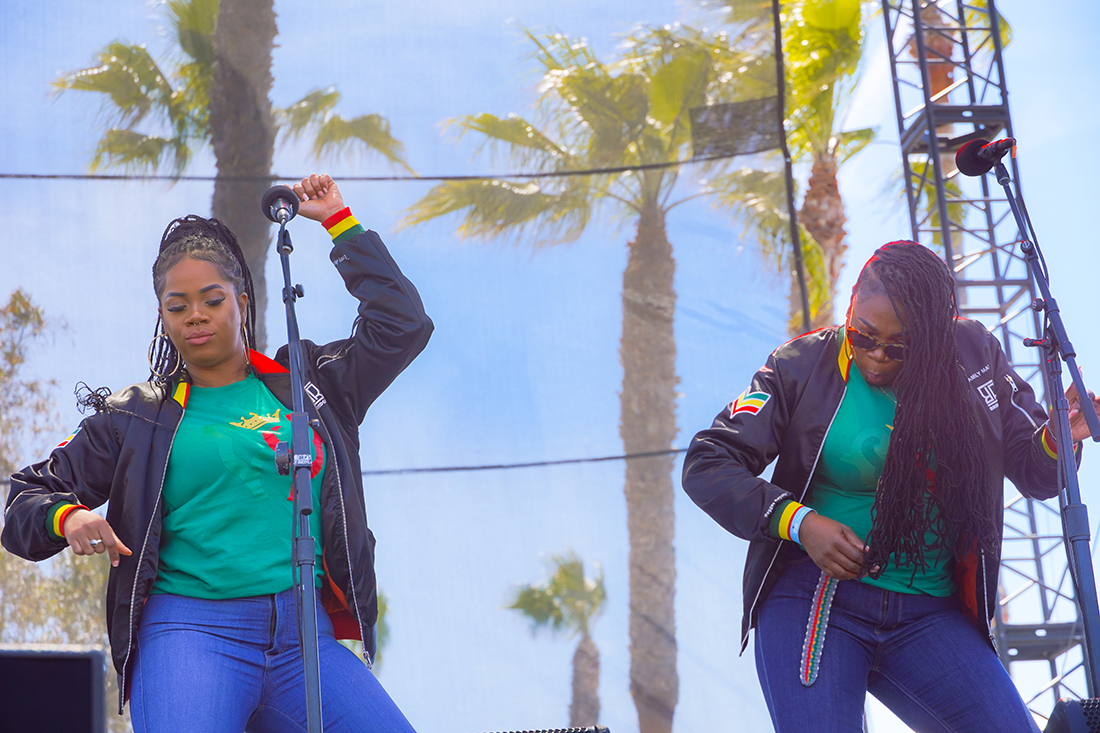 Oh, but good times kept rolling with fellow hippie John Fogerty. No road trip is complete without playing some CCR. Fogerty had recently won the rights to his music catalog after a 50-year battle and BeachLife was his first performance with ownership. He said it was a time for celebration and commemorated the occasion by popping a bottle of champagne on stage. Again giddiness took over when he started off with "Bad Moon Rising". For over an hour, Fogerty played through his collection like "Run Through the Jungle" and "Have You Ever Seen the Rain?" changing guitars a few times including one that matched his blue flannel shirt. His encore ended with "Proud Mary," a song I connected with on my drive out west: 'Left a good job in the city, workin' for the man every night and day. And I never lost one minute of sleepin', worryin' 'bou the things that might have been.'
For most, this was a fun weekend to kick back in the sun. For me, it was a walk down memory lane as I kicked up sand on a beach I've called home. I met some fantastic artists I've idolized for years and made some cool friends with the locals. BeachLife was our lifestyle, a perfect way to end my Californian journey.