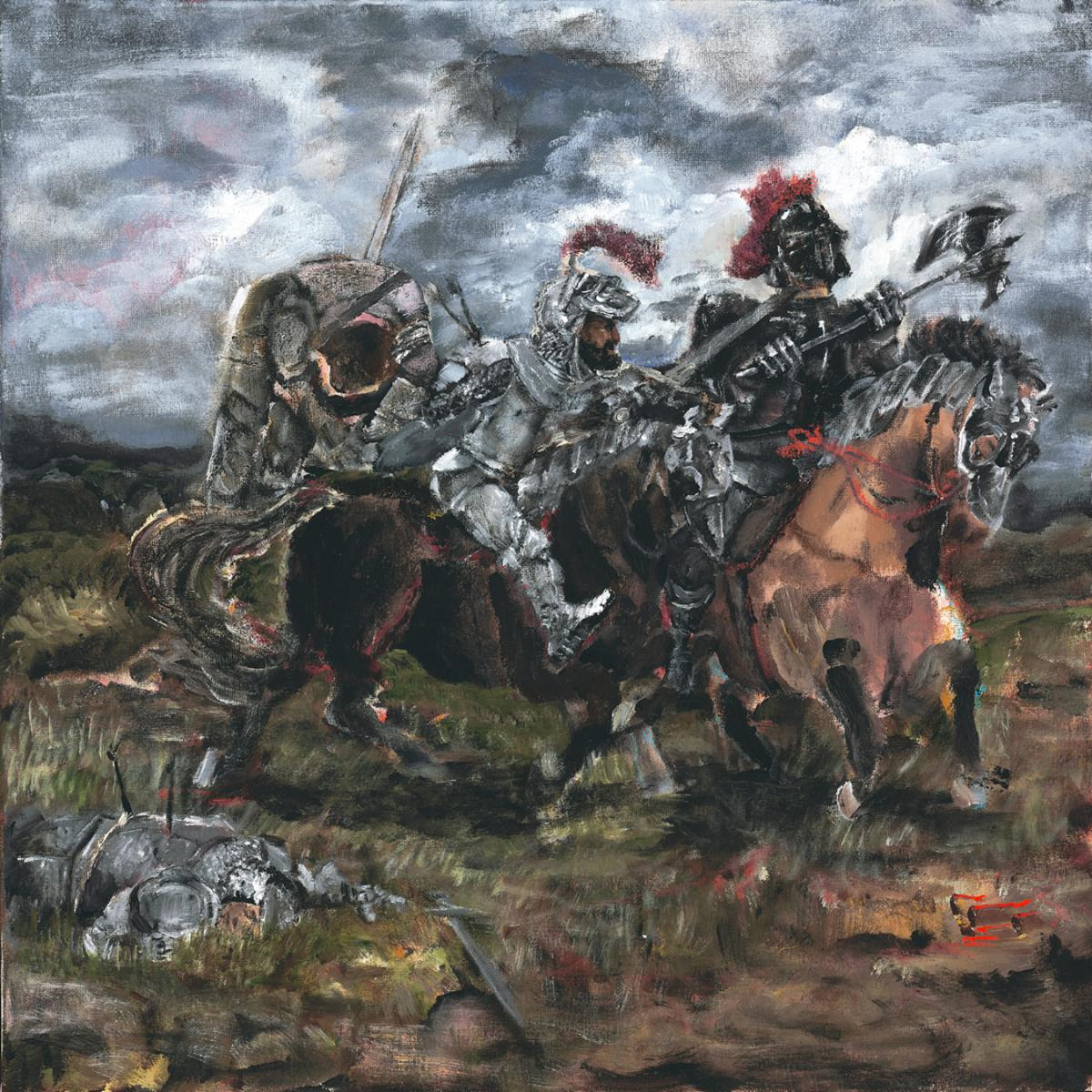 Florida-born and now Cali-living rapper YUNGMORPHEUS latest release FromWhence It Came will arrive on April 28th arrives with a bang. This solo project from the Blackfist member is a continuation of the slew of projects he dropped in 2022. YUNGMORPHEUS steps in providing great lyricism accompanied by retro, sample-based instrumentals that any underground hip-hop heads can rock with.
From Whence It Came opens up with "Where It Goes" featuring Jimetta Rose. Off the jump, her soulful vocals along with YUNGMORPHEUS rhymes sets the tone for what listeners can expect from the rest of the album. The 70's Motown style beat works well with the funk both artists' give. They portray the urge of wanting to break out and rise up over your circumstances. YUNGMORPHEUS' mellow delivery is a nice contrast to Jimetta Rose's powerful voice as she pleads to keep fighting towards the goal. The song ends with Rose singing a poem, illustrating that spirit reaching out. Writing it out here won't do justice, you simply have to hear it.
"Hold Tighter/Don't Mention It" has wonderful piano and drums instrumentation going for it that again has this throwback 90's R&B vibe going but the subject matter YUNGMORPHEUS has going cuts threw it as he raps the chorus "It used to be hold tight, now it's hold tighter". He keeps his hustler mentality going against rough upbringing as he raps, "Wrote a couple scripts made them clear, made them monetized. Ain't trying to see no more tears in my momma's eyes. Colt M4 to my face, left me traumatized. Every other night I be dreaming 'bout a homicide".
"For the Evening" is arguably the best song on the album. It sets a smooth groove with the bass bumping and synthesizer wheezying in the background.  YUNGMORPHEUS steps in talking like a slick pimp perfectly blending Florida and Cali styles together for a banger. There's even a funny outro commenting on how YUNGMORPHEUS comes from Miami but captures the LA sound perfectly. Featuring Judah and Ahwlee, "For the Evening" is one of those tracks you to put on while sipping your cup. Judah says as much at the intro of the second verse, "I play the game, I put it all on the line. This that salt with the lime. It costs to be like this, priceless…"
One song that takes me back to them juke party days is "Heavy Bags". It's a nice change of pace and is completely different than the other tracks on the album. Having more of a sped-up tempo house music feel, the chorus has a bop to it for girls to dance to, "Why you moving like that, it's gon' to hurt your back".
Another track that is more catered to the ladies is "Crème Brulee". A little more vulgar than his other songs, YUNGMORPHEUS straight-up tells it how it is. Not trying to waste time he smoothly explains exactly what he's trying to do when he's alone with the ladies.
"Layman's Terms" is another banger that showcases YUNGMORPHEUS' character. The strength is in the dope beat and his words that others can relate to. "Heart bleeding, stress got my hairline receding. Stole from the wrong n***** and ended up dead by the weekend… She asked if she can have it? I told her yeah. Spread 'em both wide open baby, hold it there. I had broken some hearts over some years. A n**** used to speak with angst now he speak with power. I'm tryna make the most of each my hours."
If you claim to be a fan of hip-hop then From Whence It Came is here to stay within your collection. I'm definitely going to need this album on a cassette! Has a classic boom-bap feel for any underground head to respect. Over 19 songs, YUNGMORPHEUS drops bars in a mellow tone that most will revisit throughout the year. The instrumentals are also on point and he lets featured artists shine as well. You should keep a lookout for this album and catch one of his sets this summer during his US tour.
Upcoming Tour Dates:
* = w/ Chuck Strangers
5/31 – Atlanta, GA @ 529 Club (tickets)
6/1 – Chicago, IL @ Sleeping Village (tickets)
6/2 – Brooklyn, NY @ Public Records (tickets)
6/3 – Easthampton, MA @ Daily Op (tickets)
6/8 – Los Angeles, CA @ Resident (tickets)
6/9 – Oakland, CA @ Eli's Mile High Club (tickets)