Images by Nathaniel Windisch
This year, Insomniac celebrated 30 years of putting on the spectacle known as Beyond Wonderland. The whimsical festival has set a standard of high production value when it comes to events and this year was no different. After three decades of wowing concertgoers, thousands more attended the NOS Event Center for a fantastic weekend.
San Bernardino, California, was an incredible landscape to get lost in with mountains creating an idealistic backdrop for the event. Walking into the campgrounds you're greeted with awe-inspiring recreations of Alice In Wonderland-themed interactive displays. It was like the characters from the renowned novel leaped off the page and came to life.
Further into the venue, there was a sobriety comfort zone where strangers can chat and open up about what they were dealing with. A wall of zany doors lead to a comfy tent area where you could sit on the floor and watch YouTuber Lyle Forever. Lyle sat and chatted with strangers in real life as well and yours truly got on the mic to do a quick beatbox cipher.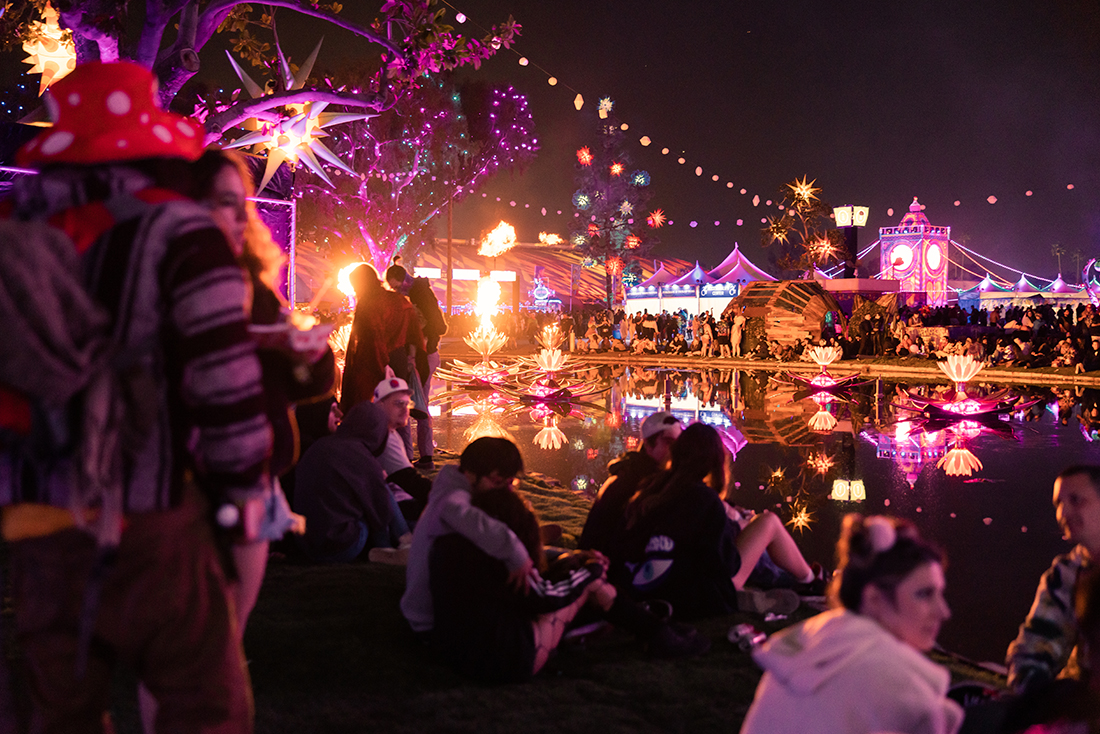 Of course, Insomniac went all out for the 6 stages. Again all whimsical themes with some being hidden inside domes. The 2 biggest stages were on opposite sides of the event making for a long walk to get to "Mad Hatter's Castle" from "Queen's Domain," but boy it was worth it. The "Mad Hatter's Castle" had the fortunate luxury of being at the racecourse half of the NOS Event Center. This meant that there was plenty of open space for fans to dance while also offering a seating section for those needing to relax. After walking 30k steps each day, having a seat felt like a godsend! After taking a seat to enjoy the scenery I immediately got back up to the opening sounds of Borgore.
Bolgore is known for the hardcore bass fans that love to headbang. The artist created such intensity it could give you a head rush but you can't help yourself but bang along to the opening track, "Forbes". He continued with bangers like a sped-up version of Bad Bunny's "Me Porto Bonito". However, some of his transitions weren't the smoothest with some tracks abruptly stopping but fans didn't care.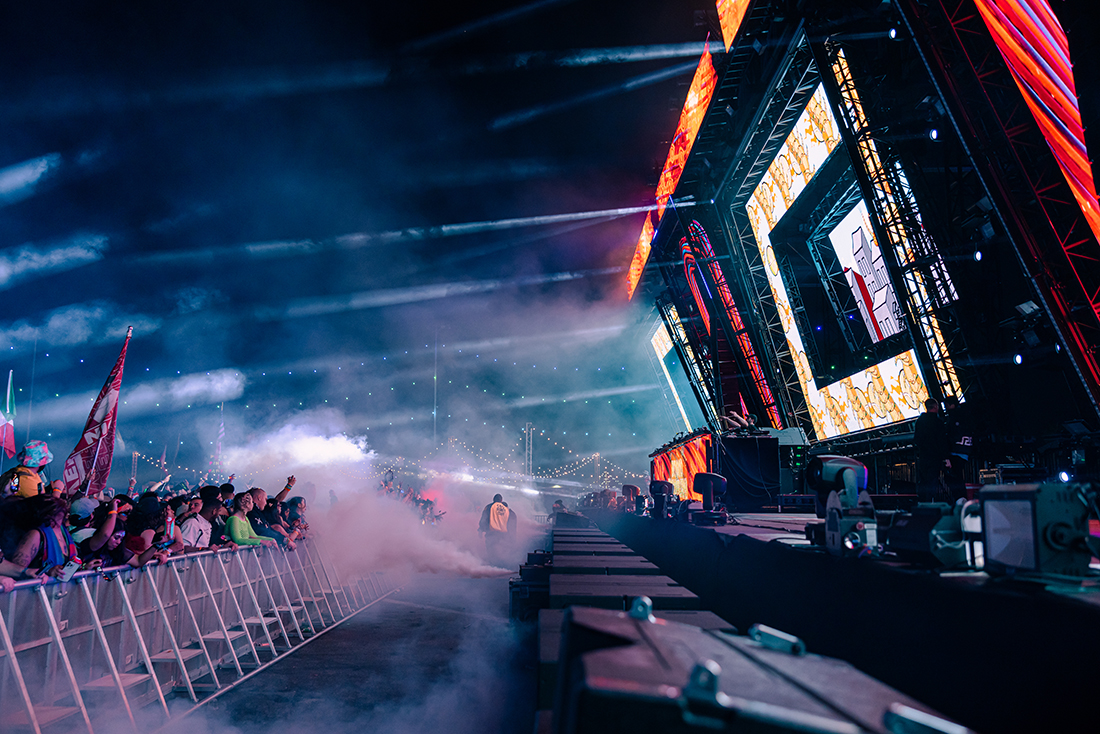 Dillon Francis kept the party going all night at the "Mad Hatter's Stage". He went off with an array of techno tracks and out-of-this-world light show that blew everyone's minds. Francis does a great job of knowing how to integrate and blend catchy mixed genre songs like Tame Impala's "Let It Happen" or the vocals of System of a Down's "BYOB" with funky percussion to really make the tracks more vibrant. He was also kind enough to bless fans by sharing some new Diplo collab tunes.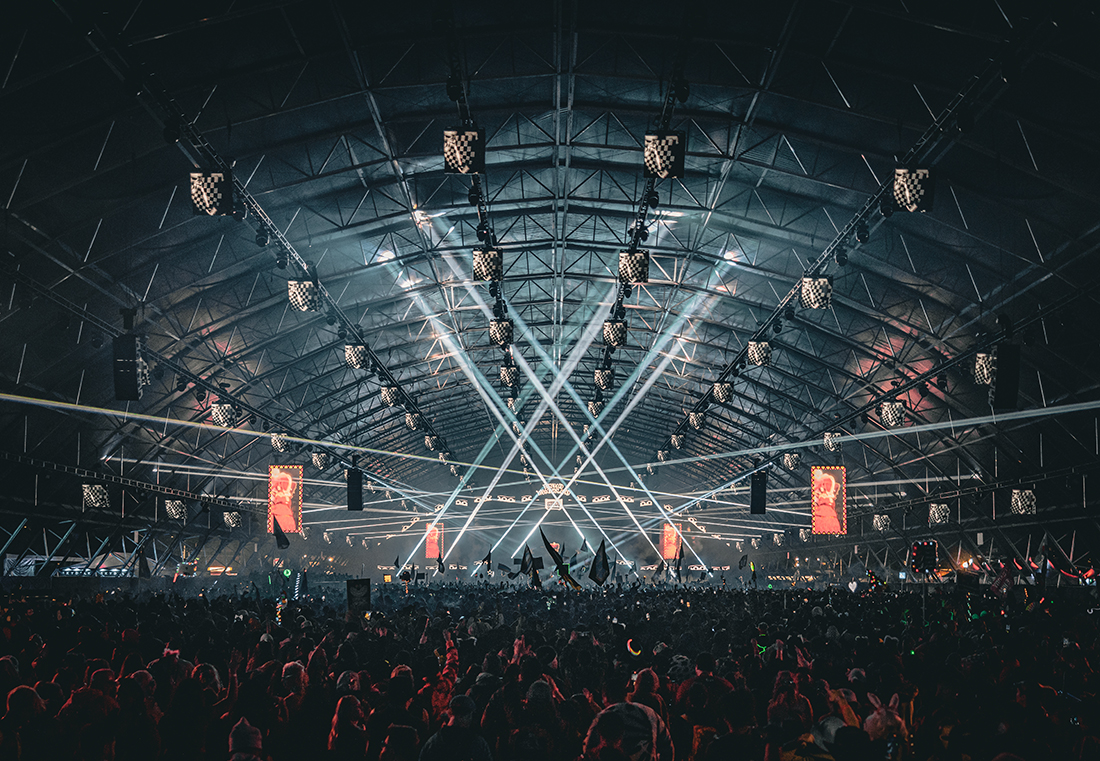 The crown for best stage, however, went to "Queen Domain". Redtape brought the heat early on in the day by playing a slew of Latino jams from modern artists like Bad Bunny and Cardi B to classic tunes we grew up with. His expert blend of salsa soul with house-dance music was a vibe everyone could get down with regardless of the language barrier. Another set that was great was seeing Alok. The Brazilian DJ rocked a gold, shiny robe and played tracks like "Fuego," Souja Boys' "Superman" and other fan songs from the yesteryear.
Heavyweights like Tiesto made it impossible to get under the tent with massive crowds flooding the area. There was no way to squeeze into the tight space where people had been camped out most of the day. Hearing "BOOM" mixed into his rendition of Marvin Gaye's "Grapevine" showed how effortlessly Tiesto could go from house music to trance.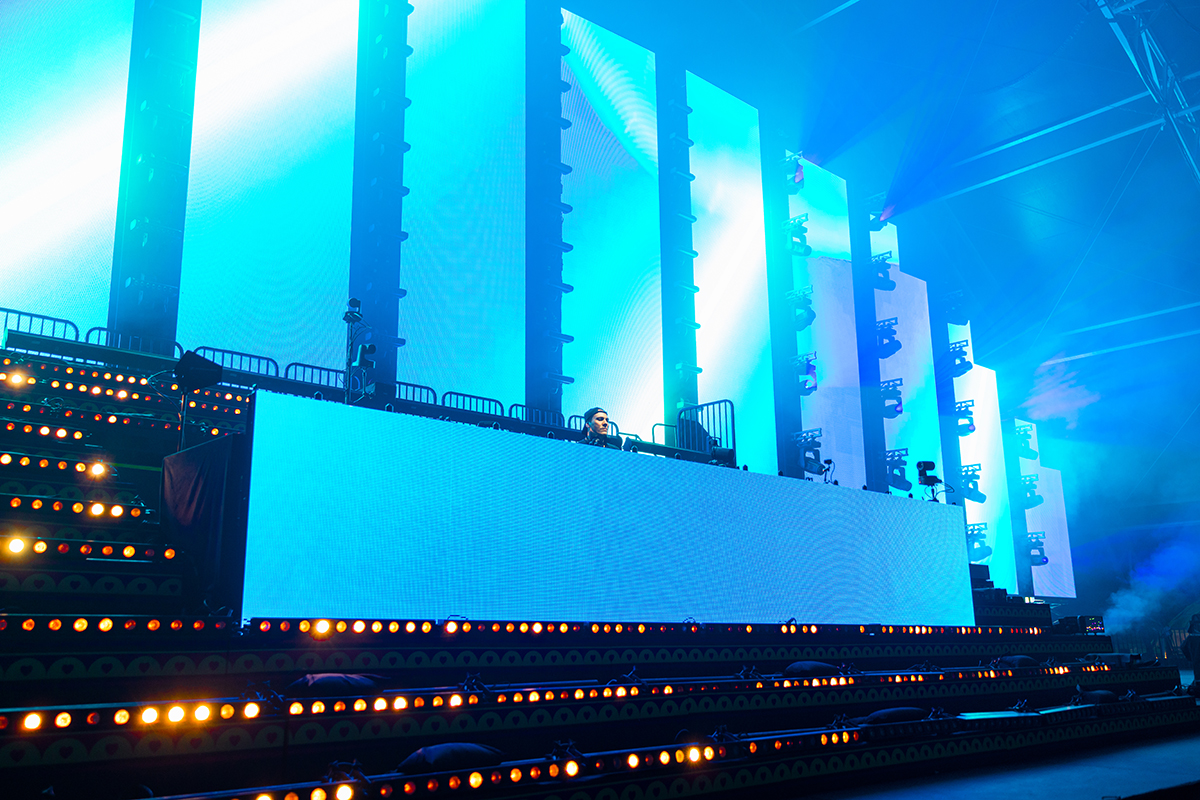 The honors to close out Beyond Wonderland went to none other than Kaskade who took the crowd on a wonderful journey. First starting off light-hearted and fun and moving to a more of a darker atmosphere before bringing us back to peace. Tracks like "Bright Lights" and "Alive" had us all zoning out and grooving.
Beyond Wonderland is one of the best festivals any EDM fan can attend. It being their 30th anniversary, Insomniac set the bar high, and it will be hard for any other fest to top it this year. The production value and set design were imaginative and a joy to be around.