The room lights dim as the background music quiets. Two shadowy figures are seen in the shallow light leaking from the side of the stage. An energetic voice somewhere from the back shouts "Toronto what's up!" while the other shadow figure lights a cigarette at the front of the stage and greets the fans. The fans cheer loudly welcoming California's Hippie Sabotage to the Danforth Music Hall.
The brother duo, Kevin and Jeff Saurer, have been working together since the age of 12 testing out different genres over the years. Today their sound is a vibrant, and sometimes heavy, mix of trip-hop, trap, and EDM. Though notably some of their more viral songs, like "Devil Eyes" and more recent "All At Once" are very chill summer anthems.
Somewhere between the opening act and 9 o'clock the room filled with a mixed crowd of fans. Here you will find some diehard ravers, some just about old enough to drink, and a few people who might look like your favourite uncle. Between all these lovely folks were some who had a great time, some who had too much of a good thing and got escorted out, and rumor has it, some who got into a girl fight. But the fun persists and somewhere near the end of the evening, you could see people come together into precious bonding moments.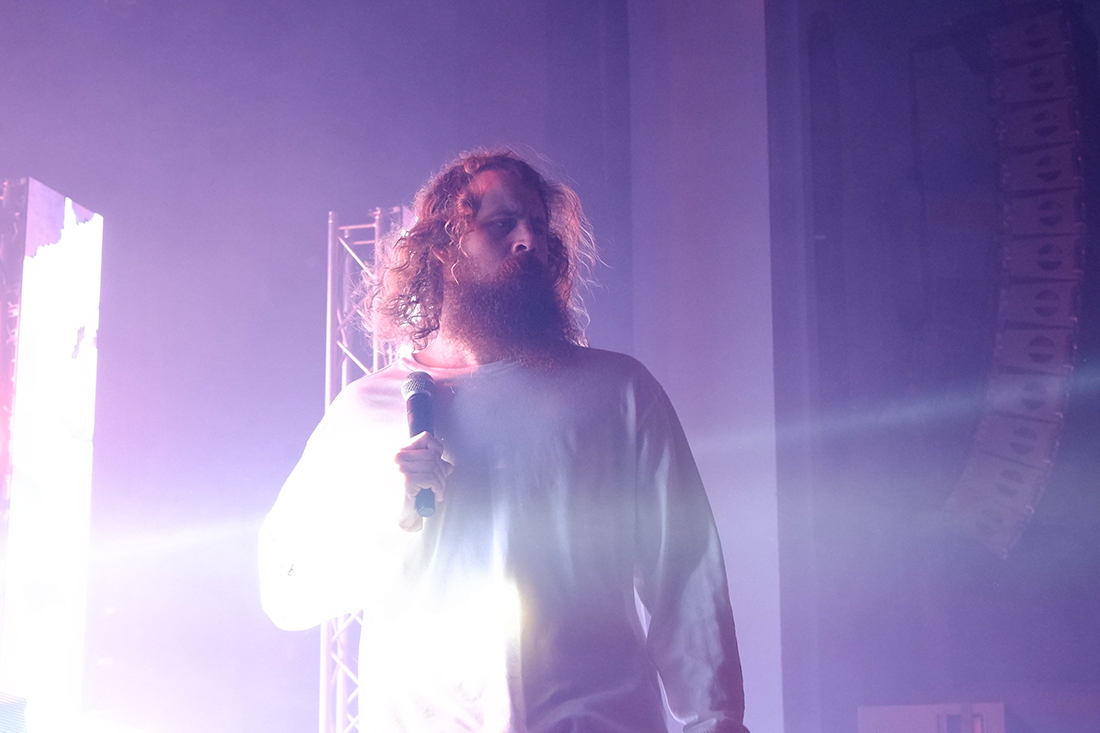 The concert kicked off on a high note with all trap and EDM tracks up front. Their visual setup is impressive: multiple full heights screens staggered throughout the stage, a massive LED board on the DJ booth, bright and very detailed images constantly flashing and moving. An occasional lineup of psychedelic mushrooms rapidly moves toward you. This stage is a trip. The duo are very engaging, chatting with the crowd, meeting their hands in the air, and even moshing with the fans at a later point of the night.
This Hippie Sabotage performance went on for well over an hour. The temperature began rising with "Trailblazer" and kept on rising with other instrumental tracks. This is a rave and the fans are here for it. The guitar solos served as great transitions between the heavy trap/EDM songs and their more laid-back vocal features. The second half of the set cooled the room down with vocal tracks like "Waiting Too Long," "Cryptic Captions," and "Whisky," among others.
Somewhere near the midpoint, a voice came belting from the smoke cloud: "If you grew up listening to this song I need to hear you sing". The crowd went wild for the Hippie Sabotage remix of this Tove Lo classic, because let's be honest, if you are here you definitely know the lyrics to "Habits (Stay High)".
I will be first to admit this live performance was an adventure, both auditory and visual, amplified by comedic fan interactions. But all things considered, Hippie Sabotage delivered a stellar set that took embraced their fans into their relaxed California weekend.