Much like many other music festivals Quebec's ShazamFest has prepared to host a lineup of digital performances from the location of their main stage but what makes them different is a plan for a series of mini performances.
Each live event will safely host up to 50 people in on the ground of the main stage where the festival organizers have set up socially-distanced viewing areas and dedicated dancing spots. The festival grounds are a working, multi-generational, family-owned organic farm in Quebec's Eastern Townships, where the music has been playing since 2006.
Update: as of this week the province of Quebec has actually opened up public gatherings to 250 people, the festival organizers will be limiting attendance at 100 to start.
The live showcase features 10 live acts over 6 uniquely-themed weekly performances, which will also be streamed online on YouTube. Ziv Przytyk, Shazam's Founder/Director, shared the focus this year will be on local artists affected by the pandemic:  "As part of our longstanding community-building efforts in the region, we're pleased to continue to support local artists who have been particularly hit hard by the pandemic. We're lucky enough during these tough times to be able to offer them a platform to perform and to offer the public a more than ever one-of-a-kind experience this year," he concluded.
Schedule:
August 8 | Folk Focus
Brett Nelson
Nikolai Kush
August 15 | Psych-Rock Spectacular
Hoodooed
August 22 | Burlesque & Basslines
Les Burlesqueries de Miss Eva
Charley Cliff Trio
August 29 | Brass Euphoria
Ze Radcliffe Fanfare
September 5 | Rockabilly Soul Series Finale
Bloodshot Bill
Perfect Strangers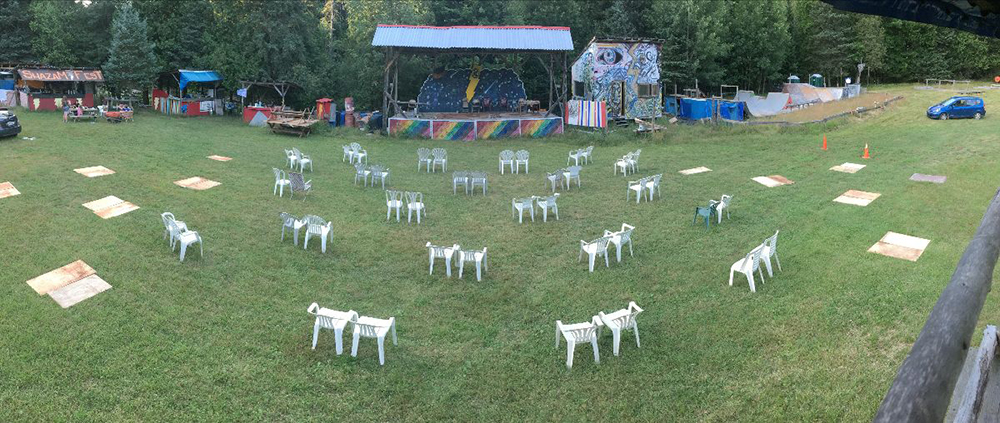 Livestream all 6 performances for free on YouTube, shows start at 7 p.m. EDT.
Onsite performances:
$20 (July 25, Aug 8, Aug 15, Aug 22, Aug 29) / $25 (Sep 5)
Gates open at 6 p.m. EDT / Shows start at 7 p.m. EDT
Tickets in advance only at shazamfest.com or (819) 580-4118
2722 Way's Mills, Ayer's Cliff, QC, Canada J0B 1C0
Cover image: Charley Cliff Trio, courtesy of the artist