The world's largest reggae music festival Reggae Sumfest, which normally takes place in Montego Bay, Jamaica, is also moving online for 2020.
Appropriately titled as A Taste of Sumfest the festival is currently presenting some of the best performances from past years through the Sumfest Spotlight series, broadcasted on Facebook and Instagram, between July 20-23. Among the events, hosted in collaboration with Facebook, is a Creator Panel (July 22) showcasing the voices of Spice, Majaj Hype, Stefon Bristol, and Jessie Woo.
Chairman and CEO of Downsound Entertainment, and the man behind Reggae Sumfest, Joe Bogdanovich, shared: "The week of activities negotiated [with artists and Facebook] provided the opportunity not only for a virtual 2020 Sumfest feature but also for a walk down memory lane to experience some of the brightest moments of the past 27 years. This initiative has many interesting facets that will bring immense value to all the stakeholders in Sumfest. It will facilitate a wider audience of millions for our performers, an incomparable market for our sponsors, and an excellent showcase for Jamaica."
The highlight of the Sumfest week – as it always is – is the two-day weekend festival, taking place on July 24th and 25th also online, both nights hosted by Yanique. So far the artists confirmed to perform are Chronic Law, Chaka Demus and Pliers, Ding Dong, Agent Sasco, Spice, Maxi Priest, Koffee, Gyptian Freddie McGregor and Shenseea.
See full event breakdown below and on reggaesumfest.com.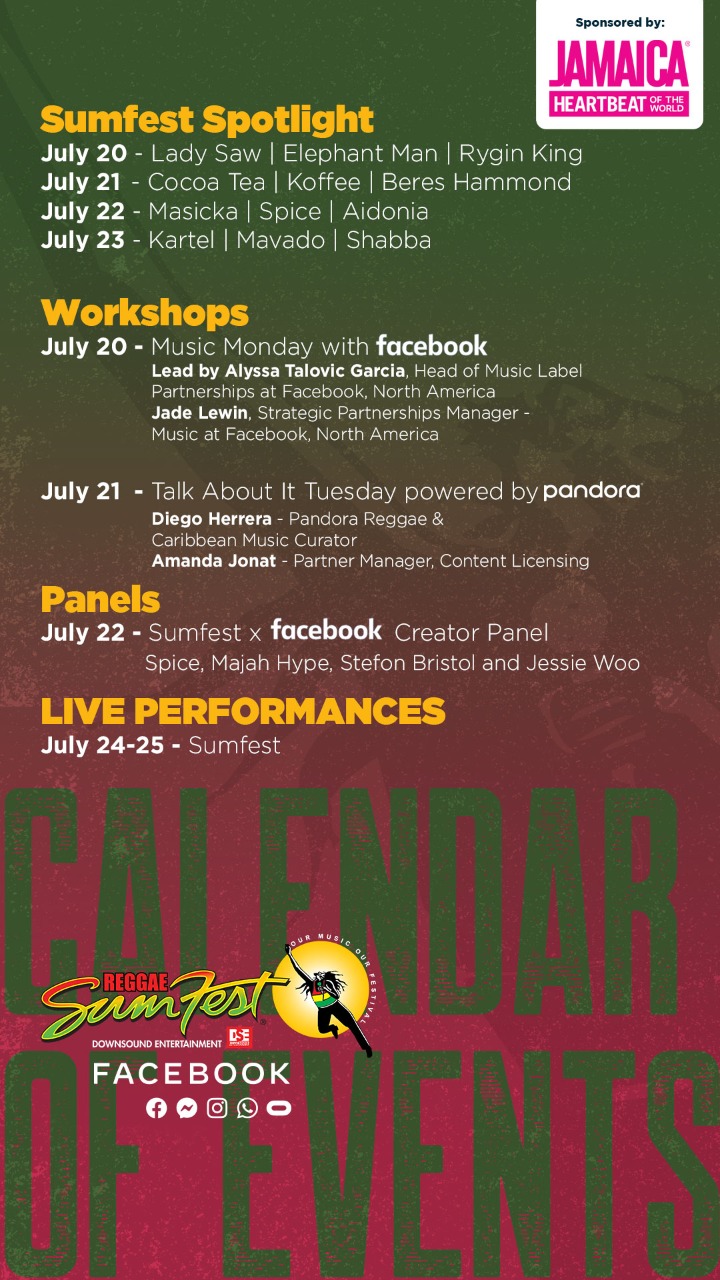 Photo: Reggae Sumfest 2019, Kateryna Topol