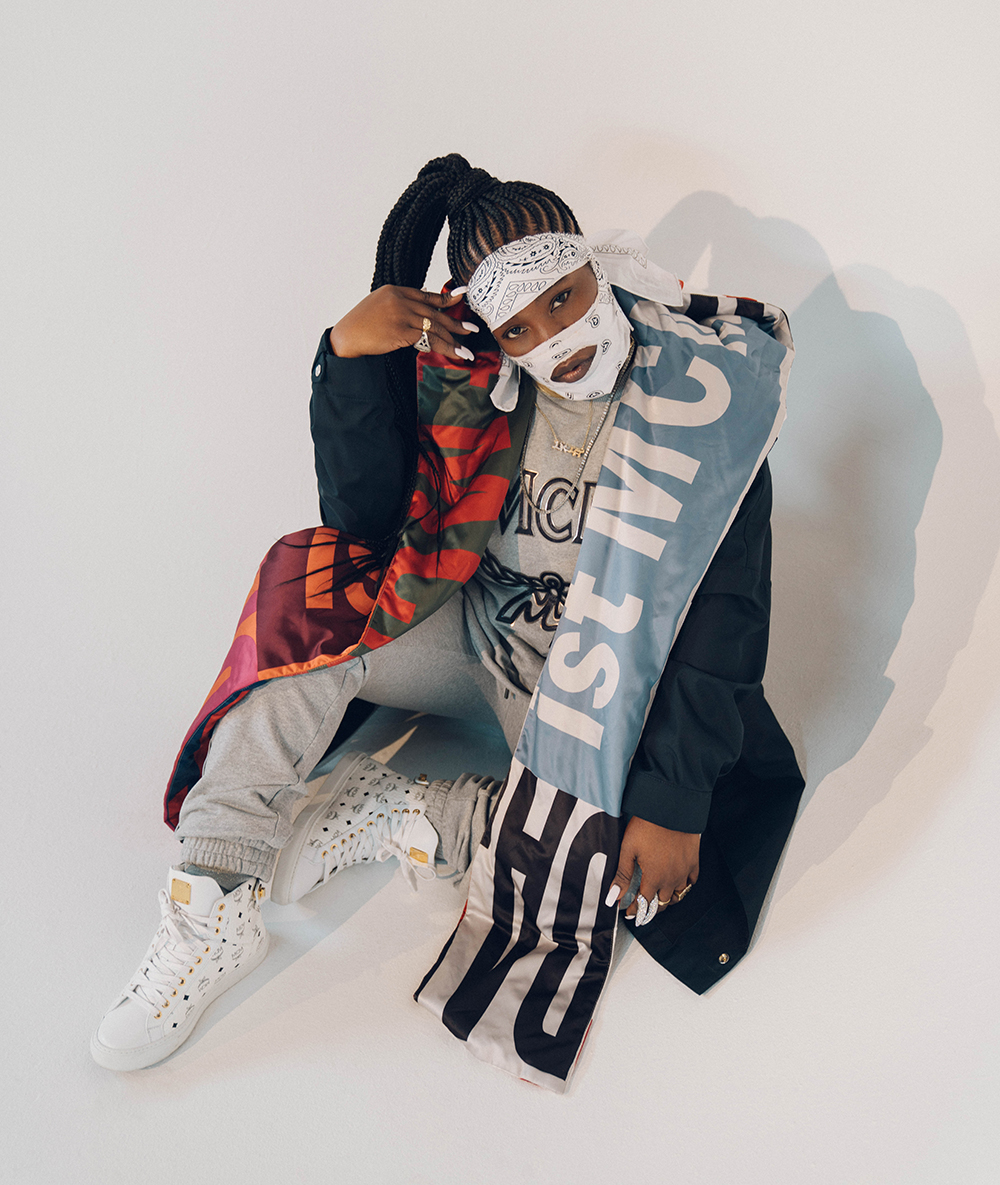 Signed to Sony's RCA Records Leikeli47 is a musician, producer, and an all around power house who brings wildly high energy to all of her live shows through spitfire rhymes. Leikeli47's Acrylic dropped not too long ago and in support of this critically-acclaimed release, part of a trilogy, she is hitting the road.
When talking about the album she reflects: "We have this saying that when you smell acrylic, you know just where you are," she explains while discussing what the album title means to her. "Acrylic is a hard substance and I feel this is one of my harder records to date. It speaks to how hard times don't break you, they make you."
In this release Leikeli47 raps, sings, and mixes different sounds from bounce to Chicago house, to dancehall and trap. Her lyrics are not holding back from topics like empowerment and identity all while her face is disguised with a bandana or balaclava which, naturally makes her a regular voice in HBO's Insecure and more recently on ABC's Grown-ish.
The album was co-produced with the likes of Clyde & Harry (Ludacris, Ghostface Killah) and Harold Lilly (Alicia Keys, Beyoncé, Zayn Malik), just to drop a few names. Lilly is also Leikeli47's cousin, so the talent runs in the family, "He's one of the main people I look to when it comes to being an artist," she shares. " He's a true drill sergeant, but I'm used to it. He requires nothing less than great and above. His motto is Chop wood, carry water, like the Joshua Medcalf book. The people around you should want the best for you and he definitely does. He and Michael made sure I stayed on point during the recording process. "
Leikeli47 is coming through Velvet Underground on March 25th, see the full turnout date list here.
cover image by Philip-Daniel Ducasse