Welcome to Jamrock Reggae Cruise, founded in 2014, has become one of the most in-demand reggae events in the world. The event, which you guessed it – takes place on a cruise – is a fantastic showcase of reggae and Jamaican culture. This year the festival welcomed attendees from 50 countries around the world for a successful, immersive experience.
The festival was founded by Damian "Jr. Gong" Marley and his manager Dan Dalton with the mission to "embody the island's rich culture through and through". Over the course of six days festival, attendees will be able to attend live music performances, soundclashes, morning Nyabinghi meditations, and participate in a range of wellness and entertainment activities. This is where cruise life and island life clash into one.
The cruise departs from Miami and makes stops in Montego Bay and Ocho Rios, to explore the beautiful beaches of Jamaica.
The musical lineup is yet to be announced but in the past, the cruise stage has welcomed the likes of  Cocoa Tea, Tarrus Riley, Ding Dong, Burning Spear, Sizzla, Cham, Shabba Ranks, Stephen Marley, and of course Damian "Jr. Gong" Marley. The cabin sales for 2023 begin now and the spots are limited.
Learn more and reserve your spots on welcometojamrockreggaecruise.com.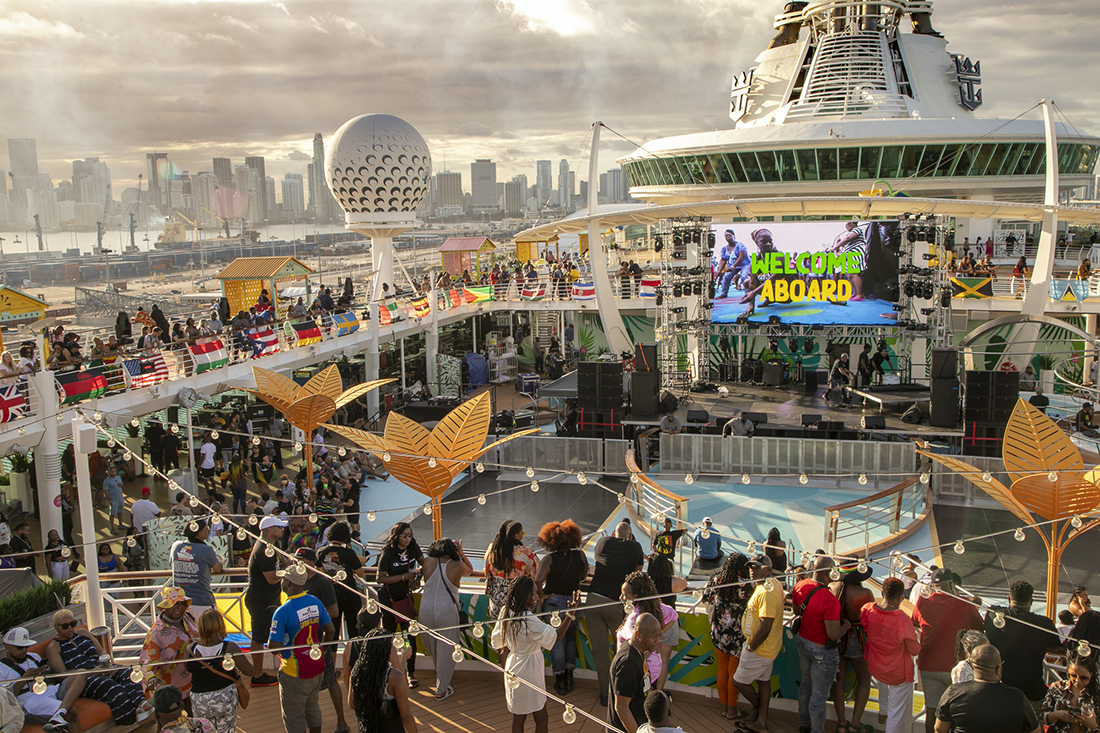 All images courtesy of the festival. Cover: Cocoa Tea by Tizzy Tokyo; Bottom: Sail Away Party by Evan