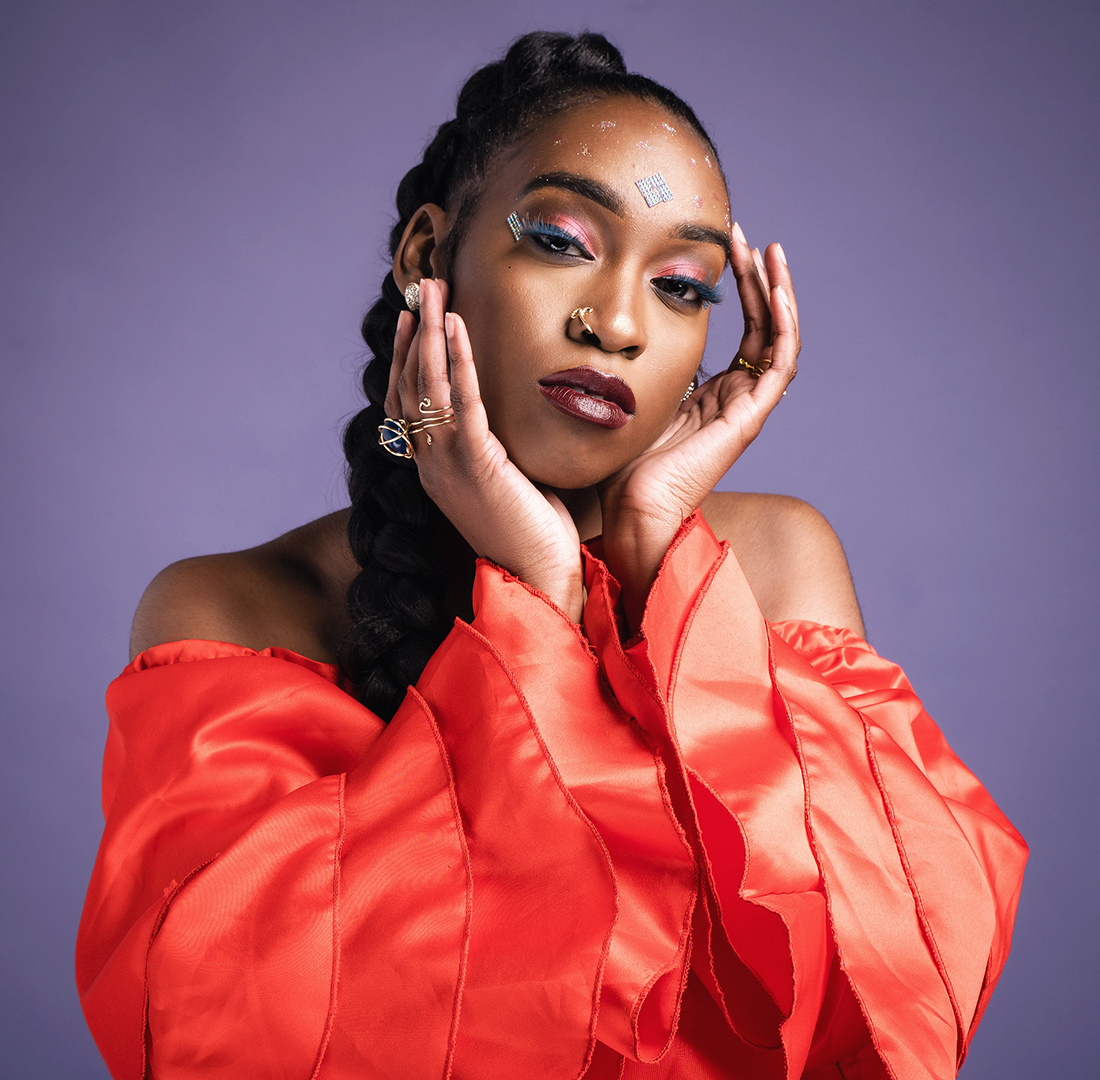 text by Sarah Thomas
Chicago is known for birthing some of music's biggest names and movements. From Chance the Rapper to Kanye West, to being the birthplace of house music, this city is where music lives. It comes as no surprise that Chicago should also be home to Ifeanyi Elswith.
Elswith is a contemporary R&B/hip-hop vocalist from Avalon Park. Her new album, Everything Fefestyle (released on July 24th) is filled with her soothing voice and witticisms. With things currently in a state of disarray due to the global pandemic, Elswith provides a momentary escape in the form of her incredible voice and effortless style.
R&B has evolved over the years. What was once a genre ruled by the bleeding heart aesthetics of the early 2000s, (think singing passionately in the rain), is now a multifaceted juggernaut. New artists like Elswith are paying their respect to the genre, all while keeping it fresh with pop-like samples and slinky vocals.
The album's first track, "Who are you" layers soulful, twangy guitars with classic R&B sampling like slow, rhythmic snapping. Straying from the long-suffering narrative of early R&B, Elswith croons: 'Don't think you'll play the part just because you're cute'. While it can be seen as a celebration of sexuality, especially for Black women, many lyrics often celebrated the "ride or die" chick, the one that was willing to put up with various hardships through a relationship including infidelity.  She continues with, 'Do you value loyalty or will you stab me in the back,' solidifying that this isn't your average R&B bop.
Skip one song over to track 3, "Fefestyle". This song is fun, fresh, and packed full of pop culture easter eggs like "Avatar the Last AirBender". Elswith rattles off a list of positive affirmations for the listener in her springy soprano voice, all while utilizing numerous pop culture references. At just 1 minute and 44 seconds, this track is a little pick-me-up in song form. 
The 4th track, "Don't Call Me Your Baby Girl" changes the vibe of the album. Instead of the sultry sound of some of the earlier tracks, this song is jazzy with a capital "J". Evocative of Left eye's style of rapping, Elswith's voice is snappy and demands attention to her witty lyrics. The guitar reverbs alongside keys sound like they could belong in any modern jazz club.
Elswith's powerful voice especially shines in the 7th track, "XO". Filled with feelings of longing, its repetitive lyrics make for a perfect end-of-summer jam. The vocals layer over each other, creating a multi-layered song that drips with the bittersweetness of summer love. Combined with thoughtful lo-fi sampling and ending with a hallmark of R&B, a string of bar chimes.
Elswith is one to watch. Her style fits in perfectly for those looking for a very, "right now" sound and the old R&B fans at the same time. Keep up with her music on Spotify for that cool girl sound you have been missing in your life.
Photo Credit: Artist photos by James Washington Jr. Below album artwork is by Queen Hibbler.